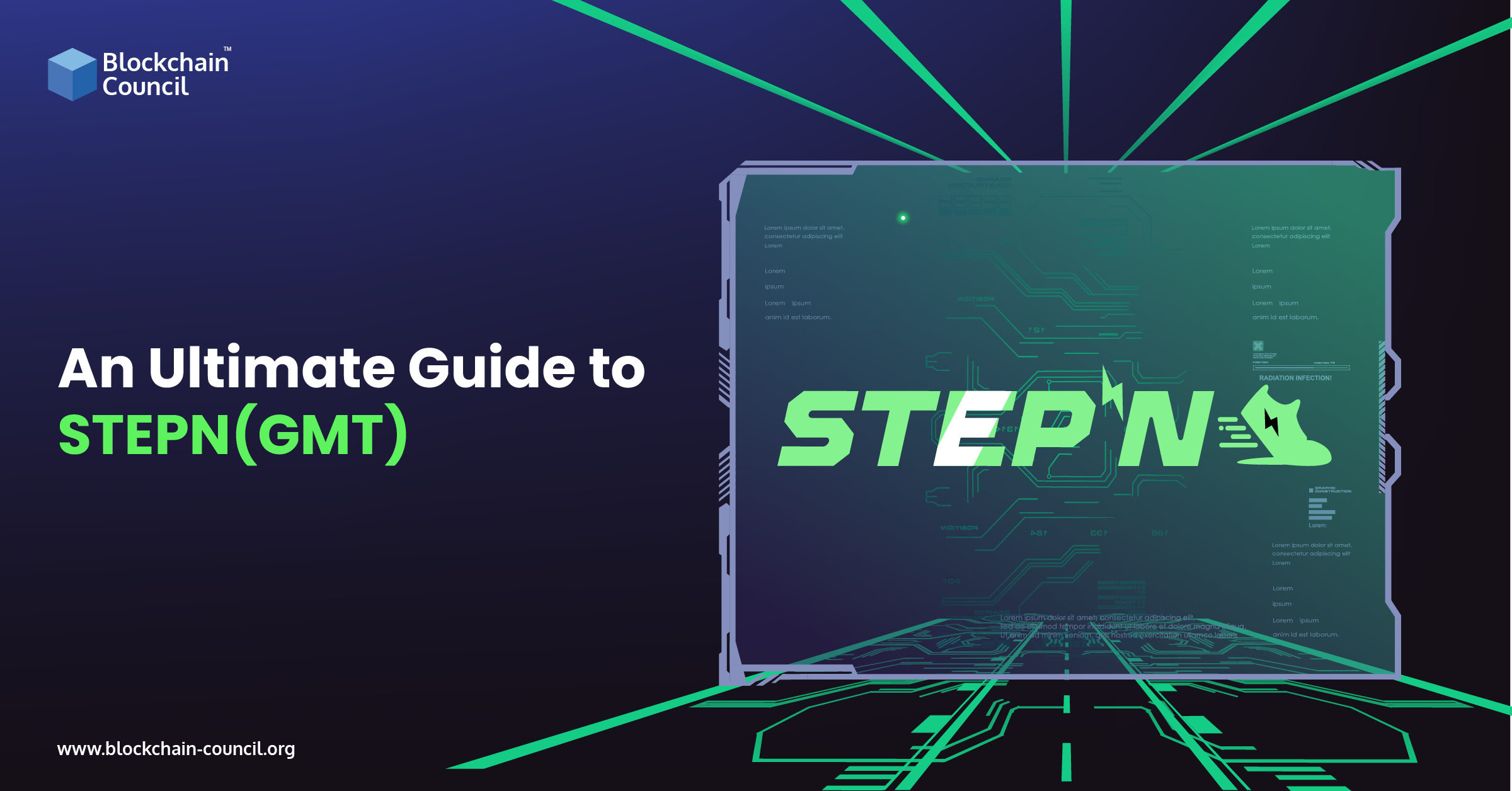 Seeing a sci-fi movie often takes our brains to the wandering land where we drool over the technological prowess we as humans have achieved over all these years. However, we are moving toward a world where Virtual Reality is an unprecedented part of our lives, and we thrive on growing around the new-age resources. A perfect example of this is the insane craze developed for cryptocurrencies amongst investors.

Today, what began as a skeptical pilot project stands tall as a full-fletched billion-dollar industry. The crypto ecosystem grew and flourished across the financial domain, undertaking innovative changes and adopting multiple forms. As technology continues to take strides, high-potential projects like stablecoins, Non-Fungible Tokens, Decentralized Finance, Blockchain Gaming, etc., entered the sector.
Designed to open new doors of opportunities for users, Non-Fungible Tokens are undoubtedly a class-apart investment tool that offers a never-seen-before trading experience. Moreover, the concept is 'cool-and-chick,' in the words of Millennials, who find NFTs to be a popular trendsetter in the financial space.
NFTs are digital collectibles that allow users to own, trade, and monetize things that have a value attached to them. They can be an art piece, a merch, or something as trivial as a signature. With NFTs, developers strive to bridge the gap between the artists and their fans. Global icons like Justin Beiber, Paris Hilton, Naomi Osaka, etc., have associated their names with NFT projects to build strong connections with their fans.
Interestingly, NFT developers have always been innovative in their approach when creating out-of-the-box projects for the users.
One such project is STEPN NFT which allows users to earn while moving. Yes, it's that simple and Millennial. So, without much chit-chat, let's begin our exploration of STEPN tokens:
What is STEPN NFT?
STEPN is a revolutionary Web3 lifestyle application infused with a chain of striking elements of the social world and e-gaming niche. Designed on the Solana blockchain network, STEPN allows investors to experience NFT trading uniquely.
Thriving as the world's first 'move-to-earn' NFT project, STEPN helps users fill in their wallets with STEPN's native tokens and NFTs (GMT/GST) simply while walking, jogging, or running outdoors in their favorite settings. The rewards earned can be used for in-game activities or cashed out for fetching profits. The in-game token of the platform is ticketed as GST, whereas the governance token is called GMT.
All you need to have to enter this exciting world of STEPN gaming are NFT Sneakers which are easily accessible by paying the necessary fee charge using Solana's native currency SOL.
The STEPN NFT managed to grab the fourth rank out of 500+ projects that participated in the 2021 edition of Solana's Ignition Hackathon.
Through its efforts focused on Game-Fi, STEPN is encouraging people to adopt a healthier lifestyle, go eco-friendly, and connect to the future of technology i.e Web3.
However, its Social-Fi objective still lingers to create a strong portal that exposes users to the power of Web3 technology.
History about STEPN
Established in 2021, Find Satoshi Lab, is the firm's name that gave birth to the idea of something as unique as STEPN. The company belongs to the Australian pair Jerry Huang and Yawn Rong, who are also the proud co-founders of the cryptocurrency token.
The creators were excited to explore the world of the 'play-to-earn' concept as they got inspired by metaverse gaming projects like Axie Infinity. The term refers to promoting a healthy lifestyle and emphasizing carbon neutrality. So they revamped the term and gifted the users with a new concept called 'move-to-earn.'
What are GMT Crypto and GST Crypto Tokens?
The GST token is the utility coin with an unlimited supply, while GMT is the governance token with a total supply of 6 billion. GST stands for Green Satoshi Token, and GMT represents Green Metaverse Token.
The token holders can earn GST by participating in everyday activities such as running or jogging outdoors. One can use these coins to move further in the game and mint new NFT sneakers. Gamers can choose to lease or trade off their NFT sneakers on the in-app marketplace.
On the other hand, GMT, the governance token, encourages investors' participation in the core development activities of the ecosystem. One can earn GMT through various methods, including participation in the Token Generation Event (TGE), where they can mint the NFTs. Unfortunately, GMT tokens are only obtainable at Sneaker Lv30.
In recent weeks, the price of GMT crypto has risen by more than 2000 percent, making it one of the best-performing web3 crypto assets in 2022. According to cryptocurrency specialists, the price surge around GMT will continue to gain momentum, with the team's next short-term objective set at a break of $5.
How does it work?
To promote Gamification and Social-Fi mechanisms, STEPN adopts a simple, user-focused, yet robust 'move-to-earn' infrastructure. The portal does not require investors to own NFT assets to participate. Instead, they can rent the assets from other users without any investment and kickstart their journey.
The earnings get split between the two involved parties. The renter gets 30% of the share, whereas the remaining 70% goes to the owner of the sneaker.
The team charges tax via in-app functions such as NFT trading, renting NFT sneakers, and minting them to support its work. Individual owners own all the assets and pool a majority of earnings. In addition, the firm dedicates a part of the profit to purchasing Carbon Removal Credit on the blockchain channel. This helps to make the project a carbon-sensitive initiative.
Token holders can lease or sell their sneakers on the in-built marketplace and store their GST rewards in the native digital wallet. The wallet also supports the Swap function, making it easier for users to cash out their earnings. Knowledge about cryptocurrency trading courses can help you immerse in a better way on the STEPN platform.
The users need to download the STEPN application to enter the portal. After that, individuals should register on the platform by providing their email addresses. Finally, users must link their wallets after completing the verification process to trade the STEPN coin.
For purchasing NFT shoes, users must first deposit Solana's native SOL token into STEPN's in-app wallet, after which they must wait for their energy to be restored, which takes 24 hours. When exercising in an NFT shoe, the platform measures the amount of energy in minutes. Also, it gives users a fair chance to choose their 'type of activity' from the pool of features available therein. For example, the users can select resilience, efficiency, or comfort.
The characteristics of your footwear all contribute to the amount of energy it can hold. As the supply of rewards is limited, the energy constraints considerably impact bottlenecking distribution.
A user's NFT shoes, gems, and badges may be sold, purchased, leased, or rented in the marketplace. Users can also earn game money by jogging, walking, or running outdoors, which can be paid for profit or used in-game. In addition, the marketplace offers a straightforward filtering and sorting function to make navigation easier.
For example, after your shoe is complete, you may start jogging and receiving GST crypto utility token incentives (rewards are out of the 30 percent share of the total supply set aside for this purpose). However, please keep in mind that STEPN has not yet completed the implementation of the rental and credit systems.
Salient Features of STEPN
The Burn Mechanism 
As there is a limited quantity of tokens available, a burn mechanism is required if we are to assist an increasing number of individuals in maintaining a healthy lifestyle across the crypto sphere. This strategy is used to reduce the circulation of GMT and GST tokens via a variety of in-app activities.
Two Tokens 
The use of two tokens structure helps to satisfy the requirement to generate revenues while still offering usefulness to the STEPN ecosystem.
Both tokens, GMT and GST, of the STEPN project provide a variety of benefits to their respective holders.
GST does not need players to invest any additional money into the game. The tokens may be used to mint and upgrade footwear and gemstones. It also facilitates token swapping. However, GMT offers a premium exposure to the STEPN ecosystem for users. It helps them to enjoy better access to resources available on the portal. The two token systems give STEPN an edge over its competitors.
Benefits offered by STEPN 
Take a stroll, jog, or run to boost your earnings 
To encourage investors to participate in physical activity, STEPN uses its rewarding infrastructure. If you're already doing regular walks or jogs, this is a win-win scenario. On the other hand, if you've always wanted to be in a better health condition but couldn't get yourself to go for a run, this project may provide a little more motivation to take the big step finally.
STEPN is opening a golden source of earning for people commuting long distances for work or other reasons regularly.
Improvements in the overall standard of life
Naturally, spending your whole day bent over a desk chair or couch is detrimental to your physical health. Physical exercise is required to burn off the calories you ingest via food and drink, and it also strengthens your heart and lungs. Simply getting up and moving about may assist you to get your heart pumping, increase the amount of oxygen in blood, and enhance your general health and fitness.
For short distances, walk rather than drive, or go for a pleasant evening stroll with your friends or family members instead of driving. This software will provide you with the motivation to do so. Even if you're just walking about town, you may earn GMT by listening to music, your favorite podcast, an audiobook, or anything else that catches your attention.
Not only do you avail yourself of seamless access to the GMTs, but you also gain membership in the STEPN community. This grants you voting privileges concerning the project's rules and decisions. It involves voting on important decisions and proposals, offering your recommendations, and letting the rest of the community vote on them.
What is the buzz about STEPN? 
The price of STEPN has increased dramatically ever since its inception, indicating that it is gaining the necessary momentum in the market. After purchasing the GMT tokens from the marketplace, customers burn them on the STEPN app. As a result, they create high-quality footwear, enhance diamonds, and take part in government elections, among other things.
The possible tie between STEPN and large sports firms and its association with the cryptocurrency exchange Binance may have led to the token's surge in value. In addition, the STEPN project is gaining popularity in the social media world, where cryptocurrency experts are anticipating the brand's collaboration with multinational sports firms such as Nike, Adidas, and Head.
So far, things have only continued to go in a positive direction. The Stepn cryptocurrency had significant increases in the first quarter of 2022. Sales of STEPN NFT shoes generated more than $26.8 million in revenue in the first quarter, while the number of individual accounts on the platform continued to grow.
The official STEPN app had more than 100,000 downloads on the Google Play Store app and thrived with a rating of 4/5 on the platform. It was ranked 27th on the App Store's health & fitness chart. STEPN is garnering a lot of interest from health freaks, tech enthusiasts, and NFT fans in the sector.
Conclusion
STEPN isn't the first attempt to use cryptocurrency to motivate people to live healthier lifestyles. There have been some related projects in the past, and there will be many soon. However, STEPN will continue to be unique as ever. It is undoubtedly one of the most user-friendly and engaging platforms to interact with if health and investment are your two priorities. cryptocurrency education experts are hoping high for the success of the project.
Being physically active and adopting good lifestyle choices has recently garnered much attention, especially after the COVID-19 pandemic. With STEPN you can keep track of your health while filling your digital wallet simultaneously. It is simple and easily fits into your everyday routine life. Experts suggest that the move-to-earn platform will rise in popularity in the near future. So, why wait for long when you can be one of the early adopters and indulge in the wholesome goodness of health and earnings.