Certified ChatGPT Expert Interactive Live Training
ChatGPT is not just another language processing tool, it is a true game-changer in the field of Artificial Intelligence (AI). This disruptive technology developed by OpenAI is rapidly transforming the way we interact with the world around us. ChatGPT's revolutionary natural language processing capabilities are already making waves in industries such as customer service, marketing, advertising, healthcare, and many more. As we move towards an increasingly digitized world, the demand for AI professionals with expertise in ChatGPT is expected to skyrocket.
As a Certified ChatGPT Expert, you will be at the forefront of this rapidly expanding field. You will have the knowledge and skills needed to work with a technology that can understand and generate human-like language, opening up endless possibilities for improving our daily lives.
Created By siddhesh raje
$249
Add to cart
Language: English
Lifetime
The Certified ChatGPT Expert Interactive Live Training is a beginner-friendly program led by industry experts, covering around ChatGPT and AI. Participants will learn how to utilize ChatGPT for better productivity and impactful outcome. Participants will also have access to an alumni network of professionals to stay informed on the latest industry developments. Overall, it provides a comprehensive and interactive learning experience for individuals interested in ChatGPT.

50000+ Global Alums leading Web3 revolution
Globaly Recognized Certification
Lifetime Access & 24x7 Support
What is Certified ChatGPT Expert Interactive Live Training?
The Certified ChatGPT Expert Course is a specialized training program designed to empower individuals with the skills and knowledge required to become proficient in utilizing the power of ChatGPT. Led by seasoned professionals well-versed in natural language processing and artificial intelligence, this course offers a comprehensive series of interactive live sessions.
Throughout the program, participants will gain a deep understanding of the underlying principles and techniques employed by ChatGPT. They will explore topics such as language modeling, neural networks, and contextual understanding, allowing them to grasp the foundations of the model's capabilities. Participants will also learn practical strategies for effectively leveraging ChatGPT in various contexts. 
As part of the course, participants will have access to a vibrant community of fellow learners, enabling them to connect, collaborate, and exchange insights. This community offers ongoing support and serves as a platform for staying updated on the latest advancements and applications of ChatGPT.
What will you learn in the Certified ChatGPT Expert Interactive Live Training?
Develop an in-depth knowledge of AI & ChatGPT

Get In-depth insights into prompt engineering and use cases

Mastery of ChatGPT versions and features

Proof of expertise in ChatGPT technology
Who should enroll in the Certified ChatGPT Expert Interactive Live Training?
Individuals who want to pursue a career in ChatGPT and AI

IT professionals who want to upgrade their skills and knowledge in ChatGPT

Entrepreneurs and business owners who want to integrate ChatGPT into their business operations

Enthusiasts who seek to keep themselves updated with the latest trends in AI domain.
Interactive Live Sessions with Experienced Trainers

Lifetime Access of learning Resources

24/7 Technical Support​

Globally Renowned Certification
ChatGPT Developer

Chatbot Designer

AI Prompt Engineer
ChatGPT Expert

ChatGPT Prompt Engineer​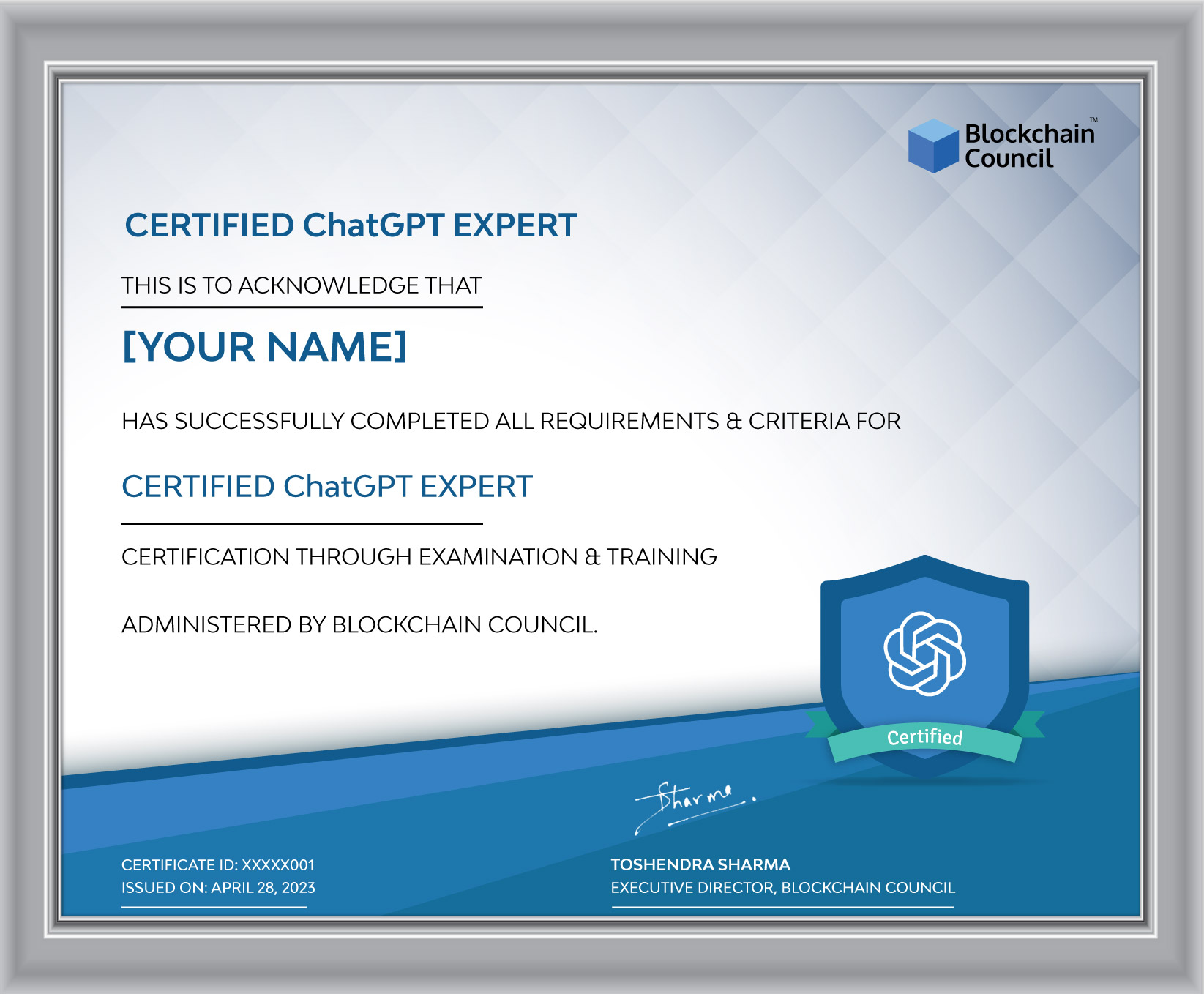 Mr. Toshendra Kumar Sharma
Founder & CEO, Tosh Innovation
I am a postgraduate in Computer Science (Cyber Security) from IIT Bombay and hold a keen interest in Cyber Security, Blockchain, AI & IoT, Electric Vehicle (EV) among other deeptech areas. At the application level, I love SaaS applications. Currently, I am the Founder & CEO of Tosh Innovations Private Limited, a Gurugram based Bootstrapped, Cash positive EdTech Company.
Tosh Innovations offers online educational certifications in deeptech areas. Tosh Innovations is a Bootstrapped company of 30+ young people who create exceptionally informative content for a global community. As a Deeptech educator, researcher, developer, and consultant, I hold strong knowledge and implementation understanding of new-age technologies that include Blockchain, Cybersecurity, Internet-of-Things (IoT), Artificial Intelligent, SaaS, Electrical Vehicle (EV), and many more. I am currently also working on Academical.ly, a B2B SaaS in EdTech.
I am enlisted in the Forbes Asia 30under30 list of 2018 in Enterprise Technology and Also, Forbes India, 30 Under 30 in 2016.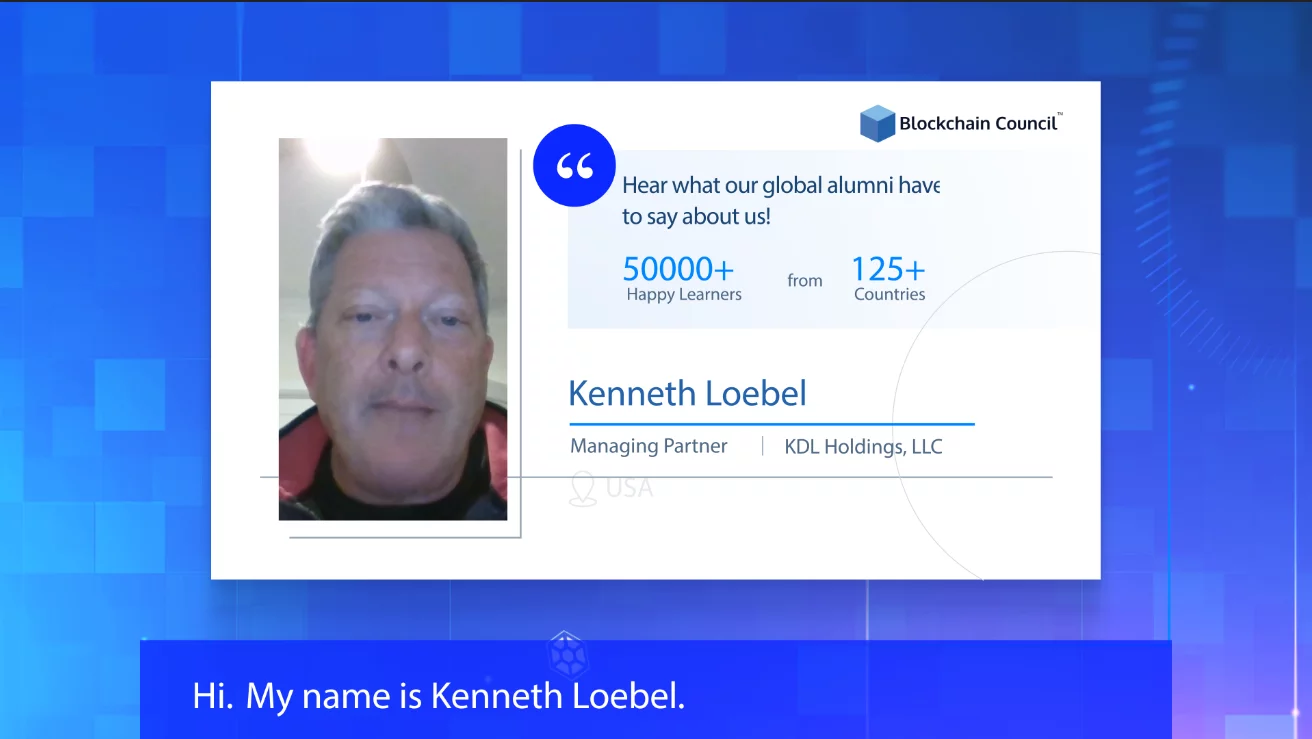 1:08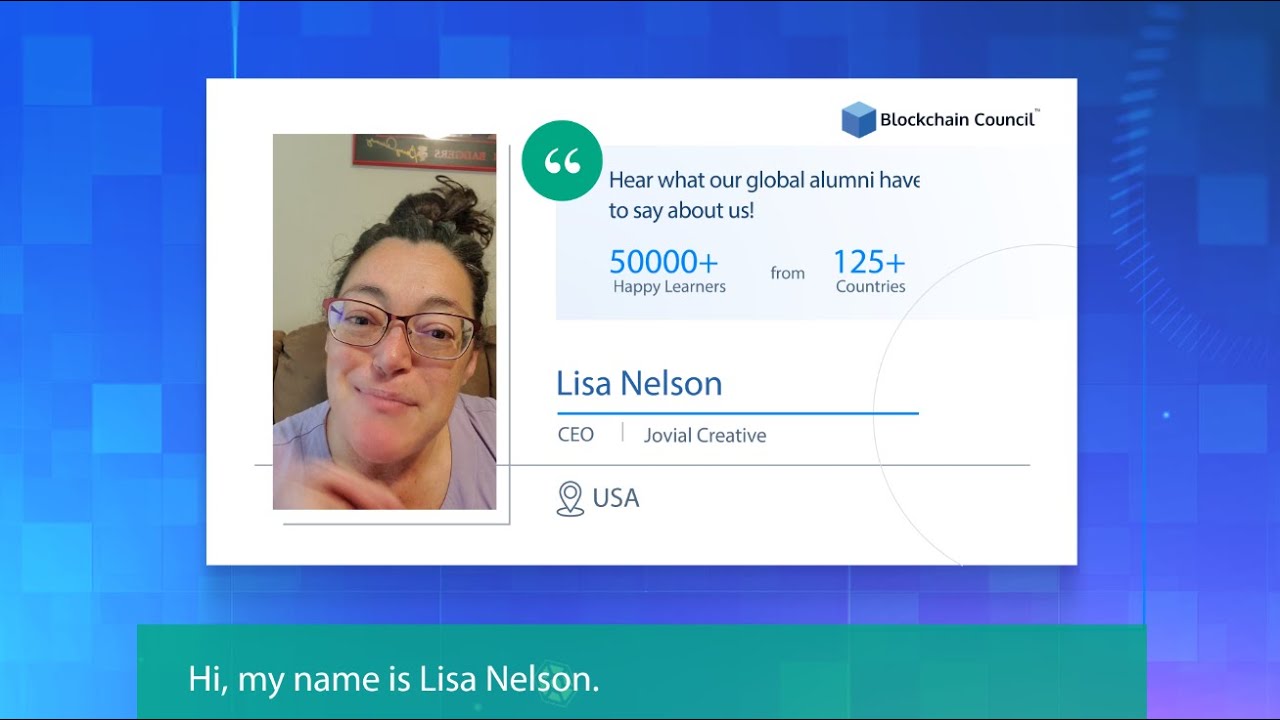 0:51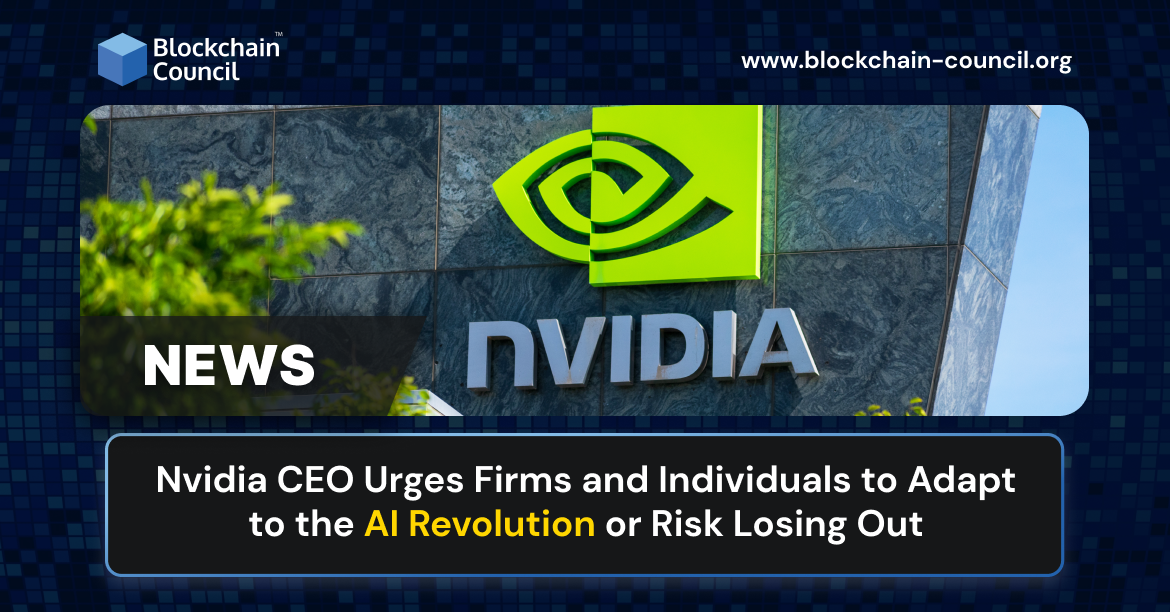 In a groundbreaking commencement address at National Taiwan University in Taipei, Nvidia Corp. Co-founder and…