What is an NFT? Step-by-Step Beginners Guide 2023 [UPDATED]
Consider scrolling through your social media feed and coming across a lovely painting that catches your eye. It's a landscape scene with vibrant colors and a peaceful atmosphere that draws you in. You click on the link and discover that the painting is for sale in an online marketplace. It could be, say, a Van Gogh or Dali replica, and you know that the original, the one that must have been hand-made by the artist, would be sitting in some museum somewhere, or it could be with someone so rich that they have millions to spare just to have the original. Wouldn't it be nice if you could have an original artwork? For most of us regular folks, it seems like a dream.

But not anymore! NFT is the way anyone can own a piece of something unique (like an original) and be completely sure that it is not a replica. For example, the former Twitter CEO, Jack Dorsey bought the first Tweet that was ever made on Twitter. Sounds strange, right? That digital asset was converted into an NFT, and even though the entire world can see that Tweet or have its pictures or even frame it for their living room, the original tweet would always belong to Jack Dorsey unless he decides to sell that NFT explicitly (and FYI, now it has been sold to others).
You must be curious about NFTs, so let's get started!
What is an NFT, or What Does NFT Stand For?
NFT stands for 'Non-Fungible Token.' The word 'fungible' loosely translates to 'replaceable,' and 'non-fungible' implies non-replaceable. 'Token' generally means a digital asset.  An NFT is therefore, a non-replaceable digital asset. It is a unique item that cannot be exchanged or replaced with another item on a one-to-one basis. This means that each NFT is distinctive in its own right.
Consider an NFT like a special trading card you might want to collect. NFTs are frequently used to demonstrate ownership of digital items such as artwork, collectibles, and other virtual items (even physical items are being tokenized now) They are stored on a computer system known as a Blockchain, which contributes to their security and verifiability. Think of Blockchain as the backbone technology that makes all of this happen.
NFTs are a novel and exciting way for people to acquire and own rare digital items. Assume you made a beautiful digital painting or designed a virtual trading card. You can convert that into an NFT, and once you do that, YOU (the account holder) would be the owner of THAT specific digital asset. Again, people can make copies of it (like one can make copies of a Van Gogh painting), but the original art would unarguably belong to you.

Sometimes buying a very expensive NFT can be out of reach for a single individual, in which case it can also be jointly owned by a group of individuals. This is called fractional ownership.

NFT transactions are made secure and conflict-free to some degree by using smart contracts. Smart contracts are contracts built on Blockchain that can execute automatically when certain agreed-upon and pre-coded criteria are met.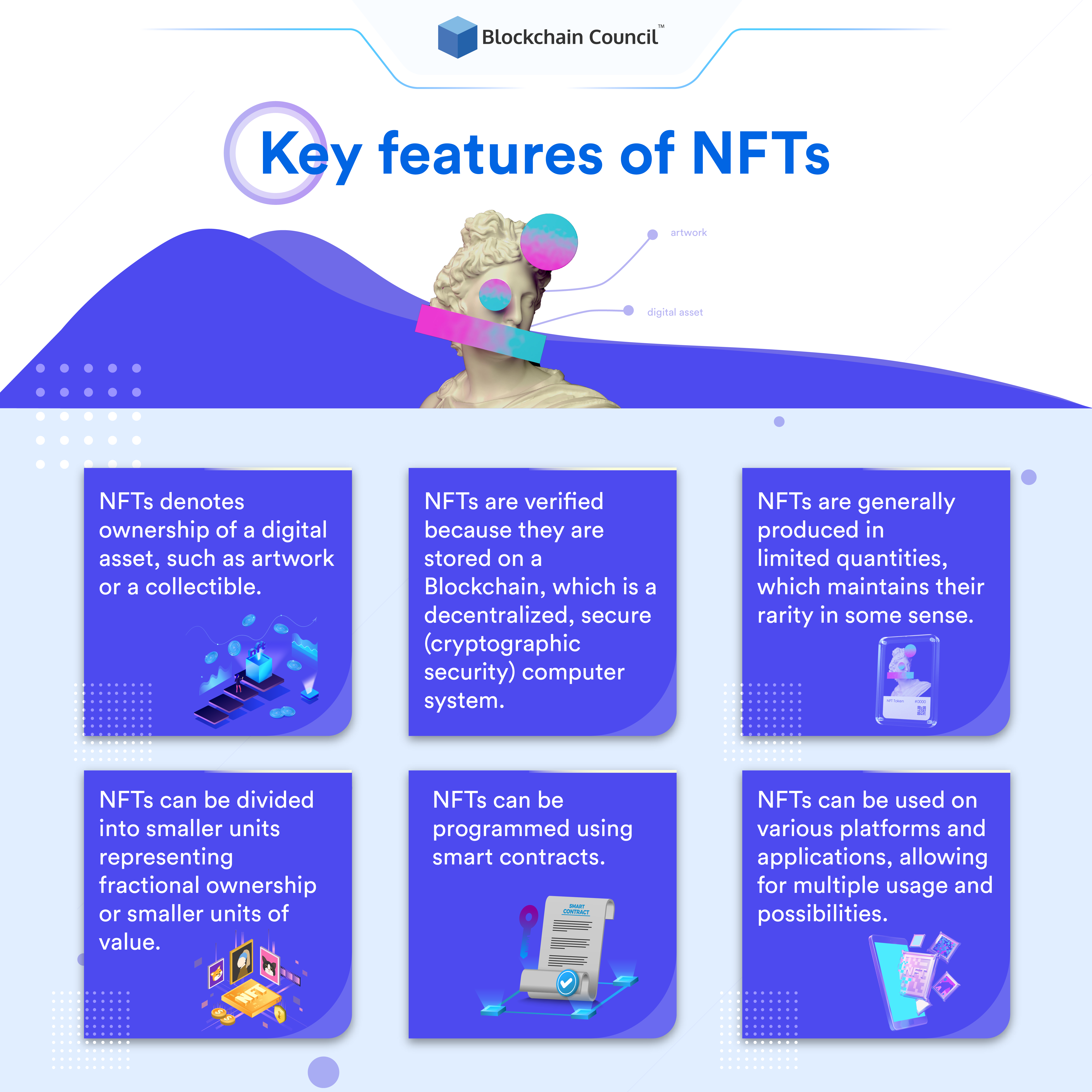 Types of NFTs or Digital Assets
These were the basics you needed to understand before moving to the advanced topic of How to make an NFT, Buy/Sell, or Build a marketplace around it. Let's delve into it!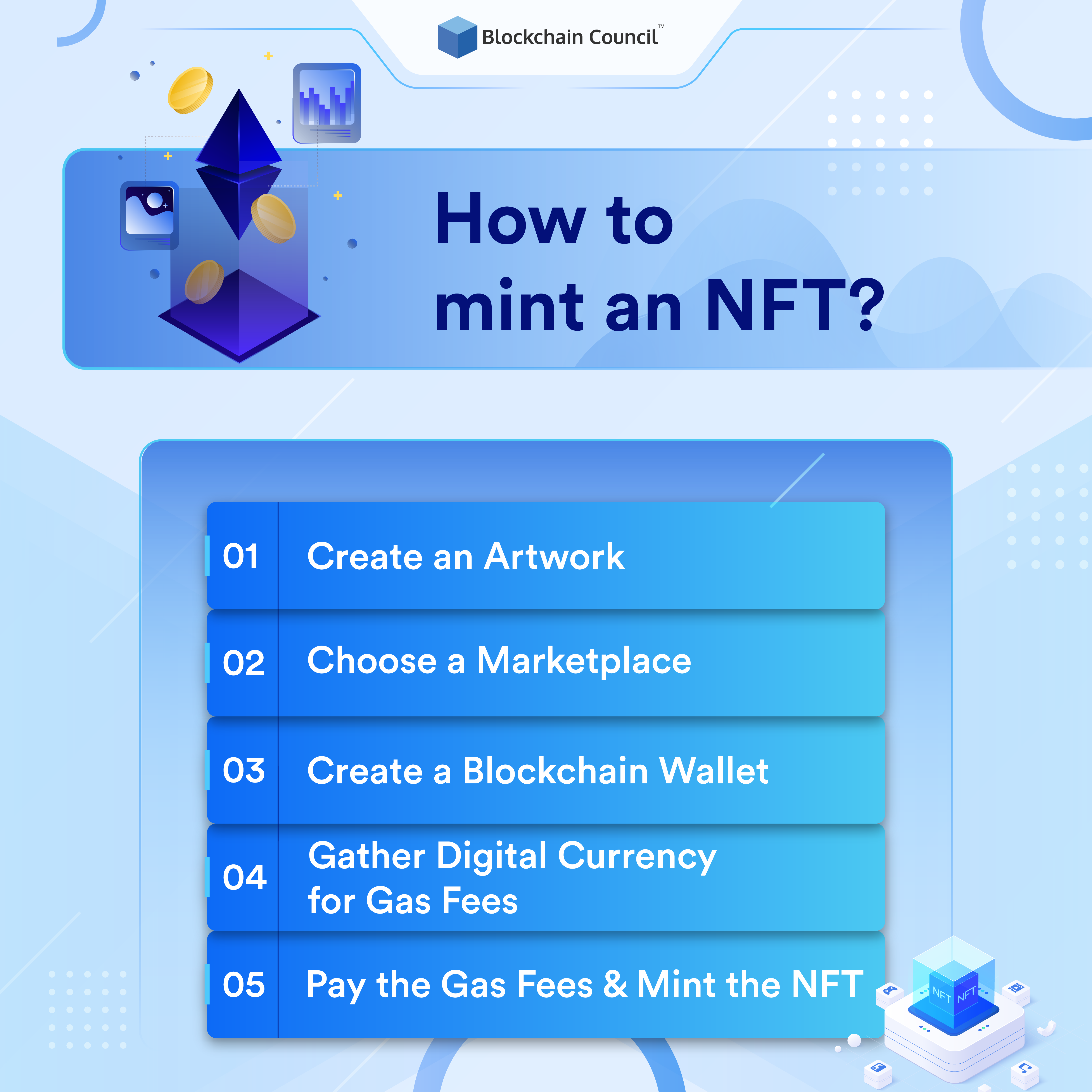 To make an NFT, go through the following steps:
For a detailed article on the creation of digital artwork for NFT, you can refer to "How to Mint an NFT: A Guide to Create Your Digital Artwork."
Now, you have created an NFT and want to Sell or wish to purchase another NFT from different available NFT Marketplaces like Opensea, Rarible, Solsea, and more. Let's check them out:
To buy and sell NFTs on OpenSea, you must first complete the following steps:
You must take similar steps to sell an NFT on OpenSea. First, you must list your NFT on the marketplace by providing asset information and setting a price. Then you must wait for a buyer to make an offer and complete the transaction. OpenSea delivers several tools and resources to assist you in successfully buying and selling NFTs on their platform.
For a detailed article on buying/selling NFTs on multiple platforms or shilling, you can refer to "How to Buy, Sell, and Create NFTs: A Complete Guide"
Great work, You know, understand all the basic concepts of an NFT & How It Works!
Famous NFT Transactions & Industry Insights
Overall, the NFT market has experienced rapid growth and widespread adoption in recent years, showing no signs of slowing down.
NFT Education, Jobs & Salary
As the world becomes more digital, non-fungible tokens (NFTs) have emerged as a new way for individuals and organizations to own and trade unique digital assets. The possibilities for NFTs are vast and constantly evolving, ranging from collectibles to identity documentation. As a result, there is an ever-increasing demand for education and job opportunities in the NFT industry.
Several modules are available to learn about NFTs and the Blockchain technology that powers them. Certified NFT Expert Certification provides a convenient and adaptable way to learn about NFTs and Blockchain. In addition, the Blockchain Council provides degree programs and courses in related fields. Industry webinars and podcasts can be a great way to learn from experts while networking with others in the industry. Communities and forums can provide a wealth of information and support for those interested in NFTs.
Job opportunities in the NFT industry are constantly evolving as the market grows and develops. NFT artists or creators, NFT marketers or salespeople, NFT developers or engineers, NFT project managers, and NFT lawyers or legal specialists are all possible roles in the NFT space. (infographic add)
Salaries in the NFT industry vary greatly depending on the position and the company or organization. It's worth noting that the NFT market is still relatively new and fraught with uncertainty, so do your research and due diligence before pursuing a career in this field.
Overall, those interested in this exciting and rapidly evolving field will find various educational and career opportunities in the NFT industry. There are numerous ways to get involved in the NFT space and make a difference in the digital world, ranging from creating and selling NFTs to marketing, development, or legal roles. You can also refer to 'A Beginner's Guide to Utility NFTs: Use Cases & Top Projects' for detailed GlassDoor & other employment information pioneers referenced NFT Job Opportunities and Salaries.
Top Leaders & Artists in NFT Industry
Many individuals and organizations have contributed significantly to the development and growth of the NFT industry. Here are a few examples of notable leaders and artists:
There are numerous other notable leaders and artists in the NFT industry, and the list is constantly changing as the market expands and develops.
FREQUENTLY ASKED QUESTIONS