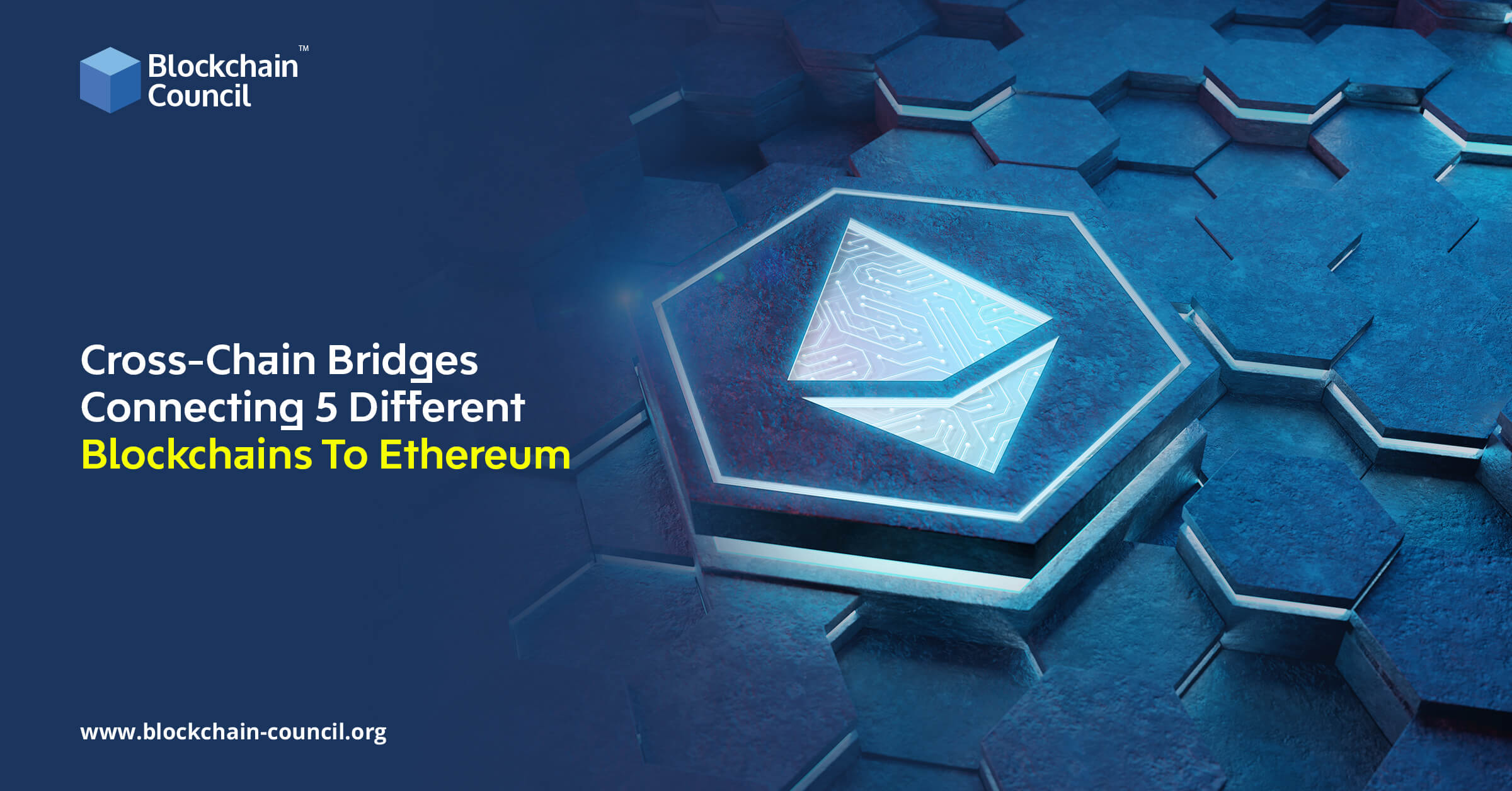 Over the course of the past several months, there has been a potential surge in the growth of cross-chain bridge technology and it has enabled users to swap their digital assets across a myriad of available networks. As of now, amidst a number of eight different bridges, there is an astonishing amount of $7.6 billion worth of assets that have been locked on these platforms.

So what are cross-chain bridges?
These days, there is a considerable number of cross-chain bridges on blockchain platforms which in turn have enabled a lot many users to implement a variety of techniques related to Decentralized Finance or DeFi applications on these platforms. What is quite interesting is that most of these bridges have the ability to connect with the Ethereum network or the ETH as it is popularly called, and this is simply because these bridges have the EVM compatibility or better known as the Ethereum Virtual Machine. 
According to the experts, ever since these connections have been established, a humongous amount of value has been in flow between the Ethereum Blockchain and a great many networks. 
Here are a number of bridges that cryptocurrency users will be able to use in order to make cross-chain swaps across different networks.
Tezos Wrap Protocol Bridge
The TEzos or the XTZ blockchain has been established as a POS or a Proof of Stake Blockchain network, which basically utilizes the validating nodes, which are generally referred to as the bakers. The users on the XTZ network now have the ability to form a bridge with the Ethereum Blockchain after a bridge known as the Wrap Protocol has been built by Bender Labs.
The Smart Chain Bridge from Binance
The BSC or the Binance Smart Chain is another popular blockchain that also shares compatibility with the Ethereum Blockchain. This chain provides a similar capacity for smart contracts but what is notable about BSC is that the fees on the Binance Chain are much cheaper. The Binance Wallet is used as an extension wallet system that can enable customers to swap coins across chains from BNB to BNC.
Solana or better known as SOL has a bridge, and along with that, they have a Wormhole Network for Ethereum. The bridge was revealed only this September on the 17th. This Wormhole bridge enables users to connect with Ethereum and swap coins across both these platforms. 
Two other bridges that deserve mention are the Bitcoin Cash Smartbch bridge and the Avalanche Bridge.
Finishing thoughts: Are you interested in developing your own Blockchain-based applications and changing the world?
Learning Blockchain, Smart Contracts and NFTs are easy now, all thanks to reputed online courses and training sessions from Blockchain Council, which is one such organization that offers amazing and effective online training and certification programs to aspiring trainees to render them desired competencies so that they have a successful career in the Blockchain space. Keeping the rising demands of blockchain professionals in mind, Blockchain Council certifications are diversified to meet each aspirant's discrete needs. They have a host of training and courses on Blockchain systems, NFTs and Smart Contracts that provide world-class knowledge and support.
To get instant updates about Blockchain Technology and to learn more about online Blockchain Certifications, check out Blockchain Council.