Certified Cryptocurrency Trader™ Interactive Live Training
The Certified Cryptocurrency Trader™ (CCT) program by Blockchain Council is where you can master the Cryptocurrency market by learning from veterans in the Cryptocurrency space: You'll learn Technical Analysis, Candlesticks, Blockchains, Derivative Trading, and Good Investment Strategies to make you successful in the Crypto market. This certification is designed for beginners and experienced traders with a focus on learning trading by doing live examples. You'll also learn Crypto Trading with Real Money in CoinDCX, the official exchange partner of Blockchain Council.
Created By Vikash Kumar Das
$249
Add to cart
Language: English
Lifetime
Certified Cryptocurrency Trader™ (CCT) is a certification designed to familiarize individuals with the ins and outs of Cryptocurrency trading from scratch. In addition to learning about the strategies for making optimal trading decisions in the bustling Crypto market, participants will also learn about the fundamentals of the technological infrastructure that powers Blockchains behind the scenes. Traders who have a working knowledge of the stock market will also be at an advantage as most of the concepts in the certification will be directly mapped to concepts that are used in stock market trading. The certification is designed by industry leaders using years of research and experience, which translates to very high-quality education for the learners.
The Certified Cryptocurrency Trader™ (CCT) certification helps individuals establish their sound Cryptocurrency and Blockchain credentials to potential employers, academic institutions in the highly competitive environment of today's job markets, and university admissions. The certification is administered online so participants can get all of the benefits of completing this course with the flexibility of their own time schedule.
2 years of access to all of the course resources, including lecture videos, practice tests, and capstone projects.

Industry best practices for creating wealth in the highly volatile Crypto world and strategies for protecting your digital assets from getting hacked.

Access to Blockchain Council's vibrant community of Blockchain enthusiasts worldwide for collaborating on future projects.

Access to industry leaders in the Blockchain domain for query resolution.
What does a Cryptocurrency trader do?
As with any other form of a market trader, the main objective for a Cryptocurrency trader is to make successful trades consistently, leading to wealth creation over time. In order to do so, it is very important to learn the common mistakes that newcomers are likely to make in the market and avoid falling into the traps that are laid by the market whales. This can be done through a combination of fundamental and technical analysis of a Cryptocurrency pair along with strong critical reasoning skills about the future of the Cryptocurrency and the market at large. As a Cryptocurrency trader, it is very important to know how to assess your risks and when to cut your losses. Therefore, the main job of a Crypto trader is to make rational decisions about the future price of a digital asset and to turn that decision into profit at the end of the day.
Blockchain and Cryptocurrencies are one of the most groundbreaking inventions that have come out of the world in the last 100 years, and that means there are a lot of implications that have to be considered when trading Cryptocurrencies. It is not only important to know how the technological infrastructure works but also how digital assets derive their value and how global events could impact the prices of leading Cryptocurrency tokens. Therefore, the course would require a significant commitment on the learner's part to cover the course material in-depth and iron out any queries they might get from the same. For individuals with no prior exposure to Blockchains and Cryptocurrencies, this course offers a chance to get to a mastery of the subject provided the individual invests time to learn these concepts properly. After successfully completing this course, you will be able to pursue any of the following career tracks:

Crypto Trader

Crypto Trading Consultant

Crypto Trading researcher
Domains Cryptocurrency traders work in:
Retail

E-Commerce

Banks

Other domains
Business Developement

Investment Banker, Consultant & Advisers

Cryptocurrency Enthusiasts

Research analyst

Consultant & Advisers

Software Engineers & Architects

By 2020, Bitcoin has been seen as a decentralized alternative to existing fiat currencies such as the US dollar (USD) (usually backed by some central government). Furthermore, Cryptocurrency technology has been used for a range of other uses, including smart contracts and blockchain technologies, such as games, cloud storage, and more. It proves that the demand for Cryptocurrency Trader will increase. The title of 'Cryptocurrency Trader' will, therefore, help you to stand out from the crowd and get an edge in the job market.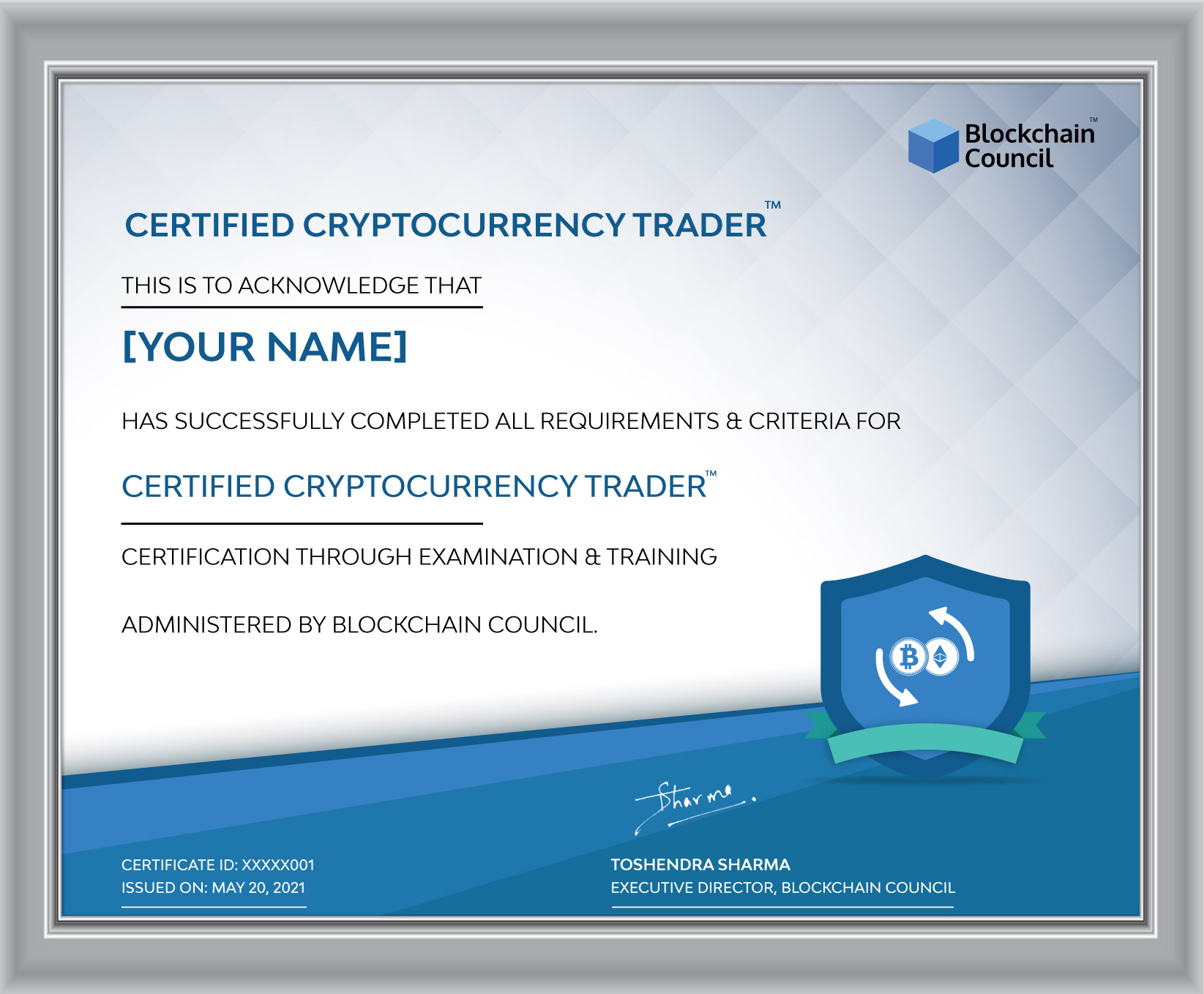 Mr. Toshendra Kumar Sharma
Founder & CEO, Tosh Innovation
I am a postgraduate in Computer Science (Cyber Security) from IIT Bombay and hold a keen interest in Cyber Security, Blockchain, AI & IoT, Electric Vehicle (EV) among other deeptech areas. At the application level, I love SaaS applications. Currently, I am the Founder & CEO of Tosh Innovations Private Limited, a Gurugram based Bootstrapped, Cash positive EdTech Company.
Tosh Innovations offers online educational certifications in deeptech areas. Tosh Innovations is a Bootstrapped company of 30+ young people who create exceptionally informative content for a global community. As a Deeptech educator, researcher, developer, and consultant, I hold strong knowledge and implementation understanding of new-age technologies that include Blockchain, Cybersecurity, Internet-of-Things (IoT), Artificial Intelligent, SaaS, Electrical Vehicle (EV), and many more. I am currently also working on Academical.ly, a B2B SaaS in EdTech.
I am enlisted in the Forbes Asia 30under30 list of 2018 in Enterprise Technology and Also, Forbes India, 30 Under 30 in 2016.
Greetings to everyone at Blockchain Council! I recently completed my course on Blockchain from the council. I'm especially impressed with the quality of your content.
I have to say that the Blockchain Council has some superb video tutorials on multiple topics which are a need of the hour. It is challenging to learn the concepts about new technology until it's in the nascent stage.
Blockchain Council has provided me with some of my greatest skill sets. Being a learning manager, often it's not easy to guide the team on a new concept unless you are well versed with it yourself.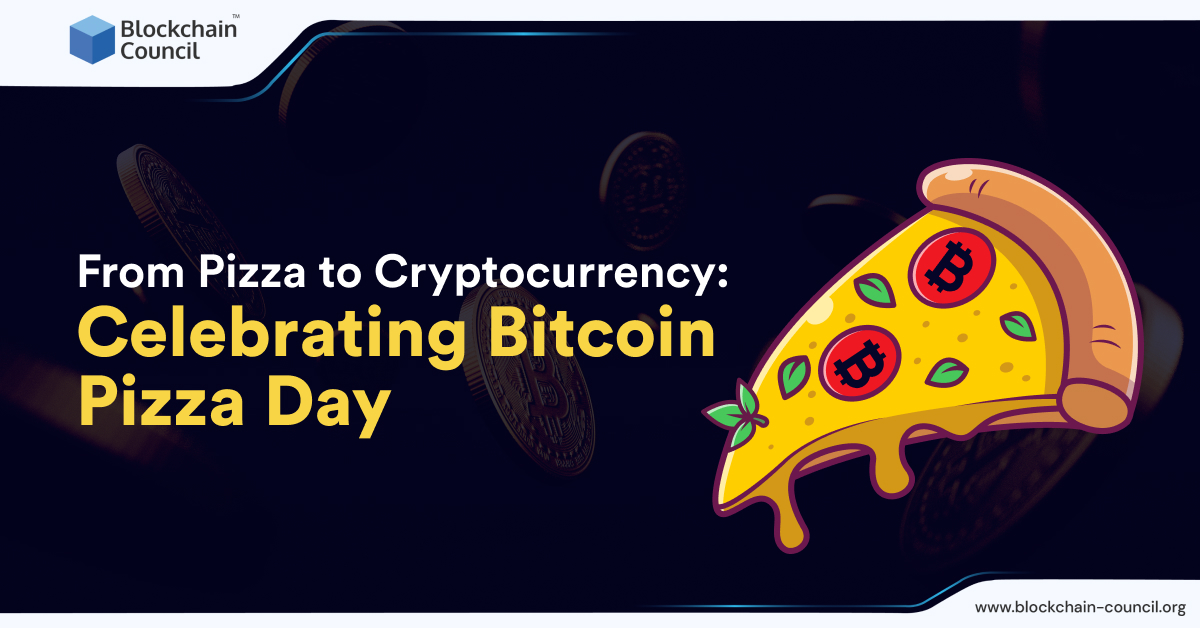 Summary: Bitcoin Pizza Day originated from a historic purchase made by Laszlo Hanyecz in 2010,…