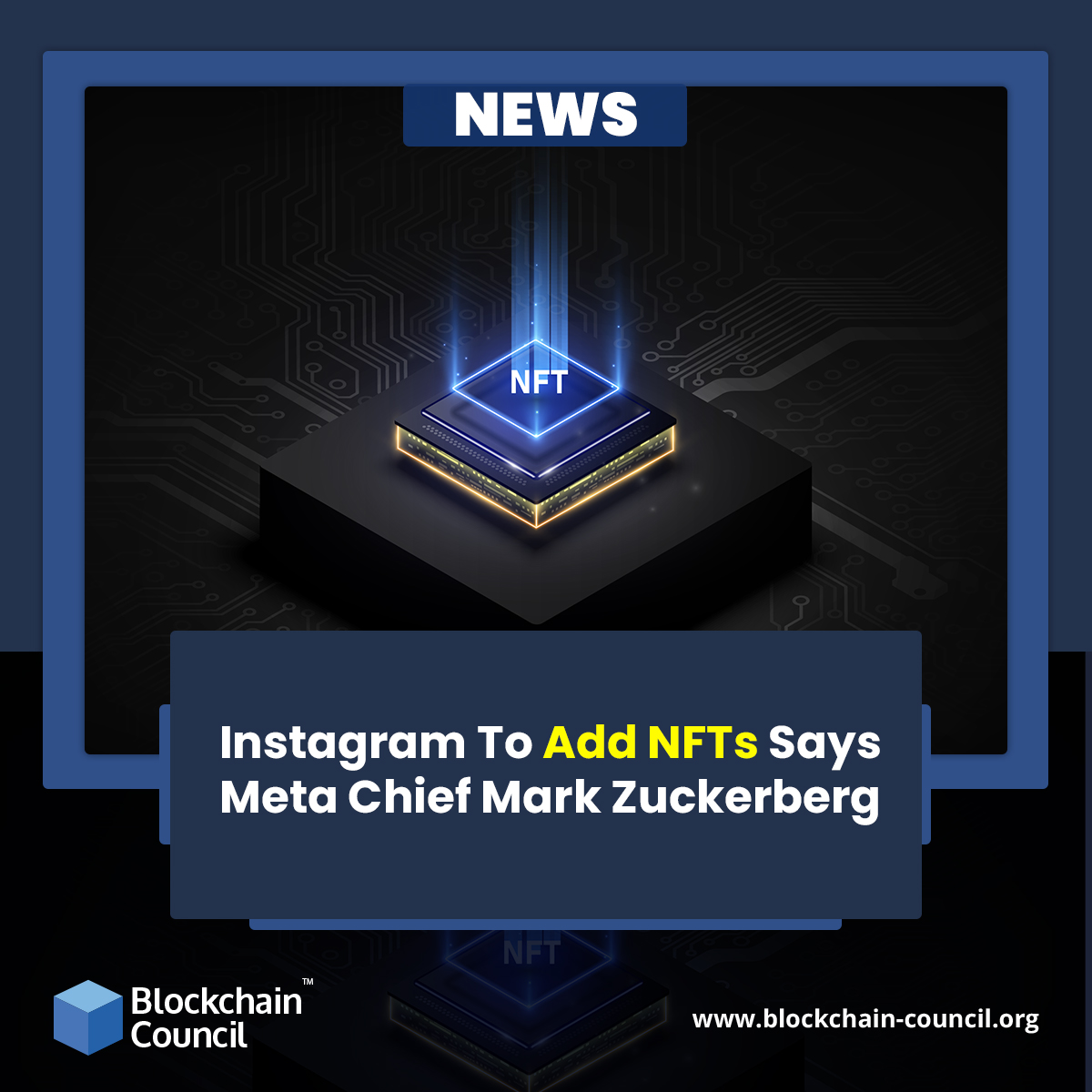 It seems that the craze for NFTs is going to be wild this season with support pouring in from all fronts of the global industrial and economic systems. Well, the latest entry to the NFT bandwagon is of Meta CEO Mark Zuckerberg who is planning to bring NFTs to popular video and picture sharing app, Instagram in the coming term. Thriving as one of the most popular social media platforms for the Millennials, Instagram will offer seamless access to Non-Fungible Tokens to users while allowing them to mint their digital holdings and participate as an investor in the growing sector.

During an interaction at the South by Southwest conference in Austin, Mark reportedly shared his future plans on NFTs. The spearhead emphasized that the team is working on leveraging NFT support for users within the Instagram ecosystem. He added that the service will be provided on the social media platform in the coming term but did not give clear information about the actual date of implementation. The news gained attention when a writer for the Platformer newsletter, Casey Newton released a Tweet sharing Zuckerberg's new plans on NFT support.
At #SXSW, Mark Zuckerberg just said that "hopefully" in the coming months you'll be able to mint NFTs within Instagram

— Casey Newton (@CaseyNewton) March 15, 2022
While cryptocurrencies have managed to sustain their popularity amongst investors, NFTs and Metaverse technology projects have also marked their strong presence in the market. Non-Fungible Tokens are digital collectibles that allow investors to own premium, tangible and intangible, products such as art collections, sports merchandise, memorabilia, etc. in a fully decentralized interface. These tokens help creators to offer their products to fans without the risk of forgery, duplicity, or theft. On the other hand, Metaverse technology makes users enjoy real-life entertainment in a virtual setup.
In October 2021, Facebook revamped its core ecosystem and launched the firm with a new name Meta to unravel the potential of Metaverse technology. Interestingly, despite all the efforts, Meta's virtual and AR research and development unit, Reality Labs recorded a loss of over $10B as reflected by the reports from the last quarter of 2021. Earlier, Meta failed to launch its stablecoin project Libra citing regulatory complications and lack of community support.
The popularity of NFTs and cryptocurrencies has witnessed a rise amongst social media platforms like Twitter and Reddit. In January, Twitter announced it would provide support for NFT profile pictures to its users. Reddit launched NFT avatars from its native collection while adult website OnlyFans facilitated NFT profile pictures on their channels.
If you are willing to learn more about crypto and blockchain technology, then Blockchain Council can help you with its detailed courses on the subject. These certifications are designed by experts to cover every aspect of the field in a lucid way.