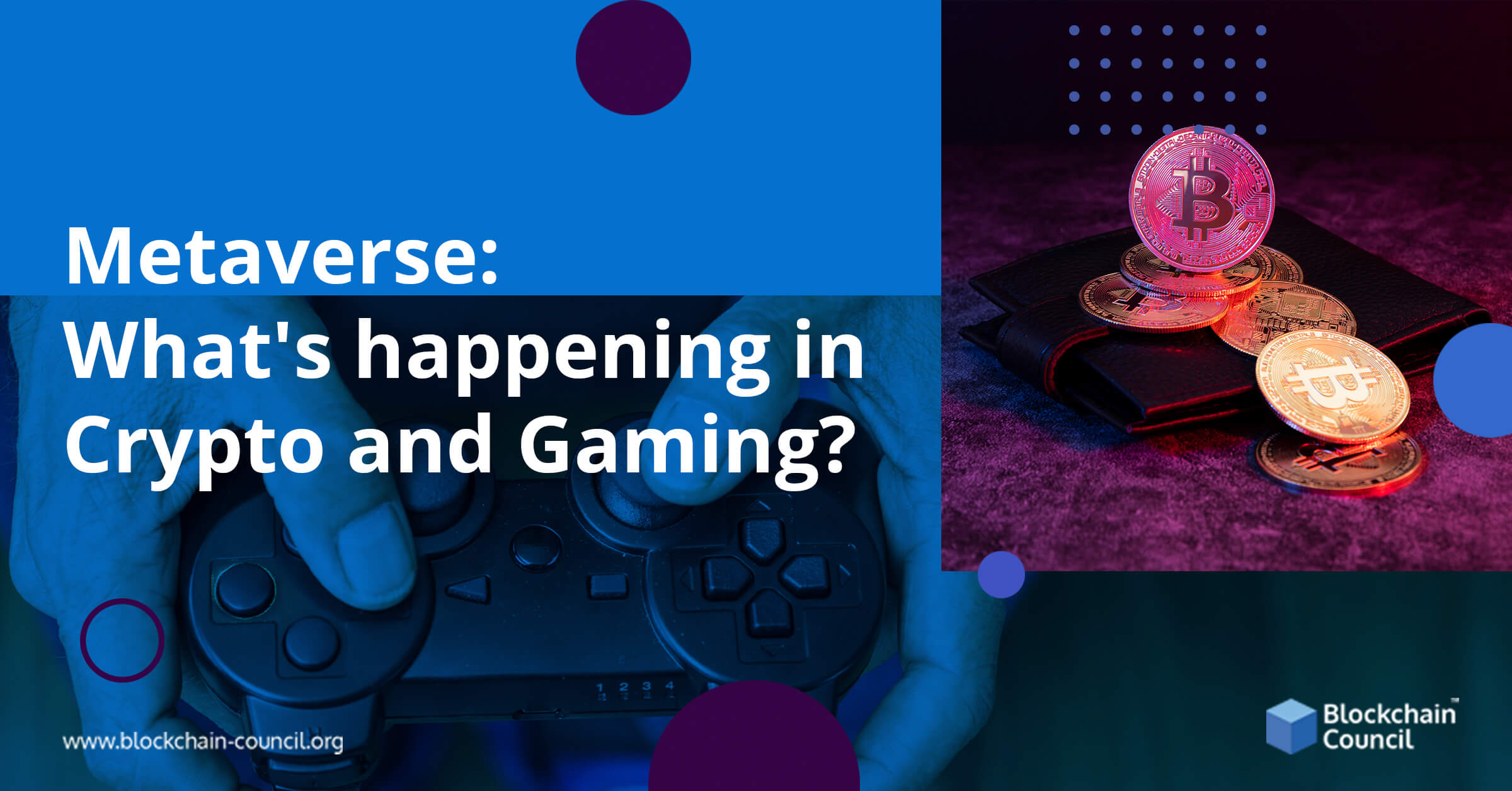 The phrase "metaverse" is no longer exclusive to science fiction.

It's not unusual for technology to modify our lives without warning. The internet, cloud, and smartphone, to mention a few, all had a place in science fiction before they arrived in the real world. The "next great thing" in the internet world is almost indeed on its way, with the ability to revolutionize everyday life. It's referred to as "the metaverse."
According to essayist Matthew Ball, the metaverse will become "the doorway to most digital experiences, a fundamental element of any physical ones, and the next great labor platform." 
It will be the key driver behind creating a new era of businesses, similar to how the internet became popular. Perhaps more intriguingly, as we saw with the advent of digital platforms, it could result in the demise of existing industry leaders.
Why does the Metaverse matter?
It's a blend of various components of technology, including augmented reality, virtual reality, and metaverse blockchain technology where users "exist" inside a digital cosmos. People can buy and sell virtual property and services utilizing cryptocurrencies. The economies are immediately connected to the broader crypto economy, as crypto metaverses use blockchain infrastructure and crypto tokens. This permits the users to trade them on DEXs and NFT marketplaces, demanding real-world value for their digital investments.
All these can be learnt from a crypto trading course. The virtual environment of metaverse has the potential to become a trillion-dollar enterprise in and of itself. A destination for shopping, entertainment, and for some, even work. The metaverse is basically no less than a successor to the internet rather than its extension. It's also being constructed with the help of blockchains and decentralized apps.
Augmented reality, virtual reality, and the internet are all subsets of the metaverse. Its traits may be found in famous video games like Roblox, Fortnite, and Animal Crossing, which you might be already aware of. 
Many futurists foresee a metaverse akin to that depicted in science fiction books such as "Ready Player One." Since nobody knows exactly how the metaverse will appear, its basic features have been established: 
it transcends physical and virtual worlds
It is centered around an utterly functional economy and allows individuals to travel between its various "places" with minimal hassle while maintaining their bought products and avatars.
Users would be able to roam fluidly to different places with thousands of other individuals, often in the same digital realm, similar to a virtual amusement park with no boundaries to its size or ingenuity.
Metaverse Games- Socially and Financially Beneficial
While metaverse crypto (and NFT games in general) are still in their infancy, these new worlds offer exciting social and financial possibilities in the future. Crypto metaverses can provide users with new opportunities to play, invest, collect, and socialize – as well as new methods to profit from it all. 
Furthermore, while progress on the different unique metaverse platforms is notable, it is the ability for the numerous metaverse games to interact and interoperate with one another that has the potential to turn the nascent blockchain gaming ecosystem into a worldwide economic pillar. 
Metaverse games are positioned to become a central part of the next phase of the internet by combining the immersive experiences of VR, the interaction of social media, the addicting playability of video games, and the product attributes of crypto.
By wearing a VR headset or a head-mounted display (HMD), a user travels amongst virtual objects on the screen. For example, Cave Automatic Virtual Environment (CAVE) is a VR display that depends on a projector. The projector then presents a 3D environment in a four-walled room. 
VR and Video Games
The video games industry is one of the most prominent champions of Virtual Reality. Oculus Rift headsets have already been jury-rigged into games like Lone, Echo, Grand Theft Auto, and Valkyrie. Still, more modern games like Elite: Dangerous come with headset support manufactured right in. 
What role does crypto play in the metaverse?
There will be a need for financial services, high-speed trade, and permissionless identification behind the framework of the metaverse. Millions of individuals will need data to be stored and served. Metaverse Cryptocurrency has the passkey to solve these problems.
MANA: Companies such as The Sandbox and Decentraland have created virtual worlds which integrate cryptocurrency, allowing gamers to design and monetize structures such as virtual casinos and theme parks. The currency employed in Decentraland is named MANA, and it can be bought on platforms like Coinbase. In Decentraland, there are also some casinos where you may gamble, and dealers are paid in MANA to turn up for work.
NFT: NFTs play an essential part in the metaverse. It allows players to totally own their in-game characters, objects, and virtual land. The most extraordinary transaction to date was an NFT of virtual estate 259-parcel in Decentraland, which was sold for over $900,000.
Selling on interpolable markets: It will ultimately be possible to purchase and sell virtual products from many games and universes.  On interoperable markets, for instance, someone may use the money to purchase Fortnite skins or sell a virtual asset in the Decentraland universe. All intangible items and virtual objects might be represented as NFTs, making cryptocurrencies the exclusive legal tender for the metaverse.
Crypto Gaming and Metaverse 
The notion of Crypto Gaming is relatively simple to grasp. You had to either buy a game or put money into a free-to-play game in the old days. Now, you'd get paid to play games with built-in benefits to award your participation and, in some circumstances, a little financial stake in the firm that produced it.
Users from all around the world will connect, talk, work, and play games inside this 3-dimensional virtual world. Players will access the Metaverse with their digital avatars, powered by Virtual Reality (VR) and Augmented Reality (AR).
Major virtual world-based apps such as Roblox and Fortnite currently deliver the most realistic metaverse experience.
Participants in Roblox, for example, are not required to follow a predefined storyline. Instead, they might go to meetups and other social groups or organise them. Sources estimate that 1.3 billion hours were spent gaming Roblox during the first quarter of 2021, including over 202 million active users.
Blockchain-powered games are the future
Even though such a world does not really exist (yet), the pieces are steadily falling into place. Blockchain-based metaverse-like programmes include Decentraland, Axie Infinity, and SecondLife. Players may use these online games to earn money, buy and trade virtual land, and more. According to DappRadar, blockchain-powered gaming accounts for the vast majority of the dapp industry's activity right now. 
In October, 1.19 million unique active wallets (UAW) were linked to gaming dapps, contributing to 55% of all wallets, extending the category's domination that started in September. 
Axie Infinity and Splinterlands, two NFT-infused games, are forging ahead, while other new challengers that launched on Polygon and BSC are gaining attention.
Over 2 million unique active

metaverse wallets

were seen in the dapp industry in October, increasing 21% from the prior month and 626 percent year on year. The total market capitalization of the top 100 Ethereum NFT assets was $17 billion, up 18% from September. 
Defi-based games earn million:
Polygon and Solana have started investing in early-stage blockchain games that incorporate decentralized financing (DeFi) into their platforms to jump on board. According to sources, Solana surpassed $12 billion in DeFi, increased 50% in TVL from September, and logged $240 million in NFT trades, in addition to a diverse roster of upcoming games.
How crypto and blockchain is changing the metaverse landscape?
Because of their open-world nature, metaverse-like platforms are gradually converting into digital economies with numerous utility tokens and valuables. Even though tech behemoths are exhibiting a keen interest in this virtual environment, it is highly unlikely that one of them will be able to administrate and control a shared metaverse.
As a result, a decentralized, blockchain-based model of governance is evolving. Why?
A collection of participants, metaverse users, and community members collaborate to build and manage the network because the blockchain can store user-created digital asset transfers, virtual places, and financial transactions, which is a good thing.
Because of the qualities of cryptocurrency security, all of these transactions are secure, public, and permanent, putting control in the hands of 'players' rather than centralized entities with private access to previous transactions.
Final Takeaway
The growth of metaverse games has been aided by Facebook's recent renaming to "Meta." The value of The Sandbox and Decentraland's native tokens has risen, and trade volumes for in-game land parcel NFTs on OpenSea have increased dramatically.
As crypto games express their ability to attract consumers, other blockchains hope to create their gaming ecosystems. Solana Ventures, Lightspeed Venture Partners, and FTX have formed a $100 million partnership to establish gaming over the Solana network, stating that the network's high-speed, low-cost capabilities will allow blockchain gaming to flourish.
If you want to enter the blockchain world, we have everything that you need – click here. Obtain certification in a variety of blockchain domains to gain entry to a prosperous world that will ensure your job chances. Don't forget to check out our special offers page for the best certification deals.