We present to you the top headlines from 26/10/21 impacting the blockchain and crypto space so you can stay informed and updated on the latest information.

Mastercard to offer crypto payments service for customers through alliance with Bakkt
The global payments giant Mastercard has recently revealed that the thousands of fintech forms, US banks and merchants that are working within their network will now be able to offer crypto related services to their clients after they have forged an alliance with Bakkt the popular crypto asset company.

According to a statement made on the 25th of October, Mastercard will integrate crypto services in their network and enable their customers to store, sell or buy crypto assets with the help of custodial wallets which will be provided by Bakkt.
The collaboration between Mastercard and Bakkt will also enable the customers to earn and spend the reward points in cryptocurrencies as opposed to the idea of using loyalty points, generating tokens and then redeem those tokens for various payments services. 
Sherri Haymond, who is the executive vice president of digital partnerships at Mastercard, stated that their intention is to ease the general exposure to crypto related services for their customers with this alliance with Bakkt.
As of now the second largest credit company in the world, Mastercard is working with more than 20,000 financial institutions throughout the world, boasting of a user base that extends over 2.8 billion.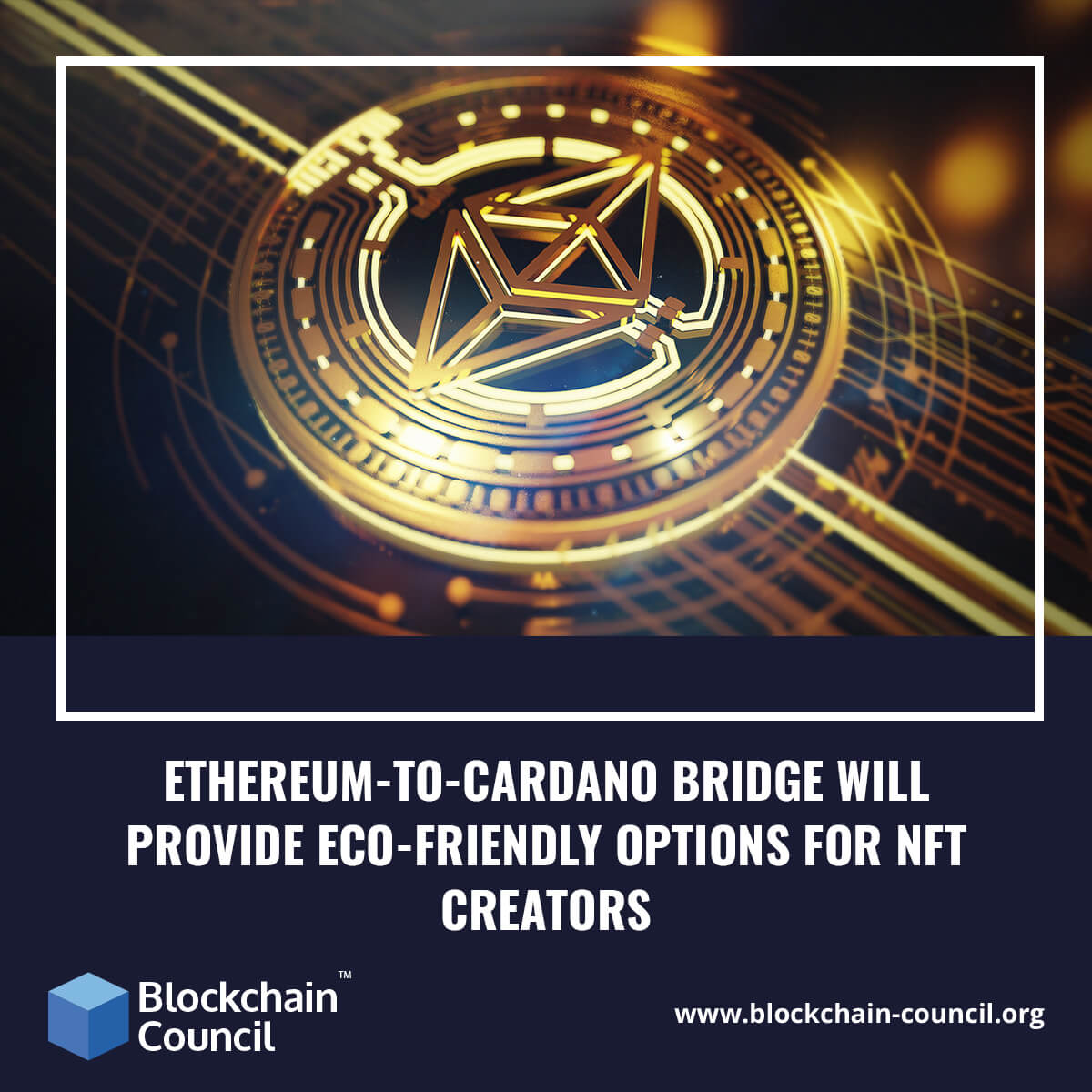 Ethereum-to-Cardano bridge will enable users to pursue eco-friendly options for NFT creators
An announcement from Bondly points to an innovative functionality being developed on the Cardano blockchain that is aimed to suit the various needs of the NFT creators. Energy consumption has been one of the biggest concerns due to the increased usage of the Ethereum blockchain in the previous couple of months. Even though the developers are working towards shifting to a Proof of Stake network, it will still take another year to do so. 
Bondly has thus introduced a new feature where the NFT creators will be able to use more sustainable and eco-friendly ways of creating their NFT artworks. They have developed a bridge where the NFT creators will be able to shift their NFTs from the Ethereum to the Cardano blockchain. In regards to the efficiency in energy consumption, the Cardano Blockchain surprisingly is four million times more efficient than that of the Bitcoin. While Ethereum's energy usage is said to be equivalent to that of Columbia, Cardano's consumption barely matches that of a family home. 
Bondly announced that through this partnership with the IOG, they will be able to provide the NFT creators a sustainable way to transfer their minted NFTs from Ethereum to Cardano without losing a transaction or undergoing a risk of paying high transaction fees.
The bridge will be launched in 2022 and Bondly will release a series of NFTs on the network in order to celebrate the event.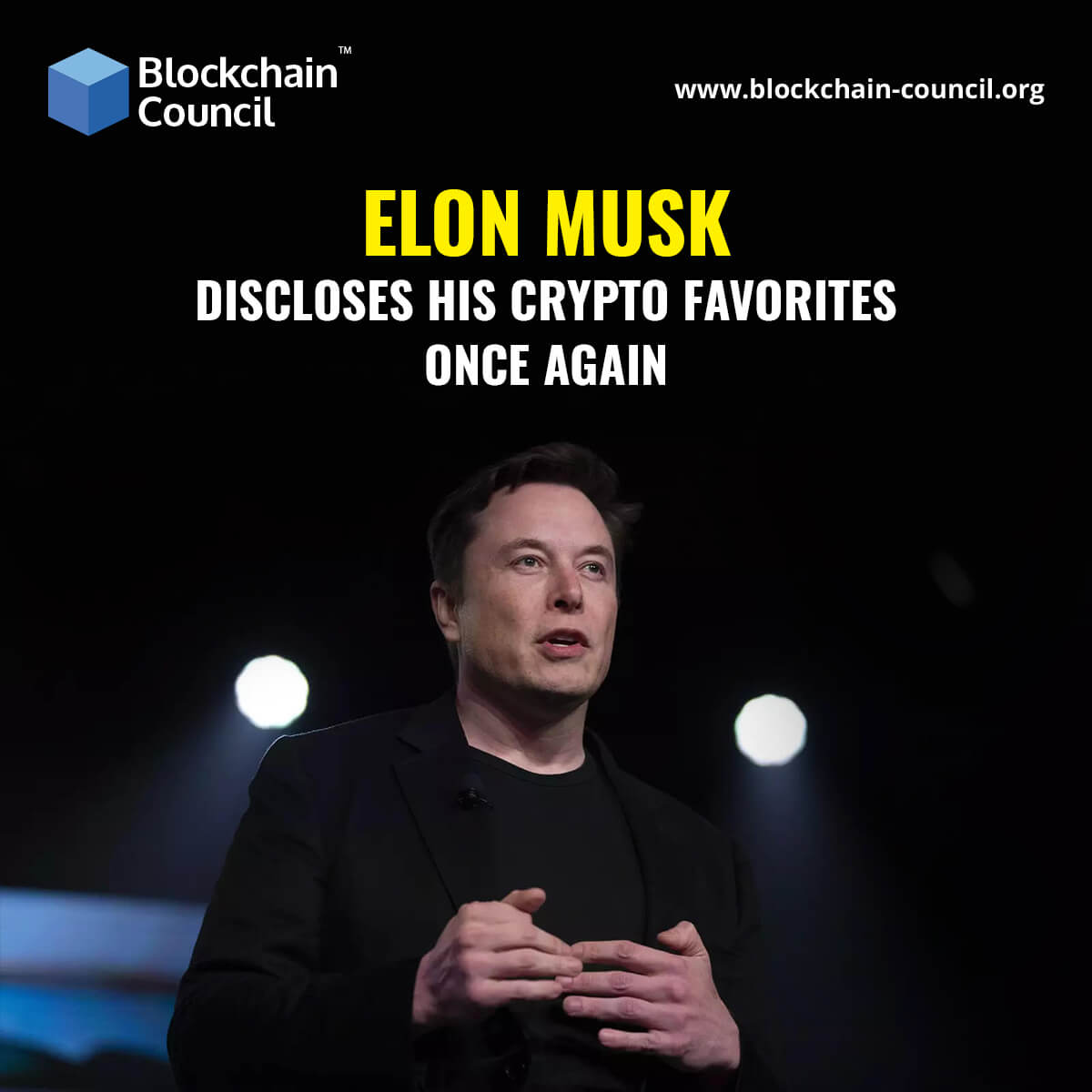 Elon Musk Discloses his Crypto favorites once again
On Sunday, while replying to a tweet message on Twitter, the tech billionaire Elon Musk gave a clear indication on his thoughts about a certain cryptocurrency and the crypto market in general.
Even previously, Musk had created a stir when he mentioned that Tesla will cease to accept Bitcoins as payments since the environmental footprints of the cryptocurrency was becoming a major concern in the world. Elon's tweet had a massive impact on Bitcoin and eventually when they improved their mining systems, Elon softened up a bit and stated that if Bitcoin can address the environmental concerns, then his company would resume accepting Bitcoins.
However, his tweets considering a certain memecoin named Shiba Inu had the fans speculating that Elon is probably a big supporter of the cryptocurrency. However on Sunday, he informed that he was not actually holding any of the Shiba coins and that he still supports developments on Dogecoin for certain reasons. 
Interestingly it is because of his tweets that Shiba had an exponential growth and many feared that his comments would have Shiba plummeting down. But surprisingly, Shiba shows no signs of settling down as it continues its upward trajectory.