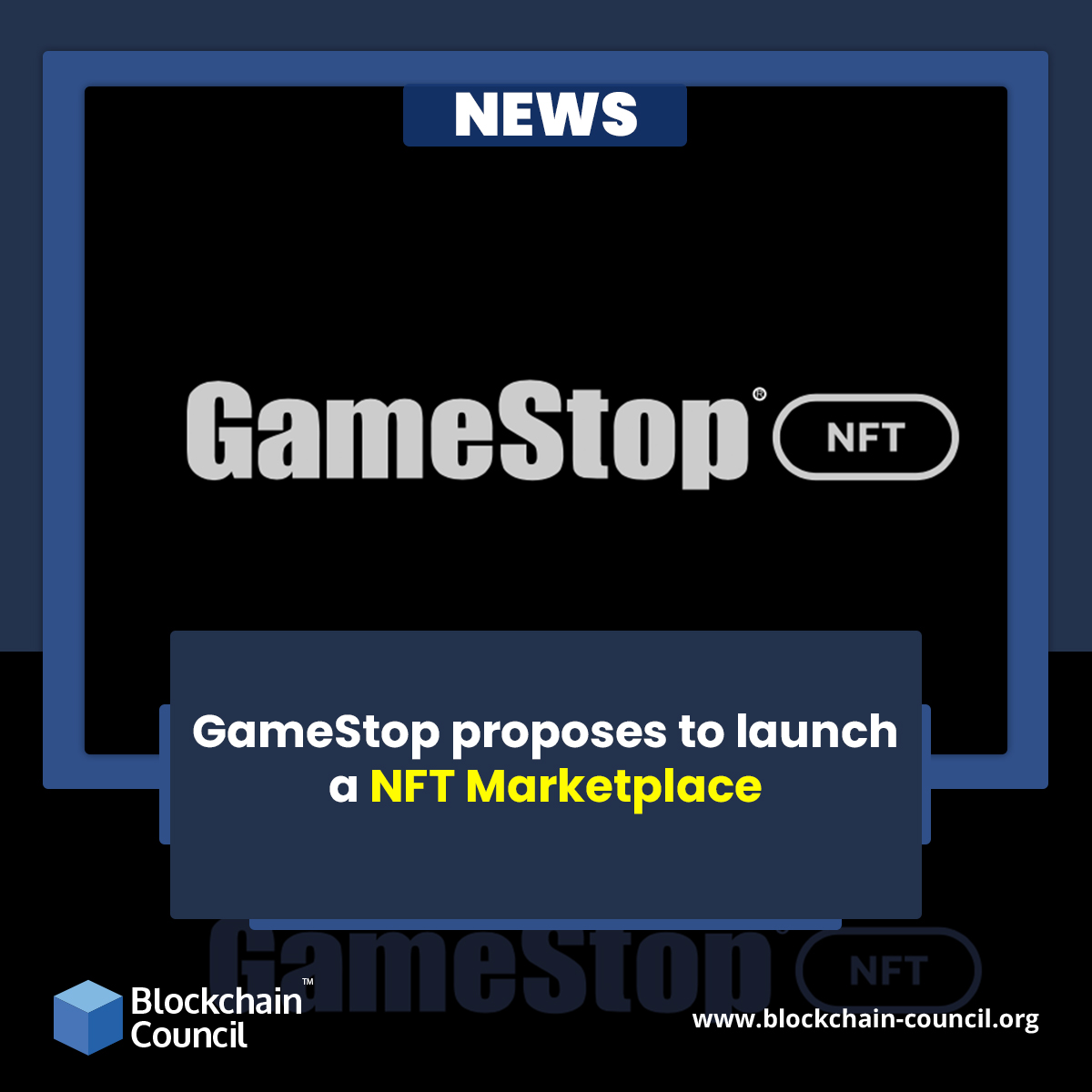 Working as a top-tier video game and gaming merchandise retailer from the United States, GameStop Corp has locked a deal with NFT firm, Immutable X Pty Ltd. to launch a NFT marketplace for users. The strategic partnership is aimed to help the participating entities in exploiting the potential of the fast-growing NFT cluster with the new NFT ecosystem. In order to support the joint vision, both the involved parties have created a fund worth $100 million that will help them to kickstart their initial expedition into the decentralized digital collectibles sector.   

As part of the pact, Immutable X will work as the layer-2 partner for GameStop's forthcoming NFT marketplace project. The project is likely to go on floors later this year. Immutable X will pump in nearly $150 million in IMX tokens to the GameStop cluster after the fulfilment of certain pre-determined goals. The developers planning to become content creators on the aforesaid NFT ecosystem of GameStop can apply on the official website of the firm.
Anyone including gaming studios, Web3, and Metaverse developers can reach out to the website for becoming a developer on the NFT marketplace. The growth in NFTs has paved way for innovative partnerships between firms aimed towards the launch of dedicated trading platforms and innovative projects. The details about the deal along with other important data will be disclosed by the teams in Form 8-K with the US Securities and Exchange Commission (SEC).
Interestingly, GameStop is actively showing interest in blockchain technology and Non-Fungible Tokens and is taking the necessary steps to start its venture in the sector. Recently, it launched a new unit fully-dedicated to cryptocurrency partnerships and collaborations. The company hired 20 people for its new divisional unit. It initiated the development of an online channel for video game NFT trading that includes products such as outfits and weapons for the virtual reality space. During the start of 2021, the shares of GameStop gained momentum as people started investing in them crazily. The investors were inspired by a Reddit group named WallStreetBets. On January 28, 2021, the stock reached $483, an all-time high figure. The company aspires to link traditional e-commerce trading with the new-gen blockchain technology for unveiling new opportunities for the industry.