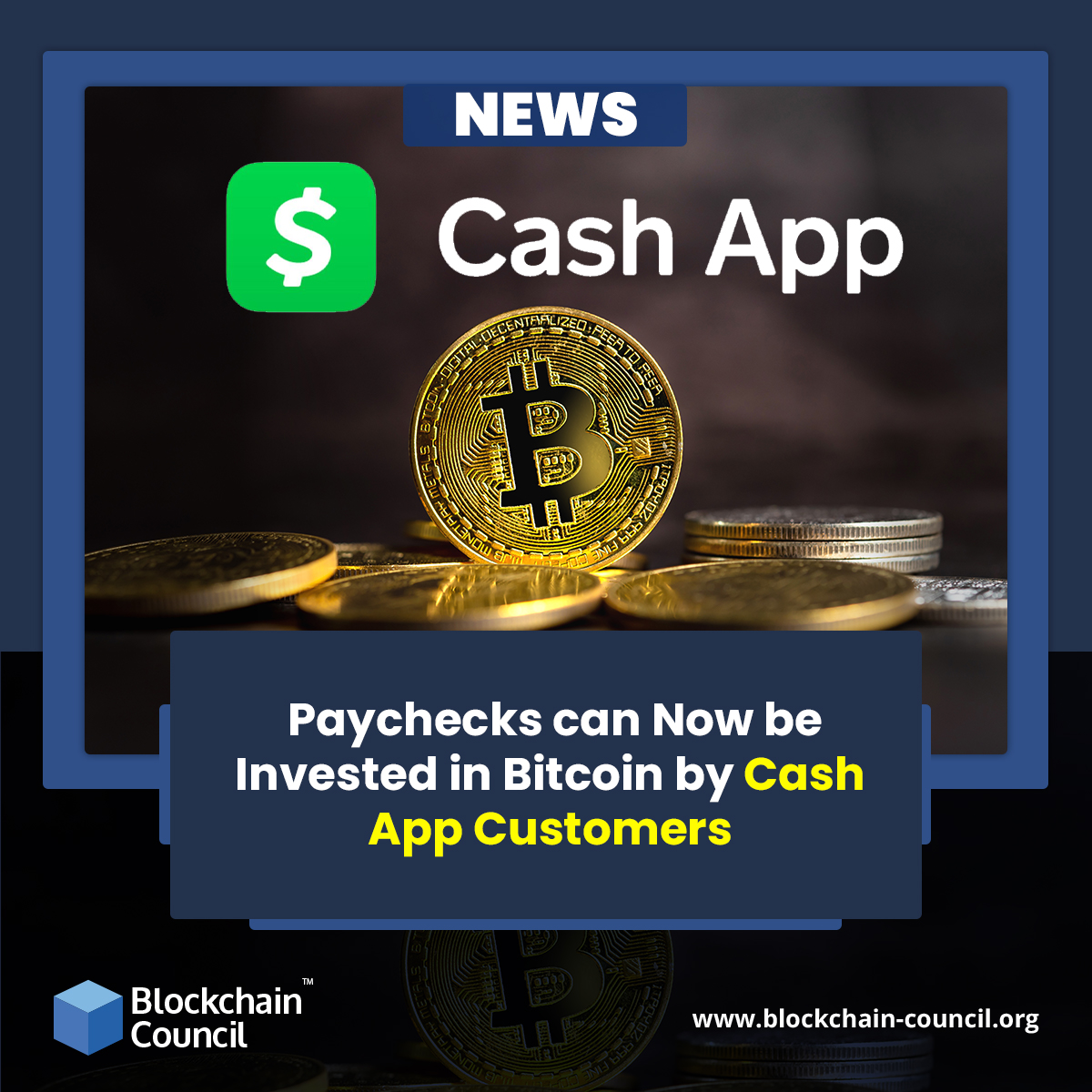 In the event of the Bitcoin 2022 conference in Miami on Thursday (07-04-2022), Cash App introduced additional functionality for US subscribers. The revelation is very much about allowing the subscribers to invest a proportion of their direct deposit revenues in Bitcoin automatically (BTC). The panel included athletes Serena Williams, Odell Beckham Jr., and Aaron Rodgers was held during the conference.

Miles Suter, the Bitcoin product lead at Cash App, revealed that any proportion of their direct deposits, from 1% to 100%, may be directly converted to Bitcoin and changed at any moment. One of the features includes the ability to round up any Cash App Banking activities made on a Visa debit card linked to a Cash App balance to the closest dollar and convert the change into BTC.
Cash App just reported that it is now interoperable with the Bitcoin Lightning Network for BTC transactions. Users of the US Cash App will be capable of conducting speedier BTC exchanges at conventional companies as a result of this. Lightning Labs, the company behind the Lightning Network, said this week that it has garnered $70 million in a Series B fundraising round to help accelerate and bring down the cost of Bitcoin and stablecoin operations.
Tennis champ Serena Williams, NFL Professional football players Odell Beckham Jr. and Aaron Rodgers, and Suter all brought it down to talk on Bitcoin after the announcement on the main stage of the Bitcoin conference. Rodgers and Beckham Jr. were two among a growing number of players who collaborated with Cash App last year and decided to earn a percentage of their pay in Bitcoin.
Williams, who established Serena Ventures, a revolutionary investing business, revealed on live that she is collaborating with Cash App to promote Bitcoin adoption. She claimed she's been investing in Bitcoin for nine years. She also exclaimed that there is "so much more has to be done" in terms of Web3 literacy to "extend access and chance to invest."
If you want to keep up with the trends of blockchain industry, join our communities on Discord, Reddit and Telegram.