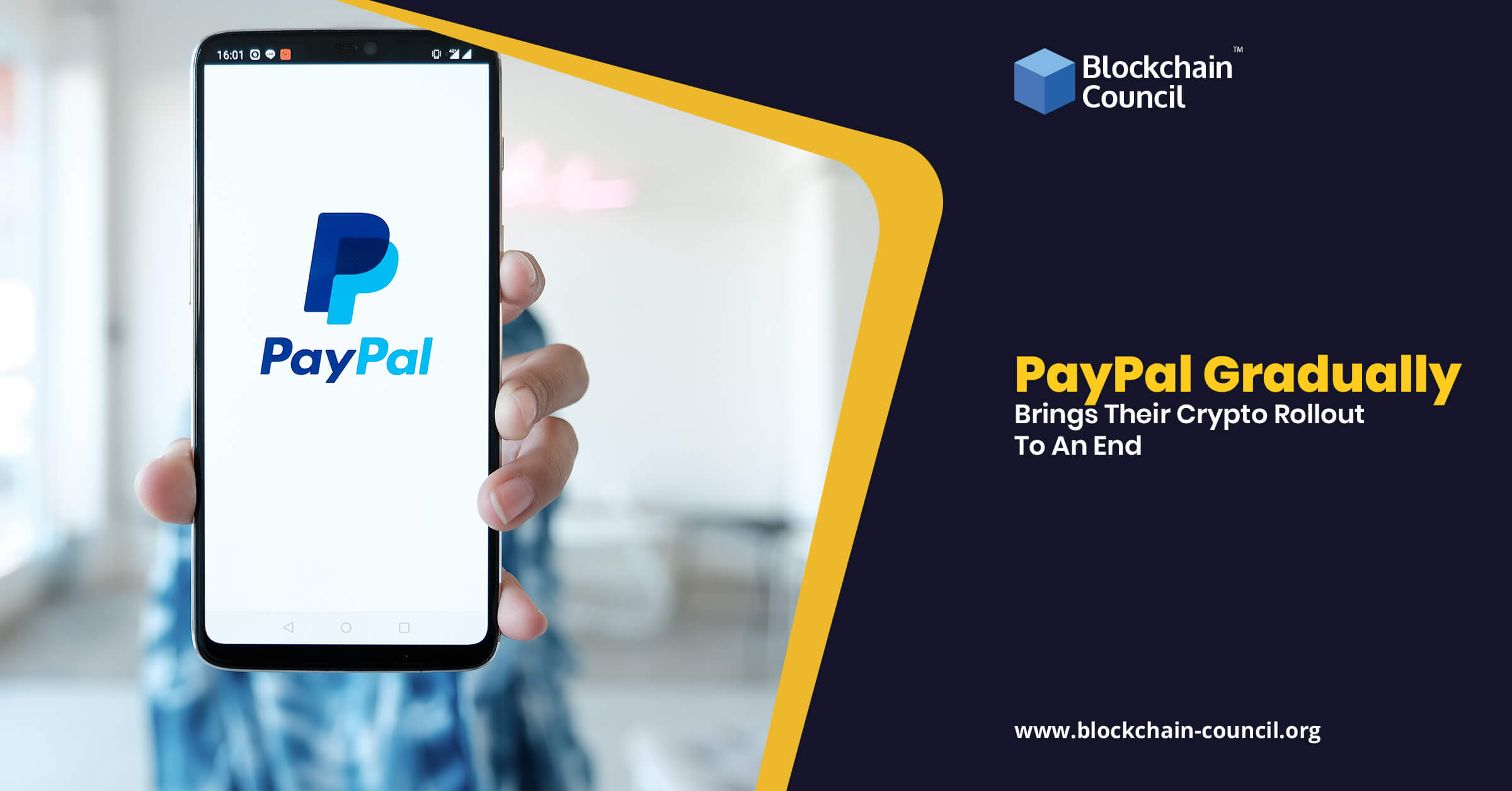 For quite some time now, the global giant of payment processor PayPal has been expressing its interest in entering the cryptocurrency trading ecosystem. However, after maintaining its silence on this issue, the company has finally opened up about it.

PayPal has announced that they are willing to open up their services related to cryptocurrencies, even though the services will be available far from the North American limits and will only be limited to the United Kingdom for now. According to the company, in this way, the adoption rates of crypto will be equally effective in both countries simultaneously. They also announced that the users in the United Kingdom will now be able to purchase all the four different types of tokens that the company is supporting on their platform.
After presenting this report, the company announced that they are actually willing to expand their operations around crypto by launching a fluid as well as an educational system for their loyal supporters and users. They also mentioned that in order for them to perform at their best, they also need to be subjected to the rules regarding regulations in Europe. 
Purchase of cryptocurrencies in the US platform
After the PayPal executive arrived in the United Kingdom, he made it clear that PayPal would enable users to purchase cryptocurrencies at many affordable rates across their platform. They also announced that they would comply wholeheartedly with the regulator policies in the United Kingdom, but at the same moment, they will not be subject to the protection policies for the investors. 
What this implies is that if the users somehow get scammed while conducting trading activities with cryptocurrencies, they will not be liable to support the national financial system. But however, this would eventually be expected because the regulators would eventually disagree with the whole trading business with crypto.
The company has also made it quite clear that even though the position of PayPal on crypto affairs in the UK is still somewhat unclear, the ambiguity will eventually wear off as the months go by, and things will become much more clearer. For now, it is quite obvious that since the company has mentioned only crypto trading, it is a part of their expansion strategy. 
The predictions are quite strong that the cryptocurrency market could be reaching historic heights during the end of this year, reminiscent of the bullish trend it had followed during the month of May. According to the company and many other experts around the world, this may be an extremely opportune moment for making investments in the crypto market because there are speculations that new historic values are to be reached soon enough.