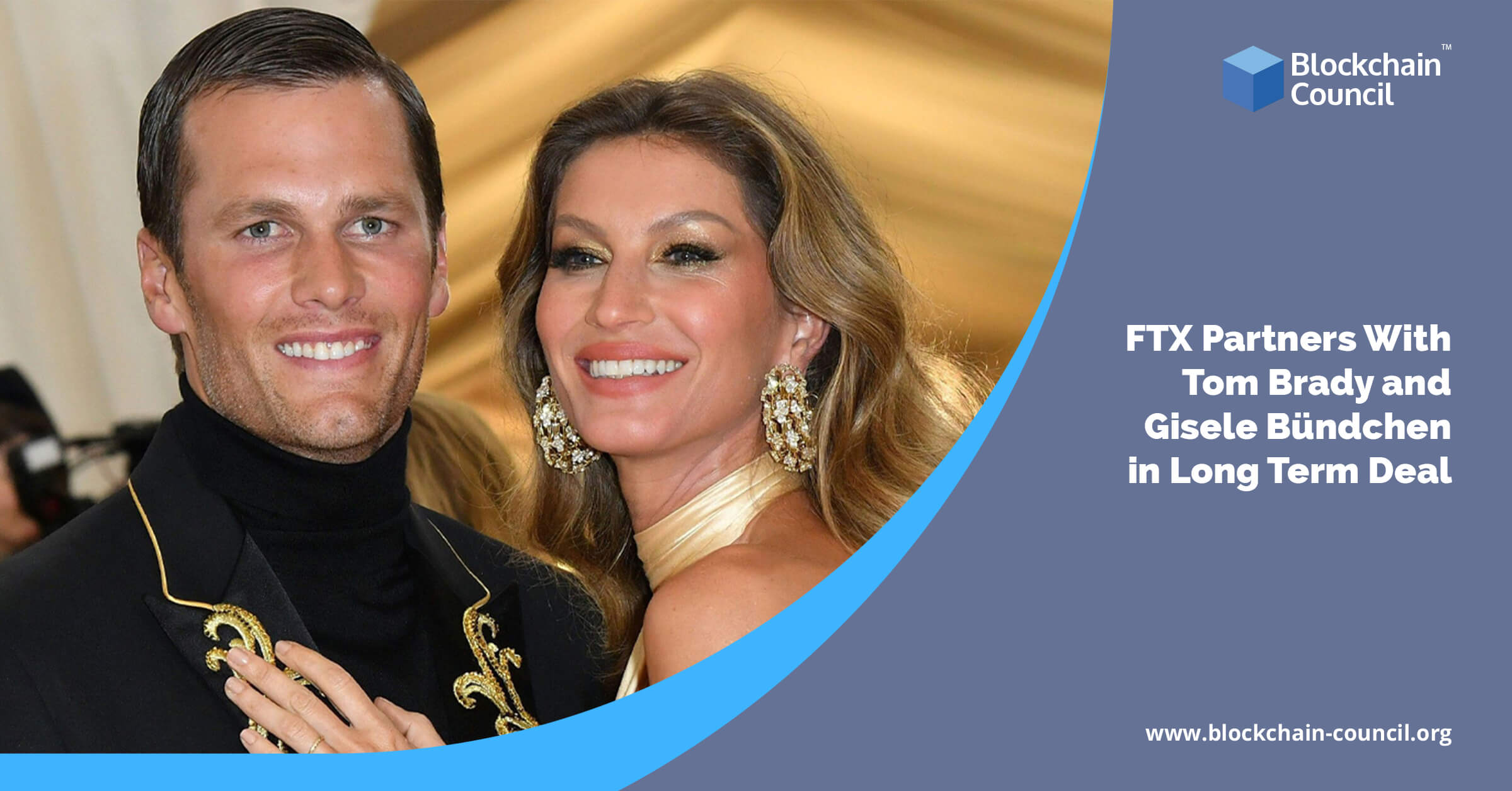 On Tuesday, 29th June, the widespread news of two well-known celebrities to join FTX (a crypto firm) has created excitement among the fans and crypto holders. 

Big names: Gisele Bundchen and Tom Brady, a celebrity couple, have taken a  stake in the well-established crypto firm "FTX " in a long-term coalition. The pair are being introduced to the most up-to-date universe of digital assets. Both Bundchen, an incredibly famous supermodel, and Brady, a prominent American football player, will fill in as FTX's ambassadors.
FTX's founder and chief executive officer, 
Sam Bankman-Fried said in a phone interview that Gisele and Tom are legends, and they have achieved the heights of success in their respective fields. He continued, When it comes to what our firm represents, we like to be known as the most promising product that is out there in the world.
On account of the release, Bundchen will also be taking the position of environmental and social initiatives adviser of FTX. However, the cryptocurrency exchange refused to reveal their capital stake, but it was confirmed that both would receive an anonymous amount and category of crypto.
Celebrity couple's involvement in the crypto world
The crypto firm FTX, with a robust in-charge of 29-year-old Bankman-Fried, has grown to be the biggest crypto exchange firm in the world. Bankman-Fried said he has talked to other big names as well in the past about potential coalitions; however, When it comes to Bundchen and Brady, they were both indeed into the partnership and were excited about their involvement.
The couple's ambassadorship shows up as FTX is planning to raise 1 billion dollars in a fresh funding round that could boost its value to 20 billion dollars. However, prime investors have not been named yet, and the conditions of the funding round may change until it's confirmed. An FTX delegate refused to state anything on the funding round.
Brady has been a supporter of cryptocurrencies. In May, he surprisingly added to Bitcoin's support when he put a picture of himself with laser eyes ( the remark signifies support for the industry) as his Twitter profile picture.
In a conference with Bankman-Fried earlier this year, Brady also confirmed that he, with his teammates and coaches, had been discussing cryptocurrencies and their changing rates almost every day. 
On Monday, in reference to Bitcoin's value drop over the previous month, the quarterback for the Tampa Bay Buccaneers tweeted to inquire as to whether anybody had any thoughts as the laser eyes "DIDN'T WORK." The next day, he posted a video with the caption " I hear we are headed to the moon?" Where he throws a bitcoin directing toward the moon and it plainly bounced off with a big slam.
Conclusion
In the meantime, FTX has also been bringing in coalitions in other places in the realm of sports. Recently, It has agreed with Major League Baseball and has given the Miami Heat's National Basketball Association arena its new name as FTX Arena.