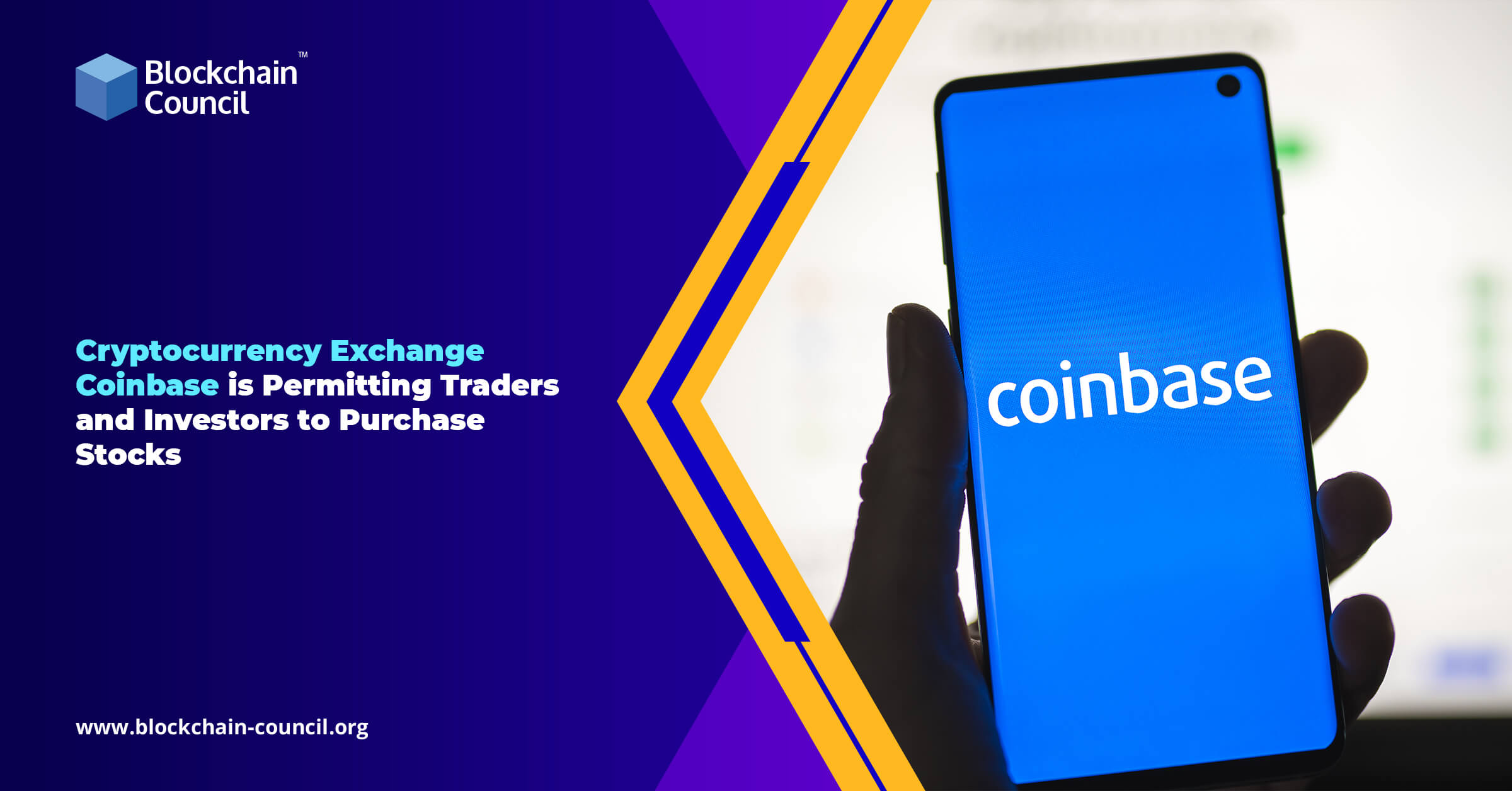 According to the latest announcement, Coinbase, an American cryptocurrency exchange platform, is all set to go live within two weeks, allowing investors and traders to purchase stocks in the trading platform. 

An official announcement states that Coinbase's stock will begin trading on the Nasdaq Global Select Market under the ticker symbol COIN on April 14, 2021.
Founded in 2012, Coinbase is a leading U.S.-based cryptocurrency exchange that operates remote-first without an official physical headquarters. It has a strong presence in the cryptocurrency market. The company aims to build the crypto economy to establish a transparent financial system enabled by cryptocurrency assets.
Initially, last year in December 2020, a leading crypto exchange platform announced that it is going public. Brian Armstrong expressed concerns about Bitcoin trading at that time, and despite that, Armstrong appears confident that whatever bitcoin is incurring, it is likely the start of something big.
After deciding to go live, the crypto exchange filed Form S-1 with the Securities and Exchange Commission (SEC). As things are now going in the right direction, one can only conclude that the exchange passed the financial agency's approval procedure, which is applied to all firms requesting public trade options.
As a part of this announcement, Armstrong commented that we are committed to bringing the potential of crypto to everyone. He further stated that we would continue to strive to provide customers with the highest levels of security, trust, and transparency during times of intense demand. 
The Period of Extreme Demand Has Truly Arrived, Says Armstrong
In December 2020, when Armstrong announced that Coinbase plans to go public, he noted that all have to believe that we are still in the initial stages and that there's a lot more to come. Now, as Bitcoin is trading for more than $59,000 per unit, it seems like Armstrong's statement has truly arrived. 
Many major companies, including Tesla, Mastercard, Bank of New York Mellon Corp., Visa, and others, are showing interest in crypto space and allowing crypto payments for goods and services. Tesla announced that people can now buy a Tesla with bitcoin in the U.S. Similarly, Bank of New York Mellon Corp., according to the announcements, is also investing in a cryptocurrency startup named Fireblocks to embrace digital assets. Visa, a major credit card provider, also announced that it is collaborating with cryptocurrency exchange platform and card issuer Crypto.com to facilitate a crypto settlement system for fiat transactions. 
To get instant updates about Blockchain Technology and to learn more about online Blockchain Certifications, check out Blockchain Council.