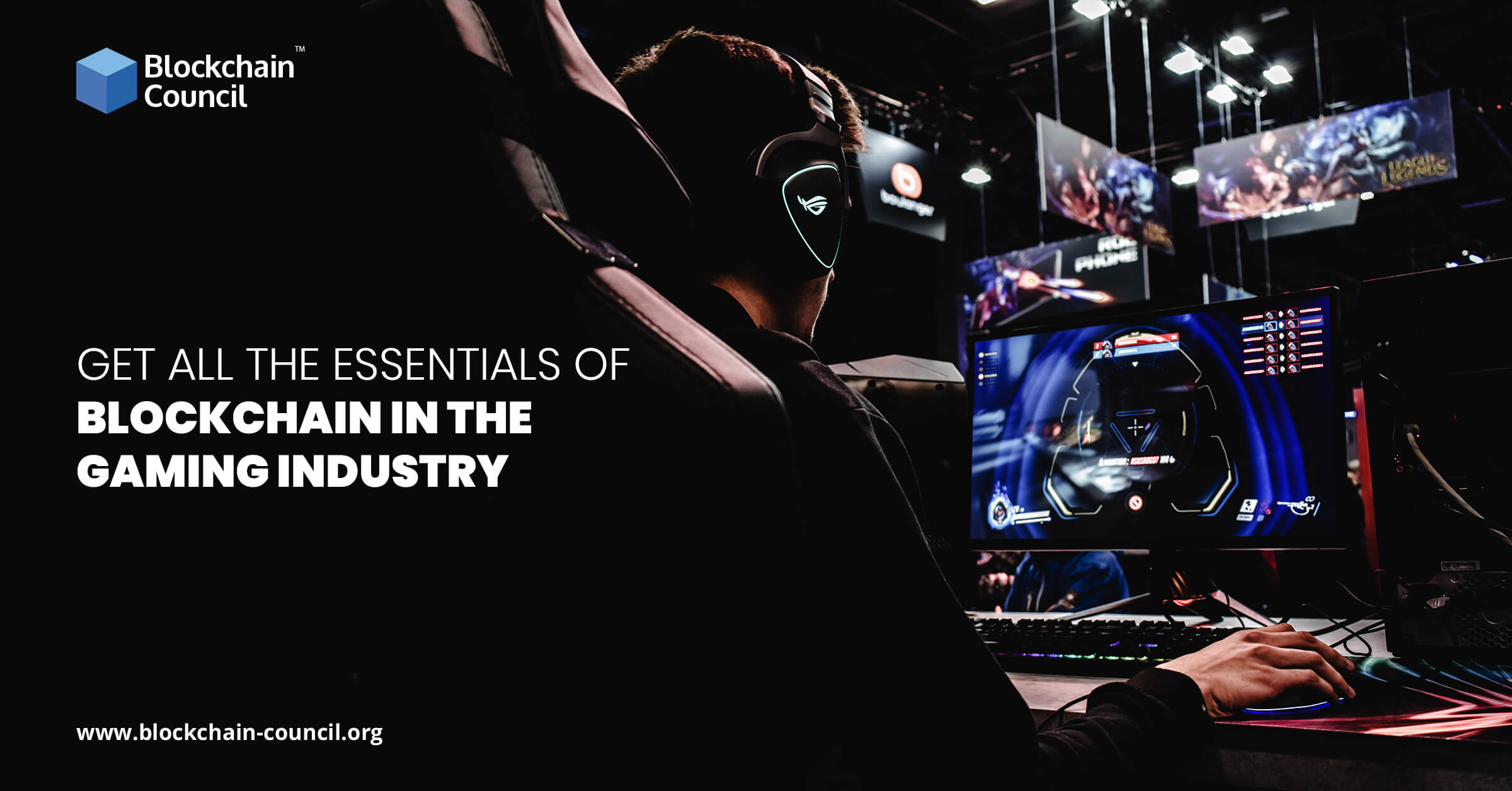 Have you ever thought about how Blockchain works in the video games industry? What are the essentials that you need to know as a crypto and game enthusiast? Since numerous software app developers are focusing on creating video games for consoles, smartphones, PCs, and tablets include particular specialisms and tools that are used daily. 

It's no surprise that some game developers, who'll be specialists in graphics, will concentrate on the aspects of rendering and the game engine itself. However, the video game developer family just increased itself and it has a lot to do with blockchain technology.  
But, first of all, let's get to know what the term "blockchain" really means, shall we?
Blockchain – term explained
As you might know, blockchain represents an incorruptible, or immutable distributed method for creating financial transaction data, digital ledger, or some other valuable resource. In short words, blockchain for games is yet to be widely discussed. 
Until today, the main focus was on how it underpins cryptocurrencies, like Bitcoin. The transaction that is known to be inherently robust and being able to operate a huge-scale database has significantly huge implications. 
Therefore, the main question is "How will it work with the video game industry"? Many gamers, who buy a steam gift card and enjoy gaming, are increasingly interested in finding out what the blockchain has to do with the gaming industry.
Games and blockchain industry
Blockchain video games are known to represent any kind of video game that uses any kind of blockchain or cryptographic technology. As a genre, blockchain video games are comprised of loosely skinned software designed to make players get into the cryptocurrency market. 
"Games are a perfect vehicle for blockchain and gaming is one of the areas where blockchain makes sense, where digital ownership makes sense, where NFT's makes sense,"  says Toto. 
Blockchain gaming makes a possible situation where you might sell your XP to a new player of a game you've finished in the past, or offloading your excess inventory, for example in Syrim to get real-world money.
The role of blockchain in the game industry
It's important to note that there are numerous ways that blockchain can be applied in the video game industry. Its use as a payment mechanism for buying games. Cryptocurrencies are gaining enough traction to gain enough traction with what we normally shop with it. 
Also, the technology of bitcoin transactions could serve to manage and create in-game cryptocurrency accounts. Once a player manages to win some levels, rounds, stages, or even competitions, they are rewarded with gems, coins, and numerous other shiny collectibles. 
These particular collectibles are known to signify a player's "level of worth" in any type of given game. Therefore, blockchain might be used to manage this, so-called, "backbone function". 
What about Blockchain as a game?
Some applications of blockchain as a certain game also exist. For example, in 2017, one blockchain-based video game where players buy, breed, collect and then sell numerous types of virtual cats was released.
It's considered to be perhaps the first app of blockchain which purpose was only fun. However, there are certain comments from experts that state that's "unlikely" that blockchain will ever become a special subset of games. 
They think that, realistically, it will be used to augment existing games. The way it might be done is that the end-user wouldn't even know he's using blockchain technology. 
Conclusion
It's essential to understand that gaming needs to be more open-source. And if we take into account its principles of decentralization and openness, the blockchain ethos fits perfectly. Application-specific blockchains are extremely necessary to create a very successful connection between gaming and blockchain.
Also, individual games must have different economic incentives. Basin a single game on just one blockchain is, perhaps, the only way to be assured that we can address the current gap.