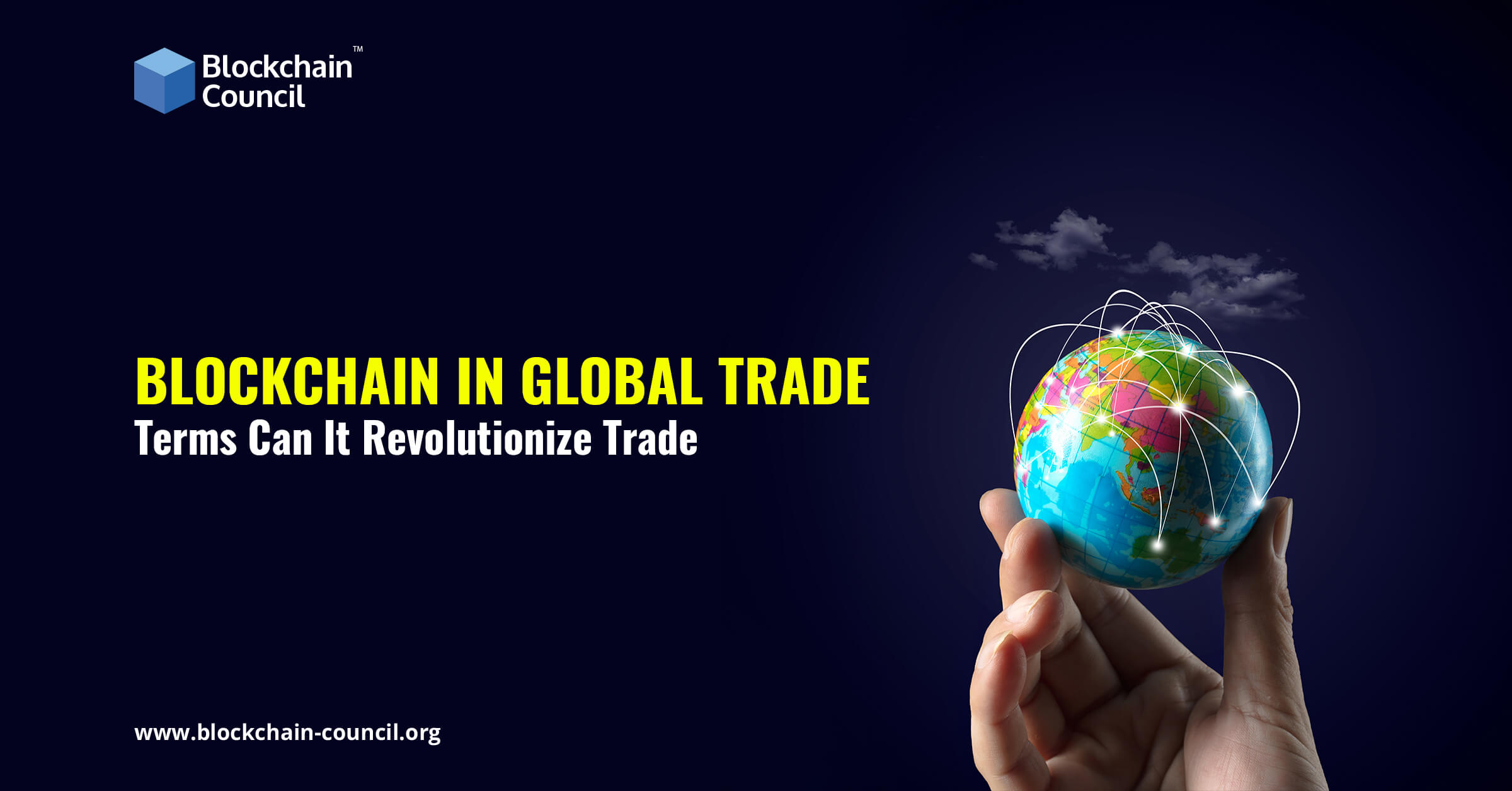 Human intention to look for solutions that will facilitate life and improve it most efficiently is one of every person's priorities. No matter what exact aspect of life is to be. What matters is the fast and thoughtful way to operate and trusted actions to stick to. These two components are quite tricky to reach, especially when it comes to trust. Being involved in a serious business, humans can sometimes make mistakes due to various factors that depend on themselves (the decision they take for accomplishing some actions) or unpredictable outer impact. The absence of versatile knowledge about partners and an entire business the person owns might lead to destructive solutions and further actions.

In order to gain some sort of trust in a business performance like trading, the use of state-of-the-art technologies is considered the best option to leverage. The algorithm integrated into the trading systems includes clear codes and key elements that cooperate without confusion and breaking. As the particular process is programmed, it follows straight requests and precise implementation.
In trading, it is essential to receive relevant information about the current movements in the market and what valuable investments there are to choose from. Without present high-tech, a trader or investor wouldn't be able to handle this task in a short period. It would be time-consuming and tiresome. But the IT solutions have revolutionized the trading industry by offering various helpful products and services that have significantly impacted many businesses in the trading area and beyond it. For example, an opportunity of MetaTrader5 download empowers traders to improve their investment and trading performance and gain a decent profit.
The technologies keep on advancing and enhancing as they help perfect processes to achieve high objectives. Blockchain is a result of such fast-growing high-tech developments. The concept of blockchain use is deeper than Bitcoin. It is highly appreciated by experienced traders but still difficult to comprehend for others. So what is blockchain, and how does it work? Does it provide special features for blockchain trading? Is it robust and secure to work with? This is the main message we'd like to specify and reveal for those interested in novelties in trading.
What Is Blockchain? How It Works
The concept of blockchain is quite simple, not like it is supposed or comprehended by the majority. Its function is determined literally in words "block" and "chain" explained further. It is a decentralized, distributed "ledger" of digital transactions. All the transactions are stored in a permanent and unchanging way, that is block, with the help of cryptographic techniques.
When carrying out a trade with a counterpart, there is no third person in between using blockchain technology. It relies on a peer-to-peer network, unlike a traditional database. So, no single party can control it. For this reason, blockchain is called a "trust machine" by many economists who found it beneficial and trustworthy in use. The counterparts can access the "ledger" at any time and check it at any moment.
What makes blockchain so demanded and appealing is its transparency in every immediate transaction done. It is so due to the time-stamped transactions and their capacity to remain unchangeable in the blockchain. This technology allows products and transactions to be traced easily, which means they are chained.
Like any other system, blockchain has some categories and can be classified as:
public (there is no specific entity managing the platform);
private (controlled by a single entity);
driven by a synergy of companies;
permissionless (open to everyone — the Bitcoin platform);
permissioned (contains restrictions on who can read and/or write on the blockchain).
Thus, blockchain as a distributed ledger technology (DLT) represents a secure system of transactions that is delving into trading on the international level.
Specific Features For Popular Trading Countries
Blockchain technology is of great importance as businesses worldwide deal with precious and valuable items when it comes to trading. We found many cases when companies benefit from DLT to enhance their business performance and reduce costs. For example, the World Bank Group has already investigated the impact of blockchain and launched various labs and projects based on this technology. It has brought positive outcomes in developing countries. That's why it has raised global interest in the trading sector as well.
Why is it so demanded by popular trading countries? The answer is hidden in specific features blockchain possesses. They are as follows:
transparency and traceability of immediate transactions;
hassle-free access to relevant information to all counterparts;
a highly secured working network that can prevent fraud;
immutable data storage that saves data even from node disaster;
automated processes at all levels that lead to enhancing efficiency;
removing the risk of double-spending (relating to numerous copies of the same documents).
Owing to all features mentioned above, blockchain has become a potential tool in international trade to solve the issues with document and financial flows. It helps digitize trade and overcome the challenges of our reality. Blockchain has specifically become helpful in such processes in the international trade like:
commercial transaction (export/import: invoice, order, offer, etc.);
trade financing (banks: letter of credit, bills of exchange, etc.);
transport (logistics: insurance policy, bills of lading, etc.);
official control measures (customs, ministries: licenses, certificates, etc.).
Furthermore, it facilitates the collaboration of counterparts and enhances the business performance with transparent, secure, and automated operation.
Cases When Market Was Revolutionized
Like any other area, the market has been changed and continues transforming alongside the changes in the world. Mostly it happens in the context of consumers' needs and requests and other global factors. The significant changes are specifically connected to the growth of IT that involves the implementation of artificial intelligence (AI), machine learning (ML), mobility, big data, and IoT (Internet of Things). These four major impacts drive the global digital transformation in the market.
Accordingly, by engaging new technological approaches, standard strategies should be overlooked and adapted to new requirements in order to make the business flow more autonomous in every area, including the market. What drives the market growth and development is the performance of the top three trends called market drivers. They are categorized in:
economic drivers (being under company's control, disclose the business growth and performance through calculation and measurement tools);
societal drivers (conditions that affect the processes of organizational change);
technology drivers (digital insights in tailoring modern and efficient operating models).
The last position in the list has become a powerful driver to facilitate trading itself and made the market revolutionize and globalize, keeping pace with time. Thus, when trading in 2021, one gets a complete package of opportunities to provide intelligent, sustainable, and integrated trading.
In addition, hundreds of not thousands of cases confirm the necessity to shift market strategy to promote products and services. For example, the advent of trading software compatible with any operating system in mobile gadgets has enhanced participants' financial and investment performance. It offers practical technical tools inevitable in trading. Some of them are fundamental and analytical analyses.
The breakthrough of Bitcoin has influenced the market as well and changed the payment strategy in the financial world and other areas. Many financial technologies, Forex trading, interactive brokers, and blockchain were launched and successfully implemented. The last has been progressing and allows to avoid third-party trading with transparent trust. Trade organizations such as the Dubai Chamber of Commerce and Industry have also launched an initiative to take advantage of blockchain technology to address global trade issues such as high costs and lack of transparency and security. Deloitte has helped an Indian private bank improve some processes by developing blockchain technology (based on the Ethernet platform) in order to reduce the processing time.
Specifically, in the context of the global coronavirus pandemic, many businesses were obliged to stop their activities. Some had to change their marketing plan drastically and trading strategy to stay on board and move forward. Others had failed and joined other companies to survive. It was a real disaster for the global economy and business area at large. But we should look positively and accept it as a blessing in disguise. In the worst time of its existence, the world could finally estimate the usefulness of current innovative technologies like trading platforms and blockchain. Thus, the pandemic was a starting point of the powerful digitalization and globalization explosion in every business sphere.
Nowadays, blockchain technology is being implemented in developing countries and gradually expanding in others. Therefore, it offers valuable opportunities to restructure the trading system within the entity and provides a secure and transparent environment to carry out multiple transactions.