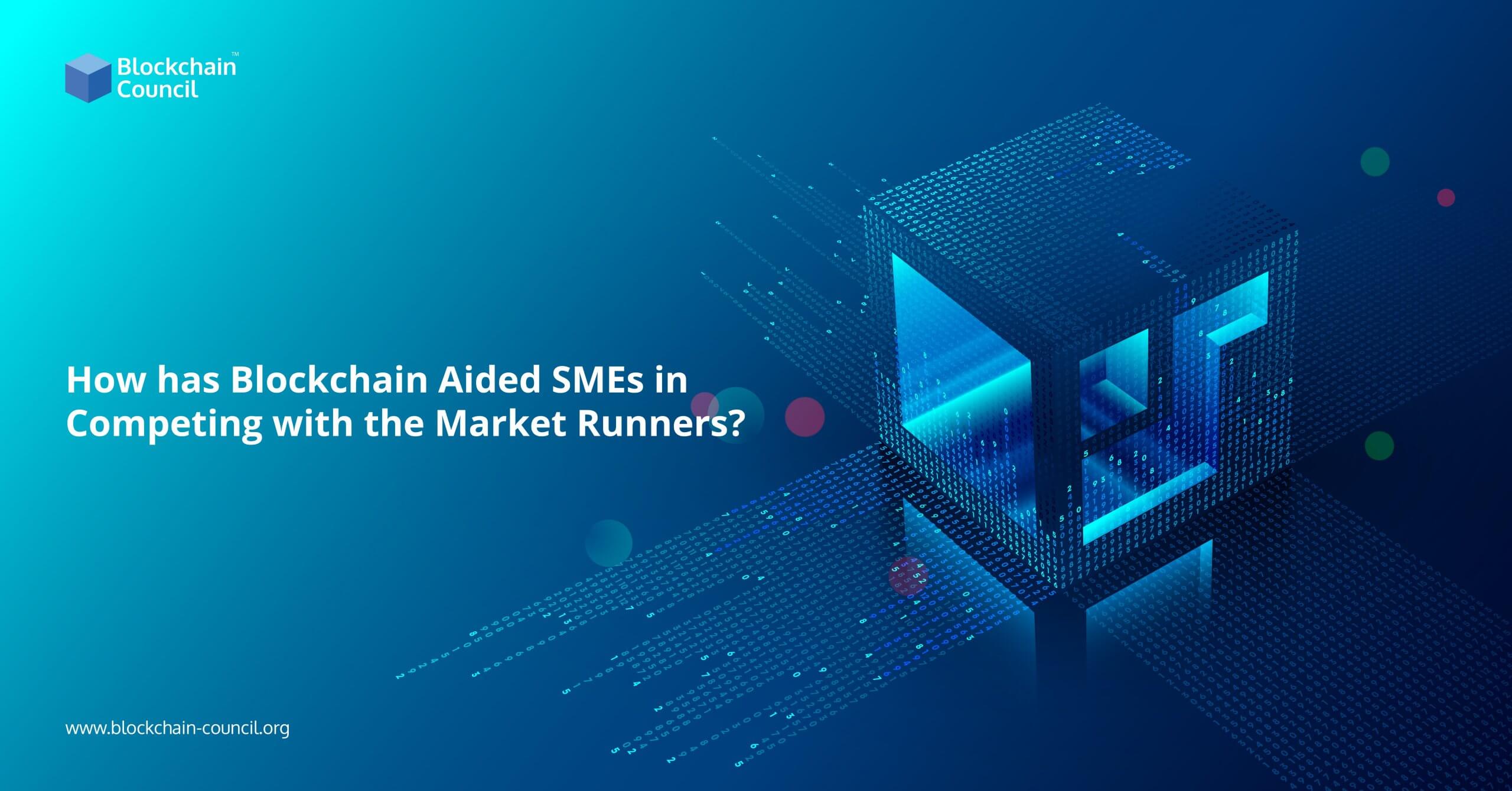 What comes to your mind when you hear the word Blockchain? Cryptocurrency! Isn't that what it's all about? However, it has come a long way since its inception in 2008 as a public transaction ledger for Bitcoin, relying on Distributed Ledger Technology (DLT). Designed to facilitate bitcoin exchanges, it has since evolved into one of the world's fastest growing and most extensively known technologies, with the potential to revolutionise our economy and society in ways not seen since the internet's advent. With so many powerful advantages, both large and small businesses are clamoring to use this cutting-edge technology to attain a combative advantage. But then what is Blockchain, how does it affect your business, and is it too good to be true small businesses? 

A firm is a worthwhile investment when successful techniques are used to achieve concrete outcomes. Firms, tiny businesses frequently look for more efficient ways to serve their clients and provide better services. Blockchain is a technology that these businesses may use to generate financing and improve their customer service. Small businesses are looking for more reliable and advanced methods to serve their clients. Blockchain can help them raise funds and execute relevant transactions. There is a widespread notion that " blockchain technology may not be beneficial for small firms; it can only be used for advancement by large businesses." However, this is not true, and small firms can use blockchain technology to conduct online and digital-only transactions.
Getting back to the basics
The to and fro of payments to anyone in the world is perhaps the most well-known application of Blockchain. But, on the other hand, Blockchain offers a much broader range of applications, and the advantages for small businesses go far beyond providing a secure payment platform.
Due to the Blockchain, businesses in every sector seek new problem-solving opportunities and build new business models.
Technically, Blockchain is a distributed database designed to enable transactions and maintain track of assets. However, the easiest way to visualize this is to imagine a gigantic, virtual spreadsheet that is duplicated over several nodes or computers linked to form a chain. An addition of each copy in the chain when you add to the spreadsheet, makes it nearly impossible to tamper with.
Smart Contracts
Cash flow is one of the most common issues small and medium-sized enterprises face. According to a recent study conducted by We. pay, it has been estimated that more than 40% of firms witnessed liquidity challenges in the year 2020.
Smart contracts, which its name implies, automate and enforce contracts between customers and suppliers. This is probably one of the ways the blockchain addresses such issues. Consider a smart contract as a self-executing, programmed agreement that ensures specific results if certain circumstances are met.
For firms, this may be a huge help. Creating frictionless and efficient transaction procedures allows invoice payments completion more promptly and without pursuing payments.
Power of Cloud Storage
Individuals and organizations might spend more than $12 billion on cloud storage every year. If small enterprises use Blockchain, they can bring this under control. The blockchain storage application allows users to safely and securely store their data. The problem of data security and overspending can be handled in this way, even though it comes at a low cost. 
Currency Exchange
Blockchain technology is well-known for its applications and platforms that facilitate money transfers and payments. Small firms can use blockchain technology to trade payments securely to their remote employees anywhere around the globe without experiencing any stress or incurring additional expenditures. Because irrelevant intermediaries, which are infamous for slowing down payment exchange for small firms and incurring additional charges like excessive transactional fees, do not exist. 
The advantage of cryptocurrency's free exchange flow is a distinct feature that SMEs can take advantage of, especially in a competitive industry. In addition, payments are irrevocable, which is another exciting feature. When a customer seeks a refund, this prohibits traditional financial institutions from issuing a chargeback. 
Management of Supply Chain
SMEs deploy Blockchain for its potential to build innovative and more reliable supply chains. A single company is not much efficient in handling the manufacturing of all its products. Therefore, a blockchain-supported supply chain helps to maintain efficiency and reliability by tracking the movement of products from the source to the destination. In addition, Blockchain ensures the system's transparency and real-time monitoring. 
This methodology reduces the risks of threats and fraud. It also enhances inventory management which was a conventionally sophisticated and tedious task, especially for small businesses. 
Marketing
By offering people with a small reward in bitcoin, a small business can increase its brand and product awareness. This strategy in the blockchain industry is often referred to as a bounty campaign. But, how does it work?
Blockchain-based tokens are issued by an organization where each token usually has some practical value. These tokens will allow the consumers to purchase products and services from the organizations in the future. The firm then launches premium programs on a niche forum or network. Hence, the interested customers might participate in the premium campaign and be compensated with the company's tokens for completing the basic online chores. 
Raising Capital
The use of Initial Token Offers (ITOs) on the Blockchain is an effective way to raise cash differently. ITOs are digital tokens that can be used instead of traditional banking methods, private equity firms, ledger, and crowdfunding. These tokens are frequently traded and freely exchanged. 
Investors can purchase token offerings from corporations and receive new blockchain-based tokens in return, like a stake in the company's project or a service or product that the company provides. The tokens are bought, traded, and sold in market areas using demand and supply principles. It has proven to be a new way of establishing trust and being a new way of raising finance. The value of Blockchain and Bitcoin in terms of privacy and security is significant. In addition, customers are more likely to associate themselves with companies that use blockchain technology. 
Because of the Tokpie exchange data, IEO (Initial Exchange Offering) is no longer a viable method of capital raising. As a result, many small firms and stratus are increasingly embracing the Fair Token Launch approach instead of IEO. It occurs when a corporation issues blockchain-based tokens, sells a portion of them, and gives the rest away for free in exchange for a productive approach and participation. 
Security and Decentralization
Another benefit of Blockchain is the high-end security it provides. Blockchain applications are fundamentally decentralized, which means that data is distributed in parallel to multiple computers worldwide. Furthermore, because each transaction is linked to the one before it, it cannot be modified or erased by a cyber-attack.
It is estimated that cybercrime costing small businesses in the UK amounted to £13.6 billion in 2018. Apart from this, four out of every five firms in Europe reported at least one cybersecurity issue the previous year, and the announcement of such threats couldn't come at a better time. 
Networking and IoT
The rise has been fueled by the IoT (Internet of Things) networking sector, particularly among tech firms. As a result, Blockchain companies have begun to join the IoT market. Even some companies have set their foot in the field of blockchain education as well by offering Blockchain certification and Blockchain degree courses. Blockchain enables smart devices to operate independently in a range of IoT transactions. 
Exchange of Cryptocurrencies
A cryptocurrency exchange is a platform that enables clients to trade cryptocurrencies or digital currencies. It also entails traders exchanging Fiat for cryptocurrency. It is also a way for small firms to expand their operations to take advantage of a blockchain platform. 
When, if not today?
Last year, HSBC UK backed the first transaction on We trade, a blockchain-based supply chain finance platform. The transaction was between Beeswift Limited and its corporate buyer in the Netherlands. Beeswift was able to execute its trade finance transaction in one day as opposed to the typical 40-45 days. In addition, it was the first transaction in which two purchasers used the system from beginning to end. Including the capacity to draft invoices, agree on trade terms, offer an online letter of credit, sometimes known as a bank payment undertaking (BPU), and receive funding.
Payment transparency, supply chain concerns, cybercrime, and a lack of vital information to do business efficiently are just a few of the challenges that Blockchain can solve for organizations. 
On the other hand, businesses need to be cautious. Blockchain and its potential benefits have received a lot of attention, but applications and restrictions are still in the embryonic stage like any new technology, blockchain development, and its benefits. Therefore, businesses must consider whether Blockchain is genuinely the answer to their problems. 
To begin with, you must have a peer network to use Blockchain; otherwise, it will become obsolete. For example, in a supply chain, each component provider for a particular product must be included in the chain for the firm that assembles and advertises the final product. 
The operational expenses such as the cost of data midpoint, power, and servers that need to be upgraded timely may be an entry barrier for many firms. While Blockchain may appear to be a simple virtual solution, it consumes a lot of energy because it is constantly updated. Despite improvements, this is still not a "green" business option. 
Blockchains tend to grow too large, too rapidly. Any changes to the Blockchain must be thoroughly vetted and duplicated across the entire chain; otherwise, the chain may disintegrate. This is because a series blocks records transactions, files, or other critical information. Breaking that into more manageable fragments isn't always the correct choice, and it does not always eliminate the risks of cyber-crime. Scam artists may be likely to log in to the system through each piece. 
No doubt, there will be hitches in the adoption process, which will be slow and steady. Nonetheless, Blockchain is approaching a critical point. And for those ready to accept decentralization as the way to the future, it has the capacity to resolve the core difficulties that SMEs face on a daily basis. It also has a large potential to level the playing field when competing against larger businesses. Blockchain is a 'foundational' technology rather than a 'disruptive' one. 
Conclusion
Blockchain is pacing up incredibly with bitcoin as its mainstay. Interestingly, many organizations have incorporated blockchain technology into their routine operations to track exponential development. SMEs can gain a lot from Blockchains, from secure contract tracking and management to signing agreements through smart contracts and digital exchange. The main benefit of implementing blockchain technology into your small and medium-sized business interactions is the time and money savings it may provide. 
Although there are various advantages of implementing blockchain technology into your company, it is important that you determine which blockchain application is ideal for you. Knowing the ideal method that works for your company makes all the difference. For this, you may look for some professional guidance, or even you can learn blockchain courses. A lot of platforms are available on the internet that offers both. Click the option that suits you the best. 
If you want to enter the blockchain world, we have everything that you need – click here. Obtain certification in a variety of blockchain domains to gain entry to a prosperous world that will ensure your job chances. Don't forget to check out our special offers page for the best certification deals.