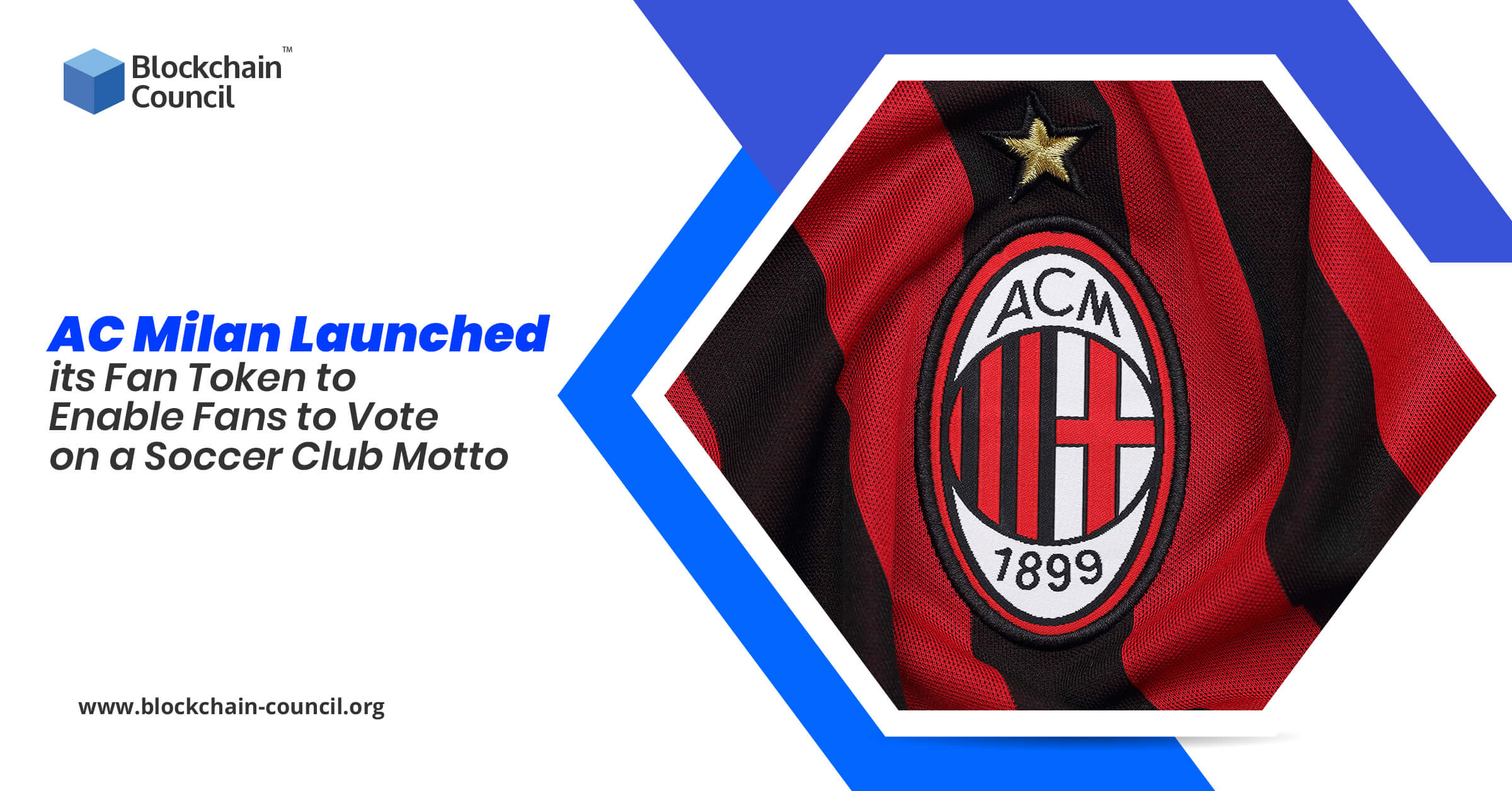 According to the latest announcement, AC Milan, a professional football club in Milan, Italy, enables its fans to use Blockchain tokens to vote on the soccer club motto. 
Announcements read that AC Milan, in partnership with Blockchain firm Chiliz has launched the ACM token for its fans with a team motto poll that will see ACM holders create and vote on a motto to inspire players for the rest of the 2020/21 Serie A playing season.
It has also introduced a rewards app named Socios.com, enabling fans to purchase ACM Fan Tokens directly on this app and access multiple benefits. Such benefits include voting rights in club polls, VIP rewards, super-fan recognition, club & sponsor promotions, digital collectibles, games, and chat forums.
AC Milan Partnership with Chiliz Seems a Perfect Fit 
Chiliz and Socios, before helping AC Milan in launching their fan token, launched several tokens for multiple sports clubs and organizations, such as FC Barcelona, Juventus, and Paris Saint-Germain. 
In January 2021, AC Milan officially announced its plans to launch Blockchain-based fan tokens in a bid to reach 450 million fans amid lockdown. 
As a part of development, the report states that the inspirational first poll, scheduled for the next week, will provide over 500 million AC Milan fans with an opportunity to support their favorite football stars.
Mauro Tavola, Partnerships Director at AC Milan, expressed his views regarding its partnership with Chiliz. He stated that his team is delighted to activate the partnership with Chiliz, allowing more than 500 million fans to have their voices heard.
Alexandre Dreyfus, CEO and Founder of Chiliz and Socios.com mentioned that "AC Milan have become the latest giant of the sports world to launch a Fan Token on Socios.com, creating an amazing opportunity for their massive global fanbase to get closer to the club.
It was also mentioned that AC Milan joins 20 major sporting organizations that have partnered with Socios.com, including FC Barcelona, Juventus, Paris Saint-Germain, and many others, and more significant clubs are set to launch Fan Tokens soon.
To get instant updates about Blockchain Technology and to learn more about online blockchain certifications, check out Blockchain Council.