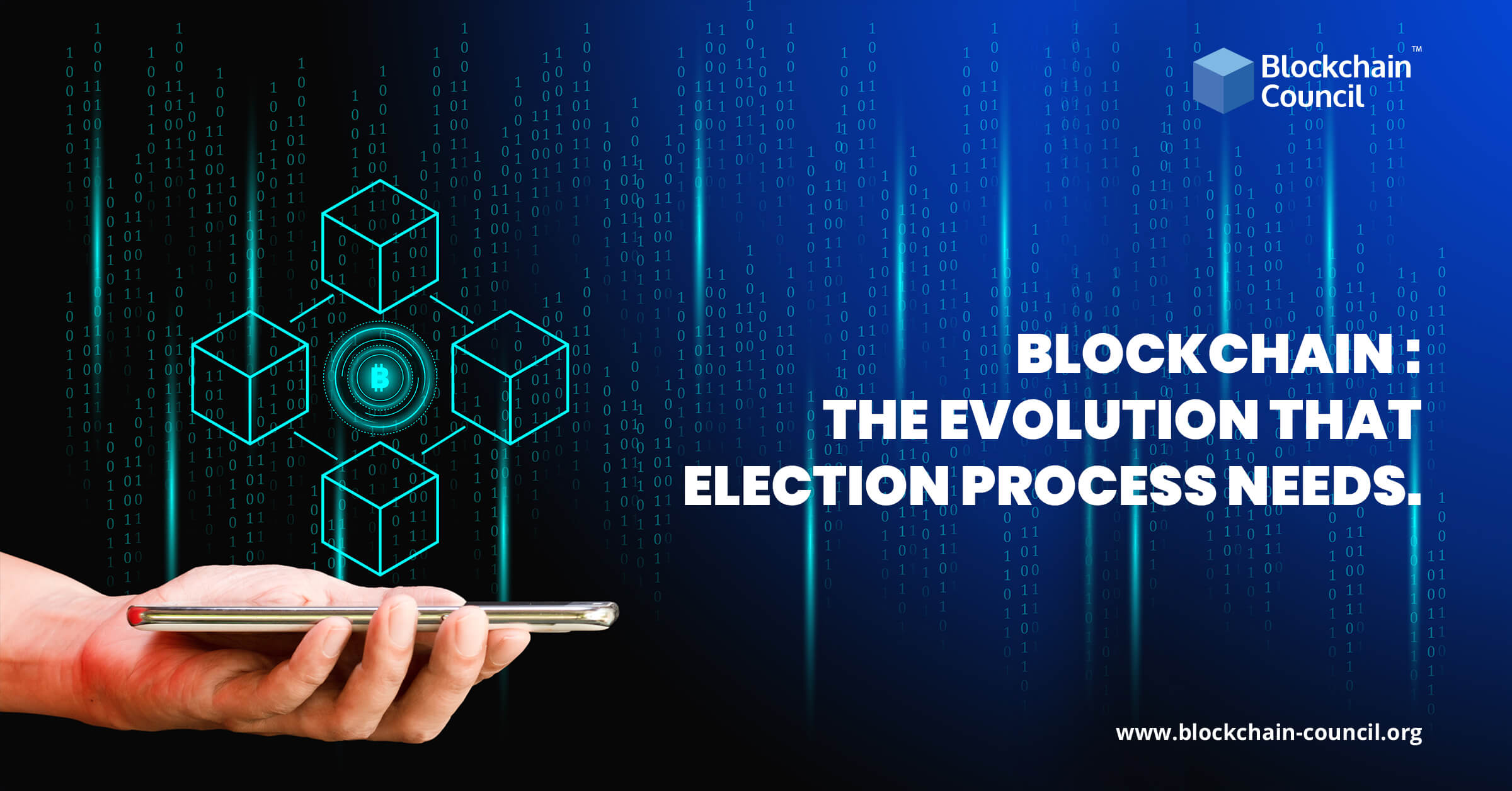 In any Democracy, conducting elections are very challenging due to many reasons. Every person has to vote to elect a representative fairly, but this never happens as the voter needs to identify himself legally. A person can only prove his identity is by having proper documentation. Many people who live below the poverty line do not have any documentation on their name to establish their identity.  Lack of documentation is just one of the problems. Other reasons like the inability to travel to their town or city to vote due to work or study-related commitments are pretty common too.

The voting process itself has, in some way, improved using an electronic voting machine compared to the paper ballot system. However, there are still many controversies surrounding the process itself, which is beyond the scope of this article. In general terms, the election will follow a process where a voter goes to a voting booth, authenticates himself with an officer by displaying a relevant document, proceeds to the electronic voting machine, and presses a button to cast his vote. Paper ballots still exist in many places, and many people consider them much more secure than an electronic voting machine. Both methods, paper ballots and electronic voting machines, have several middlemen involved throughout the process and hence is prone to tampering. Why not have a direct democracy, where people can vote directly on important decisions? A Blockchain-based voting system can be the answer to this question.
Blockchain is a database of records distributed worldwide by a network of nodes facilitating peer to peer transactions securely and in a verifiable way. Each block contains data about the transaction and identity of the previous block (chaining), creating an immutable set of data. Since the entire Blockchain is distributed, tampering with one copy will result in the network rejecting that copy. Another essential concept is a smart contract, similar to an agreement where you set specific terms that get executed under certain conditions. By leveraging Blockchain to work with the voting process, the idea of direct democracy could become a reality. The three main principles of an election are accurate identity authentication, secure voting, and trustworthy vote counting. Additionally, voting should be accessible to all, and it should be auditable by the authorities.
The concerned authorities can develop a mobile application based on Blockchain technology. Citizens can download the app, verify their phone number, provide a photo ID and a selfie. Facial recognition will ascertain if the identity document matches the person. In addition to that, the citizens would also be required to register their biometrics. The registration process could be offline, in person, to link it to the national identity.  Citizens could use fingerprint-based authentication to log in to the app; alternatively, they could set a 6 or 8 digit pin on older devices. Once registered,  a digital identity is made available, which could be a combination of your national identity, biometrics, date of birth, phone-specific details, and digital activities.
An indirect benefit of using biometrics to verify the voter's identity is that storing sensitive personal information or documents in centralized databases can be avoided. The vast majority of the population in any developing country have access to a mobile device, but they might not have access to proper documentation required by the electoral authorities.  Using the blockchain-based approach, the number of citizens eligible to cast a vote increases significantly. The entire voting process can happen through the app itself, which means people who cannot make it to the electoral booth can still vote. Since Blockchain is distributed, there is hardly any risk of tampering with the counting mechanism. Additionally, smart contracts could automate the process of counting.
Although conducting elections using Blockchain seems viable, there is much more to consider to make it a reality. The preliminary concept stated here could also have loopholes, technically or regulatory,  and these need to be further studied. In large democracies like India and the United  States, getting everyone registered with the app may not be possible even though they have a mobile device. Direct democracy still seems to be a long way away, even with the use of Blockchain technologies. In the next few years, with more development happening in this space and with government and public sector organizations adopting Blockchain, Voting and Election could be an entirely online process where each individual will vote for every policy that a country decides to implement.