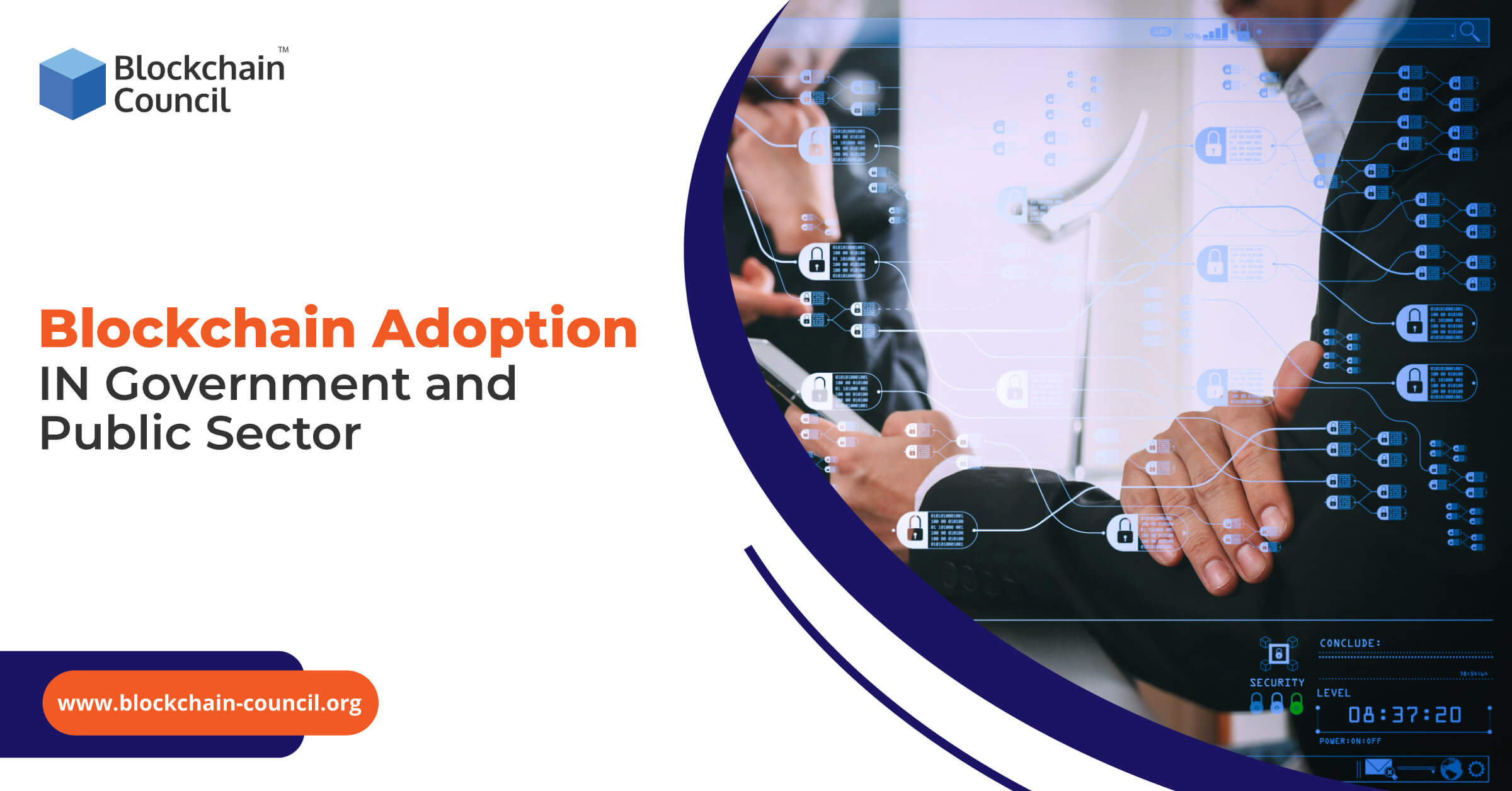 You must have heard a lot about how Blockchain is impacting enterprise and businesses. In this article, we will throw some light on how this technology is helping government institutions and public sectors at a global level. So let's get started.

Table of Contents 
Why are Blockchain Experiments in the Public Sector Growing Globally?

Use-Cases of Blockchain in Government and Public Sector 

Concluding Lines: Is Blockchain A Future?
Why are Blockchain Experiments in the Public Sector Growing Globally?
A public sector is a complex infrastructure due to a lack of decentralization. Blockchains may be used in existing systems to fix inefficiencies and improve the reliability of public service delivery. It can be leveraged to streamline processes and increase transparency and accountability in the government and the public sector. Moreover, technology can help back-office functions help coordinate and streamline tendering and purchasing across several departments. Blockchain is gaining a lot of public attention due to the fact that it provides an unbroken and timely record of information in real-time. It makes it impossible to make any changes, thus reduces the chances of fraud. Making records permanent ensures reduced chances of fraud and error, thus increasing accuracy and simplifying back-end processes while delivering huge benefits in efficiency and productivity.
Looking for the best Blockchain Certifications? Checkout Blockchain Council.
Use-Cases of Blockchain in Government and Public Sector 
Now without further delaying, let's explore some of Blockchain's major use-cases in the public and government sectors. 
Digital Identity Management 
Blockchain and digital identity are considered a great pair because technology follows a decentralized approach for managing identities, which helps eradicate existing issues such as lack of inaccessibility, data insecurity, and fraudulent identities. Unlike centralized government databases, Blockchain ensures that all the digital identities are cryptographically secured, and the owner generates these IDs by themselves. Moreover, technology can be used for the DID registry, where users can store all the IDs' information on the immutable ledger, indicating no one can access and steal userID and crucial information. In the public sector, Blockchain helps in building a complete level of trust and peace of mind for citizens.
When it comes to voting, electronic voting machines are vulnerable to attacks, and if hacked, there's even no proof of that. Not only this, there could be software glitches on such voting machines, which may account for errors such as inadequate voting performance. Voting is another application area where Blockchain plays a crucial role. The technology ensures that citizens can cast votes the same way they initiate other secure transactions and even validate that their votes were cast. DLT maintains digital identities, prevents hacking and frauds, and, most importantly, offers anonymous voting to the citizens.
From land titles to corporate companies' registration, marriage and divorce records, criminal records, and more, governments and their legal branches act as the primary source of truth. But the management of such registries is a complex task as the entire process is full of corruption, high costs, and slow procession. Managing registries with Blockchain offer the requisite transparency to eradicate fraud and corruption while providing the opportunity for real-time notifications at the same time. This is crucial for accelerating notoriously slow procedures such as the transfer of land titles and others.
The pharmaceutical industry currently suffers from fragmented information, delayed contact between the parties involved, and lack of interoperability. Blockchain aims to make medical records held in fragmented databases easier to access. Along with accelerating clinical and biomedical research, technology has the ability to strengthen the insurance claim process and medical record management. This is the reason why countries all around the world are adopting Blockchain for the healthcare domain.
Recently an announcement was made stating authorities in Chengdu Plans to adopt Blockchain for several use cases, including healthcare for electronic medical records, electronic prescription circulation, material verification, vaccine traceability, and medical data sharing purposes.
Want to know more about Blockchain use cases in the healthcare domain and become a Certified Blockchain Healthcare Professional? You are just a click away!
Concluding Lines: Is Blockchain A Future?
From the above discussion, it is clear that Blockchain if adopted on a global scale, can give a new dimension to this sector. It can revamp in a way that no one ever imagined. However, in order to unlock its full potential, the government needs to work as a facilitator by providing an enabling environment for interested players. Apart from this, it is also crucial to establish uniform standards, analyze infrastructure needs, mitigate security concerns, raise awareness among stakeholders, and create faith within the ecosystem as a whole.
Want to gain an in-depth understanding of Blockchain technology and become a Certified Blockchain Expert! Get started today with Blockchain Council.
To get instant updates about Blockchain Technology and to learn more about online Blockchain Certifications, check out Blockchain Council.