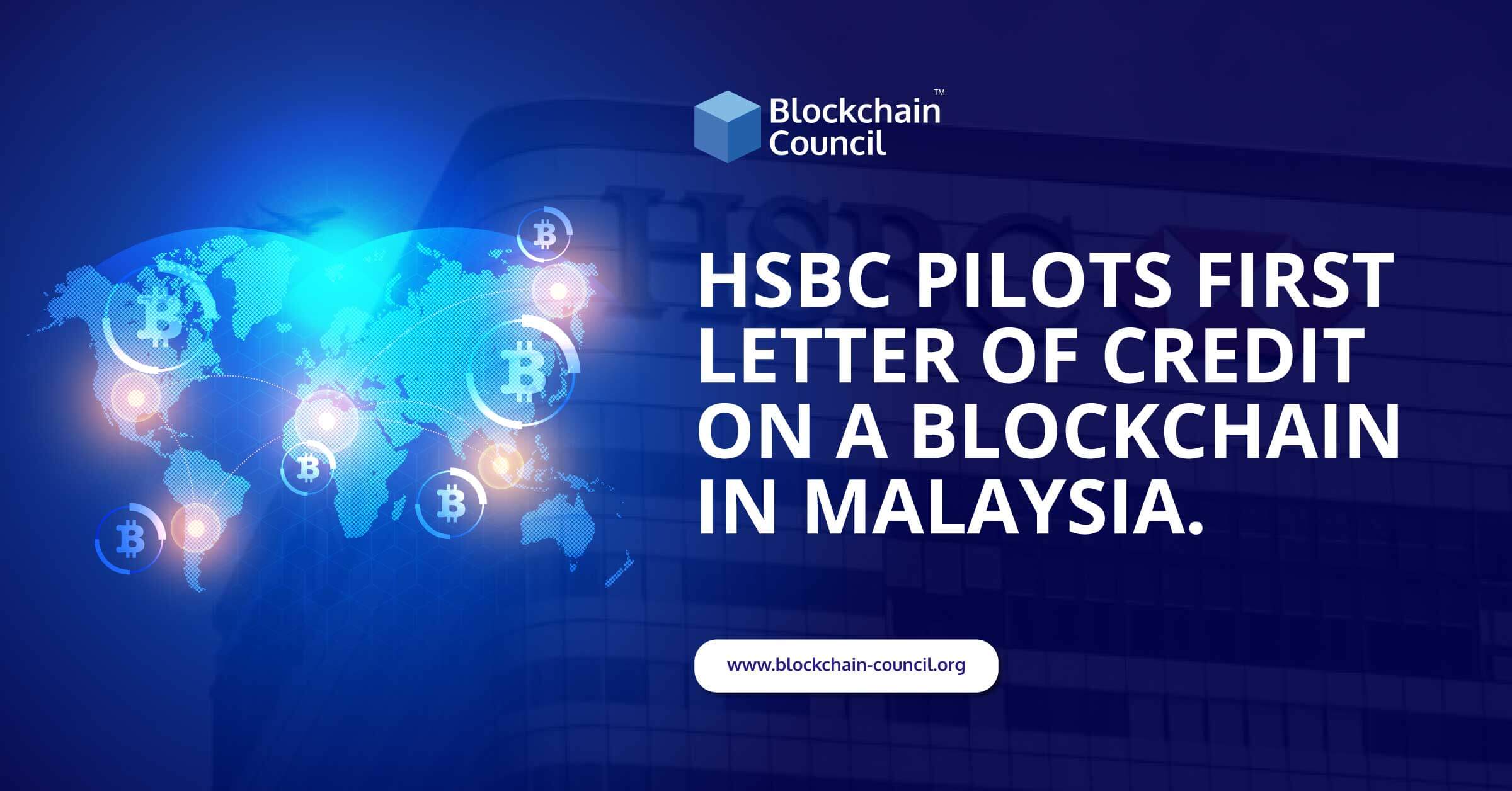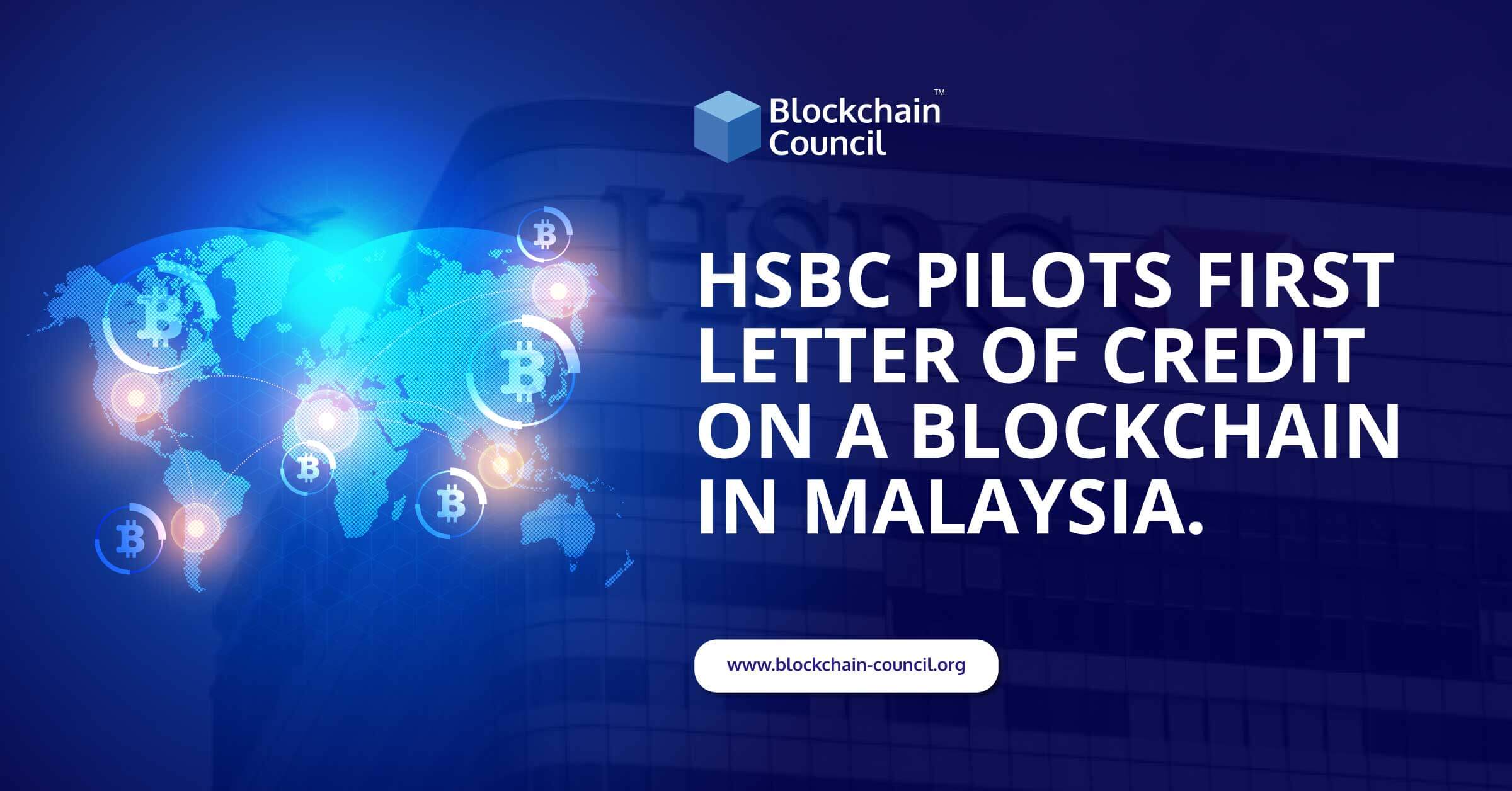 HSBC, the British multinational investment bank, has successfully announced the enactment of a letter of credit on a blockchain in Malaysia. On October 14, Fintech News Malaysia, the English language local Fintech news outlet noted that the letter of credit was issued by HSBC Malaysia and that the nominated bank was HSBC Singapore. Fintech News noted that the transaction involved the packaging firm Simply Packaging, that imported Resin from an unspecified Singaporean Chemicals company.
According to the news report, this marks the eleventh blockchain-powered transaction to be carried out by HSBC and the first pilot to be carried out by its Malaysian branch. Stuart Milne, the CEO of HSBC Malaysia, commented on the successful test as follows:

"I am very pleased that HSBC has pioneered Malaysia's first pilot blockchain LC transaction. This showcases our strong commitment and ability to support cross-border trade by Malaysian businesses using cutting-edge technology platforms."
HSBC is regarded as one of the world's largest banking and financial services organizations with operations in 65 countries and territories. It serves more than 40 million customers globally through its four global businesses, such as commercial banking, global banking and markets, retail banking and wealth management, and global private banking. They have an unparalleled international network that links developed and emerging markets and spans the fastest-growing and the world's largest trade corridors. HSBC aims to connect customers to opportunities, enables businesses to thrive and economies to prosper, and ultimately helps people realize their ambitions and fulfill their hopes. HSBC works towards serving the needs of a changing world.
According to news articles, trade between Singapore and Malaysia was estimated to be more than $85 billion last year. The delivery of goods traveling across this trade route was often delayed due to the administrative paperwork. Usually, the exchange and processing of the documents involved took an average of five to ten days, while the pilot managed to cut down the time by 24 hours. In September, HSBC completed the first Yuan-denominated letter of a credit transaction on a blockchain through the Voltron Trade Finance platform. The trade finance platform Voltron was deployed on the R3 Corda blockchain platform.
Corda is an open-source blockchain project designed for businesses. It can be used to build interoperable blockchain networks that help carry out transactions in a private and secure environment. It allows businesses to transact directly with each other through its smart contract technology. It allows businesses to maintain a shared ledger of transactions, thus removing the need for involved parties to check their transactions after interacting with each other.
As mentioned earlier, the blockchain platform apparently allowed parties to exchange electronic documents within twenty-four hours. Ajay Sharma, regional head of global trade and receivables finance for the Asia-Pacific region of HSBC, stated as follows:
"We are hoping that we will have something by end of the year, maybe the first quarter of next year, where will we know from Voltron what it costs, at which point, a lot of banks who might be sitting on the sidelines will be able to make a decision."
For more updates, visit Blockchain Council.
https://www.blockchain-council.org/wp-content/uploads/2019/10/HSBC-Pilots-First-Letter-of-Credit-on-a-Blockchain-in-Malaysia.jpg
1256
2400
Toshendra Kumar Sharma
https://blockchain-council.org/wp-content/uploads/2022/02/Logo-500x96-1.png
Toshendra Kumar Sharma
2019-10-16 15:16:38
2019-10-16 15:17:01
HSBC Pilots First Letter of Credit on a Blockchain in Malaysia