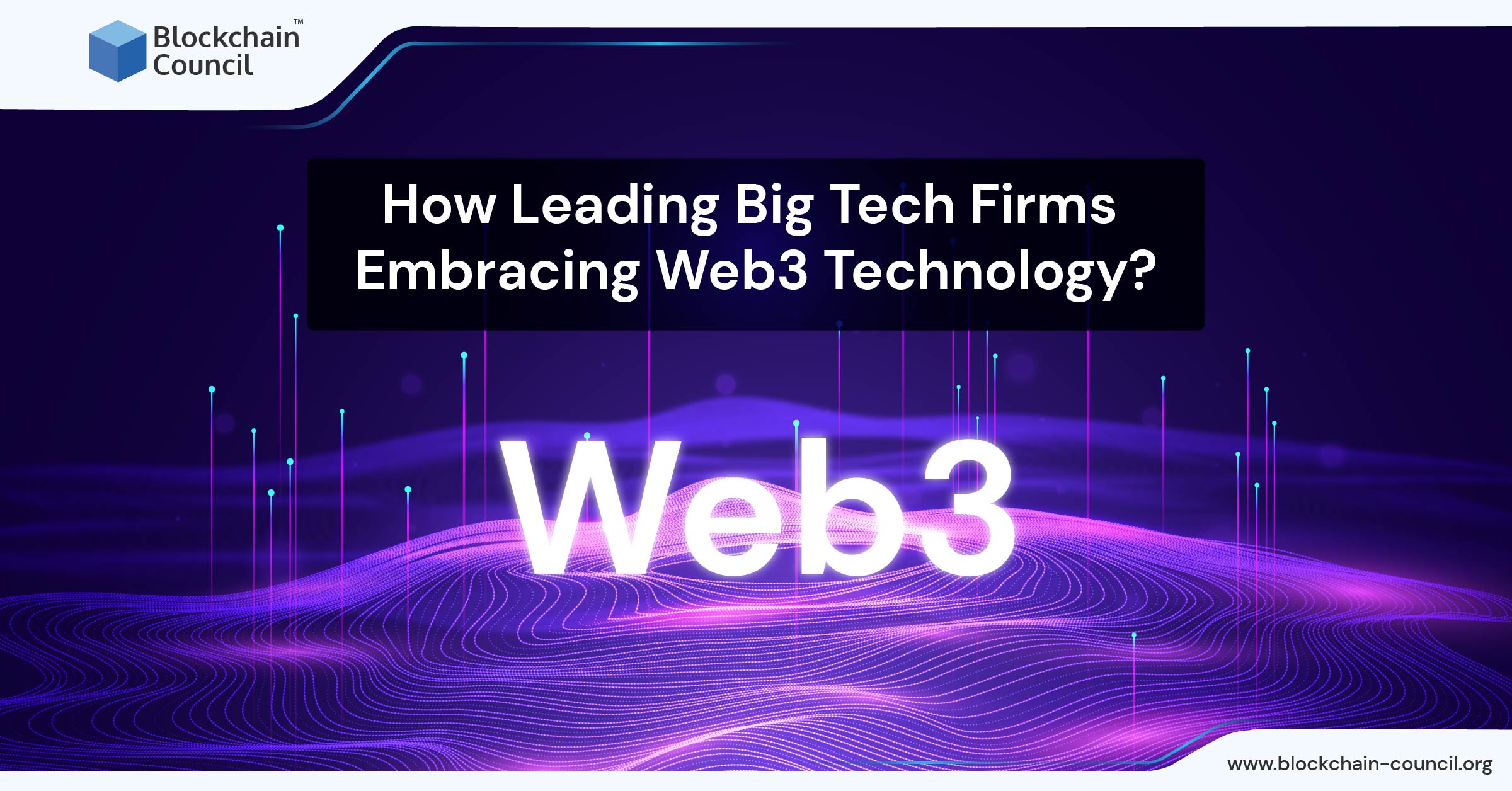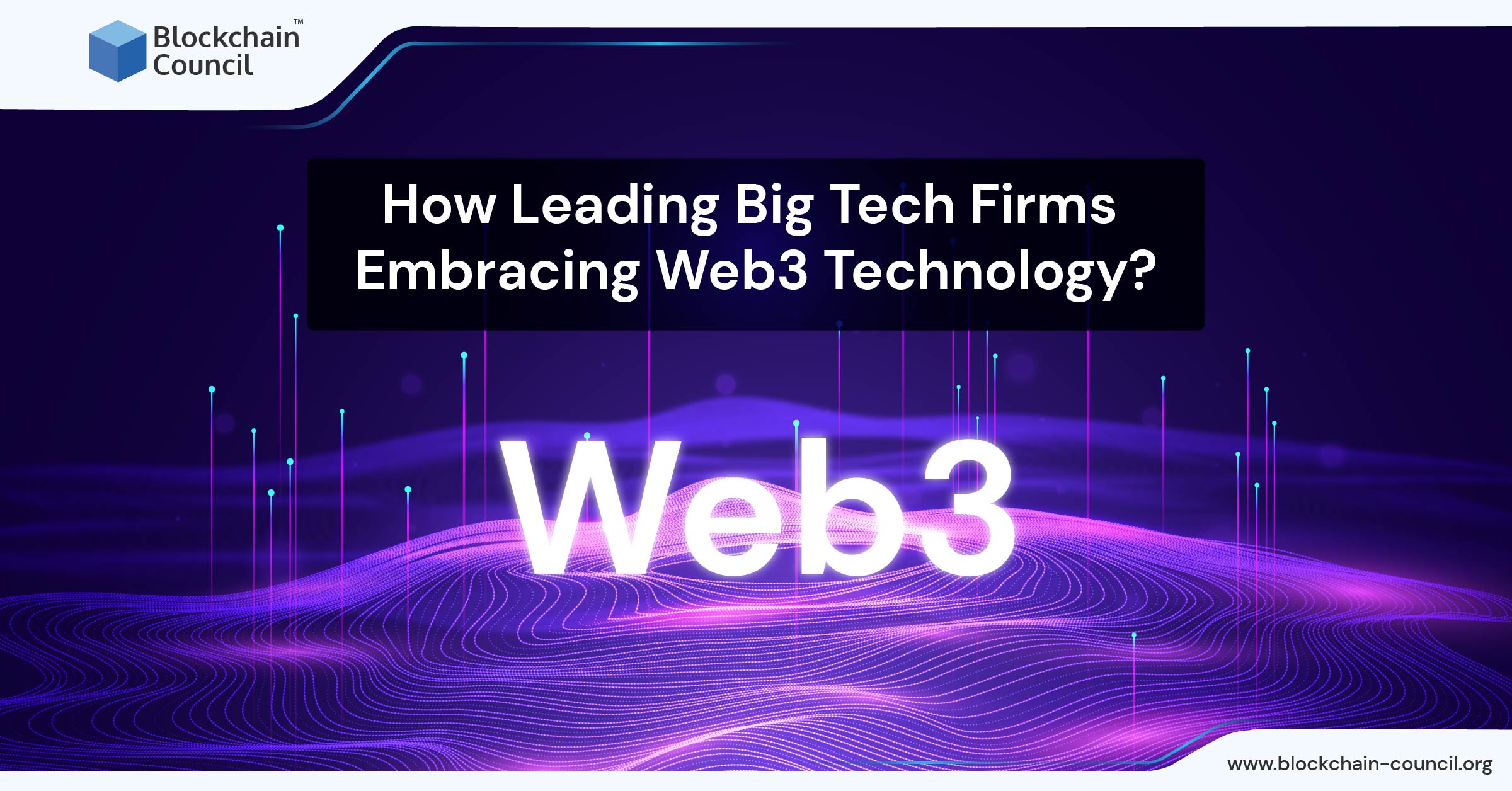 'Privacy' is a term that harbingers a sense of uncertainty, envelops an air of secrecy, and deliberates a need to protect that one thing that holds the importance of some sort to us. Where earlier we preferred to keep our financial stats private from even the closest of our blood relations, today we seek privacy for our personal and professional information.

The quick expansion of Web 2.0 exposed us to social media platforms and compelled us to share information with strangers worldwide. With technological innovation came a drastic change in how we use the Internet.
Nowadays, almost everyone is active on social media. It is more akin to a fad, a requirement that supports the status we unapologetically flaunt. Technological innovation pushed us to adopt an infrastructure that discusses growth and innovation in a digital setup.
As we paced to maintain a social identity, we somehow lost our privacy. Unknowingly, we are giving away our precious data to the leading companies, who use it in the following ways:
Firms collect data by analyzing individuals' web activities, thinking patterns, and choices.
This data helps them to lure customers by offering them schemes that match their interests, as depicted from the secretly collected information.
Companies gained from this invasion of privacy, while people suffered as a result of technological advancement.
The lack of ownership and privacy created unrest amongst the users who found themselves exposed to data thefts and other vulnerabilities. The issue was severe and quick measures were required to ensure the privacy of data for users. This brought the idea of 'Web 3.0' into the limelight.
Web3 talks about a decentralized web cluster where users can interact, create and own their digital content without interference from third parties. The next-gen technology initiates the concept of decentralization and digitalization of the Internet. With blockchain technology as its core infrastructural tool, Web 3.0 is everything we can think of for the new wave of Internet evolution.
The decentralized web is expanding, and companies are digging its potential with all the power that vests in them. Leading tech firms like Meta, Microsoft, Apple, and others are working hard to advance Web3 technology.
In this article, we will briefly introduce Web3 and Web3 development, and then we will talk about the firms incorporating the technology within their environment. So, let's start:
Web 3.0 at a Glance
Ever since its inception in the 1900s, the world wide web has been on an evolution spree. It changed its form to suit the growing needs of the modern world. Before moving any further, let's take a recap of this development chain:
The first level of the Internet evolution was Web 1.0. In this era, the world wide web was nascent and had a limited scope. The era belonged to a 'read-only' infrastructure where the Internet offered a static pool of information.
In the second level, we witnessed the launch of Web 2.0. It focused on a 'read and write' infrastructure. Web 2.0 is the Internet we use today, comprising user-generated digital content, social media portals, and big data. It helped users to interact, share information, and earn through digital resources.
Interestingly, both the earlier versions of the Internet were based on the centralization of power. What goes on the network, how it moves, and how much of it can be accessed by users is entirely controlled by the few big industrial magnates. This creates a monopoly that eventually restricts the liberalization of the Internet.
This is where Web3 comes into play. The decentralized web promises to offer an infrastructure that strives to end the power monopoly within the present system. The technology is in its nascent stage of development, so there is no fixed definition for it. However, experts describe it as an umbrella term that comprises new-age technologies like Metaverse technology, NFTs, AI, spatial technology, 5G, cloud computing, cryptocurrencies, etc. Web 3.0 revolves around blockchain technology for the storage and exchange of data. Let's understand Web3 with its features:
As mentioned above, Web 3.0 works on blockchain technology, a decentralized digital ledger for storing transactions. In a blockchain, data is stored in blocks, and each block is connected to its simultaneous blocks forming a chain. Two blocks are interconnected using cryptography encryption, each carrying a timestamp for transparency. Also, in a decentralized cluster, there is no central authority to validate the data. The system comprises multiple network nodes that verify the data stored on the ledger. Each network node has access to the data records instead of a single server, as in Web 1 and Web 2. This ensures immutability and makes the data stored safe from intrusions. A web3 expert uses blockchain technology to create safe and secured solutions for users.
Web 3.0 is often referred to as the semantic web because it strives to make the Internet more user-friendly. Semantic means related to or inferring to language or logic. The technology aspires to make web data easily understandable by computers or machines. In a semantic web ecosystem, data is provided meaning by building its relationship with other data. It allows machines to grasp human emotions, language, and interactions without requiring direct instructions. The semantic web will help users to enjoy more immersive interactions in the future.
The core Web3 ecosystem supports the 'read, write, and own' infrastructure. Unlike its predecessors, Web 3.0 promotes the idea of ownership of digital content. By ending the monopoly of the few business entities, Web3 opens new doors of opportunities for all. It gives creators a fair chance to own, use, and share their digital content at their will. The use of cryptocurrencies, Metaverse blockchain, NFTs, AI, etc., make the Web 3 stack a powerful toolkit for innovative discoveries in technology.
After understanding the concept of Web 3.0 technology, it's time we move to our next topic of discussion. Now, let's take a look at 10 Big Technology firms that have started embracing or planning to embrace Web3.0 technology soon.
Top 10 Tech Firms Investing in Web 3.0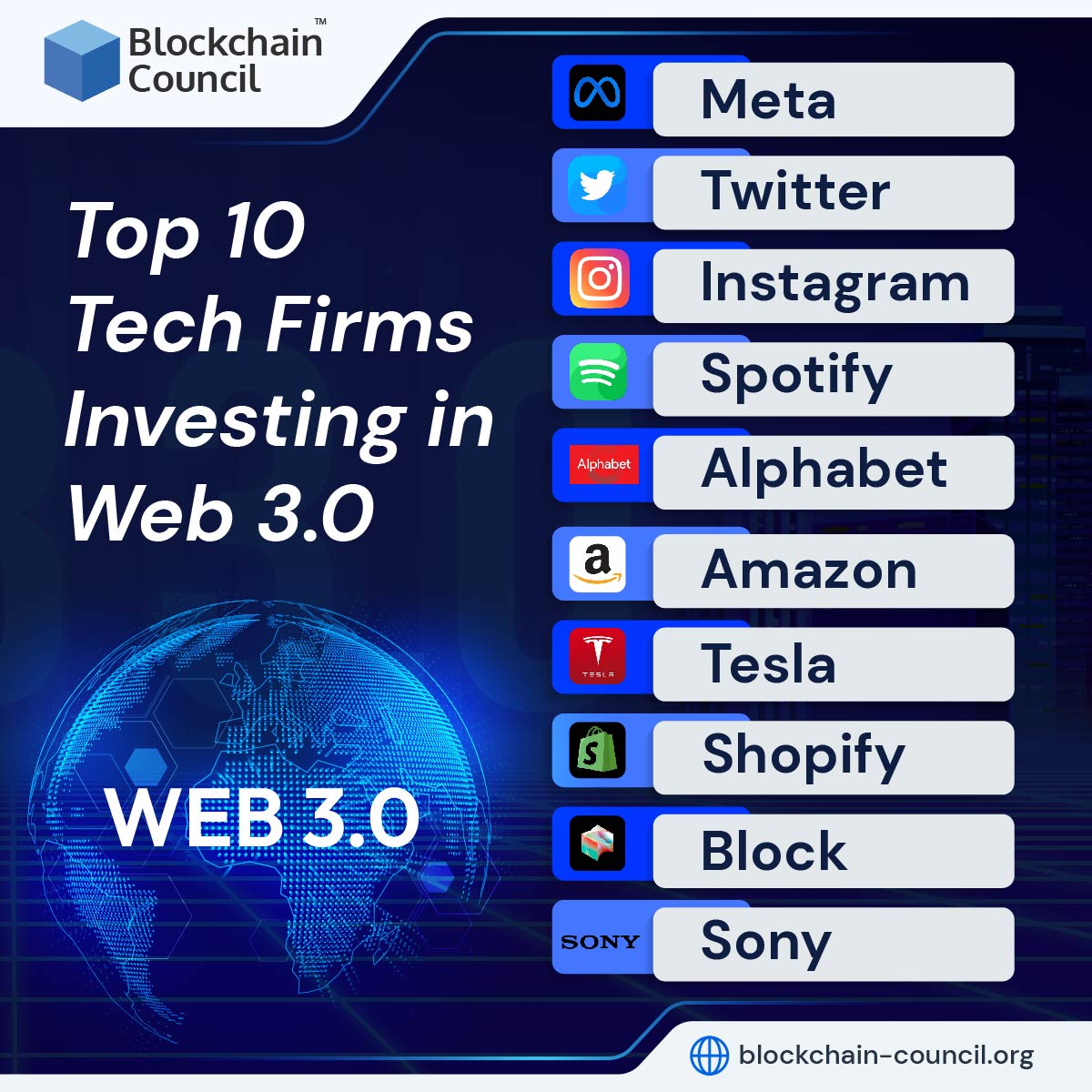 With Facebook rebranding itself with a new brand name, 'Meta,' it would be pointless not to mention the firm in this list of Web3 promoters. Meta's chief, Mark Zuckerberg, has been quite vocal about his plans to convert the social media portal into a full-fledged Metaverse entity. The name change was a crucial step to reflect this gear shift. The spearhead aspires to create a more decentralized and interoperable web cluster for users.
Interestingly, Meta has been in hot waters for quite some time with its failed plans concerning its native crypto coin. The chain of controversies that hovered over the project compelled the firm to abandon the launch of its cryptocurrency. However, Zuckerberg has not given up on the plans and is open to exploring crypto space.
The company has filed several trademark applications related to the crypto realm with regulatory authorities. The applications involved plans for crypto exchanges, Metaverse wallet and crypto wallet solutions, tokens, crypto trading, blockchain software, etc.
The popular social media platform Twitter has actively participated in the NFT wave that has taken over the financial realm. Twitter serves as a platform where people can share and interact freely with other people. Recently, the portal has witnessed a significant rise in posts from crypto fans who shared their first trading experience with their followers. Non-Fungible Tokens gained insane popularity in 2021, and the craze for these digital collectables continues to grow in 2022 as well. NFTs represent real-world items and give users a right to own a share of something precious such as an art piece, merch, music record, etc.
Following the trend, Twitter allowed its subscribers of Twitter Blue to choose an NFT as their profile picture. The users with verified NFTs can see the digital assets appear on their profile in a hexagon shape. The facility is available for iPhone users and those living in the U.S, Canada, Australia, or New Zealand. Also, the portal has allowed this service for only those NFTs that are minted on Ethereum and stored on the OpenSea marketplace. The growing interest of Twitter in NFTs reflects its upcoming plans for further expansion in the field.
Earlier in 2021, Instagram chief Adam Mosseri shared the company's plans to explore NFTs with an intent to expand the scope of Web3 technology. Zuckerberg has also announced introducing NFTs as a part of the Instagram ecosystem soon. Meta chief emphasized that over the next several months, they will be able to infuse NFTs into Instagram for seamless access to users. The company also plans to support the minting of NFTs within the ecosystem of the popular photo-sharing app. Web3 development is one of the core objectives of Mark Zuckerberg, and he is striving to achieve it via its social media portals.
Recently, there has been a rise in Web3-supported music portals. This has triggered the popular music streaming app, Spotify, to buckle up and enter the Web 3.0 space to sustain its position in the sector. The firm has opened doors for new talent by offering job positions for managers, engineers, and tech experts in the Web 3 realm.
Non-Fungible Tokens have been actively adopted by global music icons like Justin Beiber, Snoop Dogg, Grimes, Taylor Swift, and many more. The musicians are using NFTs to connect with their fans by offering them a chance to own their official merch and other creations designed by the artists themselves. These digital collectibles allow artists to monetize their work. It helps to avoid duplications and copyright issues. With music icons jumping into the NFT pool, it becomes quite likely that Spotify will delve deeper into Web 3.0 adoption in the near future.
Alphabet, Google's parent company, has been an ardent supporter of Internet evolution. The firm is actively exploring the potential of the Web 3.0 technology stack to gain an edge over its competitors. In February 2022, CEO Sundar Pichai shared his plans to integrate blockchain technology into the firm's core ecosystem. The chief revealed that they plan to add more AR-supported features and blockchain resources to popular applications such as Google Maps. The team is also planning to infuse blockchain technology to strengthen the tech giant's customer support services.

The e-commerce giant is taking some strategic steps to explore Web3 technology. With the launch of Amazon Managed Blockchain, Amazon has already gained the upper hand over its competitors. The fully managed service allows users to build, control, and manage scalable blockchain networks via open-source frameworks. It supports public and private blockchain solutions making it an enhanced version of other open-source projects. The service eliminates overhead expenses that customers pay for creating or joining a public network. Automatic scaling helps to execute millions of transactions quickly. The facility helps to manage certificates and invite new customers soon after the network starts running.
Tesla is quickly expanding its services within the Web3 domain. The leading e-vehicle company recently deployed blockchain technology for a particular purpose. The use case involved tracking cobalt from mine to battery by establishing a transparent, open, and global record setup. During the Bitcoin 2022 Conference, it was revealed that both Blockstream and Block had initiated the creation of a pilot crypto mine in Texas. The mine will have Tesla's solar installation and batteries for power support. The program aims to show that BTC mining has the potential to fund renewable energy projects.
Leading e-commerce platform Shopify is also actively exploring Web3 technology. In 2021, the firm launched a beta version of its NFT-supportive marketspace that allowed users to mint and sell their digital collectables on multiple blockchain networks. The users were allowed to purchase NFTs using crypto. The team is also working to integrate AR features into its ecosystem.

Popular fintech company Block is set to initiate Bitcoin mining to mark its entry into the crypto space. The firm strives to make crypto mining more accessible and efficient for users. With this in mind, Block plans to create a permissionless and fully decentralized infrastructure for the gen-next. Block CEO Jack Dorsey, in an earlier post, conveyed that mining should be more decentralized to increase its resilience as a network. As mining rigs are expensive and hard to access, Block is looking forward to designing a new ASIC to make mining easier. In a partnership with Tesla, Block is willing to conduct crypto mining operations on deregulated power grids in Texas. The region has cheaper energy resources making it suitable for mining purposes.
In 2021, electronics conglomerate Sony filed several patents supporting cryptocurrency use for e-sports in-game wagering. The patent application proposed support for both physical and virtual currencies for in-game betting. It revealed the firm's plans to create a real-time channel for players to place wagers while playing e-sports games. The betting odds would be ascertained by AI depending upon a player's game history. The company plans to expand the technology to consoles made by Microsoft or other firms' VR headsets, AR headsets, laptops, computers, smartphones, portable TVs, etc.
Conclusion
Web 3.0 has been around for many years. Though, the concept gained wide scale popularity only recently. The decentralized web technology has managed to garner attention from top technology firms. These entities are investing money and efforts in exploring the potential of Web3 to unlock exclusive opportunities for growth and innovation. With the growing craze for decentralized tools and resources, Web 3.0 will likely move to new industrial and non-industrial realms. The trend to integrate Web3 tools has already started, with big and small firms joining the bandwagon. So, it is the right time for you to hone your skills in the sector and venture around to expand your earnings.
If you are planning to gain Web3 education, then Blockchain Council's web3 certification courses can help you. The courses provide in-depth practical and subjective knowledge to the participants. The language is simple, and the students get seamless access to a detailed crypto and Web3 program.
https://www.blockchain-council.org/wp-content/uploads/2022/07/How-Leading-Big-Tech-Firms-Embracing-Web-3-Technology-01.jpg
1256
2400
smita.verma
https://blockchain-council.org/wp-content/uploads/2022/02/Logo-500x96-1.png
smita.verma
2022-07-11 10:03:28
2022-07-13 05:48:54
How Leading Big Tech Firms Embracing Web3 Technology?