"The Certified Blockchain Expert has helped me in understanding the ins and outs of blockchain technology. The certification attested my knowledge base and helped me with new insights around the ecosystem," says Shushant Taneja, who has successfully completed his certification course from Blockchain Council.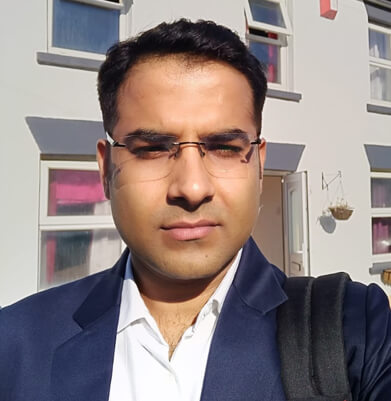 Currently, Shushant works as a Product Manager at HSBC in Banglore. He is a skilled professional with years of experience across multiple industries, serving numerous clients. He has worked with numerous reputed organizations, including Barclays, LNT Infotech, Wipro, along with others.
Being a blockchain enthusiast, he acquired an advanced program in Fintech and Financial Blockchain (APFFB) from the most reputed organization, Indian Institute of Management, Calcutta, and pursued a Bachelor of Technology in Computer Science & Engineering from Punjab Technical University.
Now that he has acquired a certification course in blockchain space, he wanted to showcase his skills and provide better blockchain solutions.
In his words, "I have been collaboration towards the Blockchain ecosystem for quite a long time. But I was unsure about my level of understanding. The certification course acquired from Blockchain Council has helped me with new insights around the ecosystem."
To continually upgrade his skills, he has achieved various other professional certifications such as Blockchain Platforms, Future Development in Supply Chain Finance and Blockchain Technology, Cryptocurrency, and Blockchain: An Introduction to Digital Currencies, including Introduction to Operation Management and many others. Presently, he is also working as a volunteer in Digisahamati.
As Sushant's interest revolves around Blockchain, he decided to sign up in Blockchain Council to become a Certified Blockchain Expert. When asked what his takeaways were, he mentioned, "Intricacies of the subject," without a second thought.
Before achieving this certification, he had a basic knowledge of Blockchain. But he needed an expert training module that can provide him with in-depth knowledge of this futuristic technology, so he decided to go with Blockchain Council.
After the certification, he sounds more confident in the blockchain domain. He stated that "I have been into Product Management for quite some time. Adding this skill set has helped me with a wider perspective."