"The Certified Blockchain Expert has helped me in understanding what blockchain is at a fundamental level. The acquired training enables me to lead conversations on blockchain and cryptocurrency within the enterprise and corporate landscapes that I operate in," says Simon Penwright, who successfully completed his certification course from Blockchain Council.
Simon describes himself as a cloud consultant in today's big data age. He is a seasoned professional with 18 years of IT experience, inclusive of Government, Defence, Financial Services, Retail, Energy, and IT Vendor experience. He holds a sound knowledge of technical skills in futuristic technologies like Big Data, Cyber Security, Cloud and DevOps.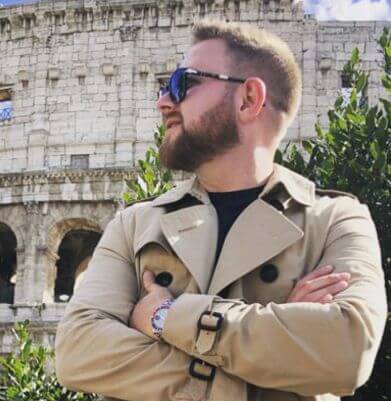 When asked what his takeaways from the online training were, he stated that he had learned the differences in applications of blockchain technologies, particularly from an enterprise perspective. He also mentioned how the big financial and tech institutions will lose their grip on power and control through DeFi, and the re-invention of the global financial wheel.
Being a technocrat, Simon holds both technical and management certifications, he is working as a Digital Transformation Consultant and has recently had successful engagements at Lloyd Banking Group and Sainsburys.
Simon was curious about learning about blockchain. He believes in the Cryptocosm of blockchain and cryptocurrencies; the next big thing beyond today's big data age.
He decided to sign up with the Blockchain Council to become a Certified Blockchain Expert. The Certified Blockchain Expert certification has given Simon more confidence within the blockchain domain.
In his words, "I am a cloud consultant in today's big data age, and applying the skills acquired from the Blockchain Council will allow me to be ahead of the game for the next era of the Cryptocosm."