"The Certified Blockchain Expert has helped me a lot as I have gained an in-depth understanding of the different technologies leveraging blockchain as well as applicable business cases to which each applies," says Dipankar Jyoti who recently completed his certification course with the Blockchain Council.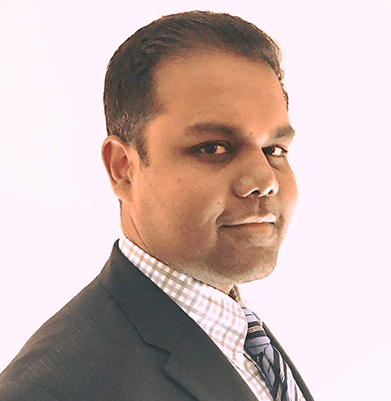 Currently, Dipankar is working as a Director in Global Salesforce Practice, Capgemini, in Washington DC. He is an experienced salesforce certified system architect and has served multiple clients from various industries. His core competencies include Cloud Architect, Cloud Solutions Implementation, Center Of Excellence (COE), Emerging Technology Evangelist, Technology Solutions Assessment, IT Strategy, Independent Verification & Validation (IVV), & Vendor Strategy Management. Now that he has become a blockchain expert, Dipankar wants to implement his skills in blockchain applications. Dipankar also specializes in cloud technologies and financial technologies.
With a Masters in Business Administration from Hood College, Frederick, MD, Dipankar has always been inspired by technology and strives for excellence and believes in achieving competitive standards of education.
"As I was unfamiliar with blockchain technology and its use cases in different industries, Certified Blockchain Expert has helped me to understand the complete blockchain ecosystem efficiently," says Dipankar.
After the certification course by Blockchain Council, he feels confident in the blockchain domain. "The certification provides a comprehensive overview for consultants and architects engaging in blockchain projects," says Dipankar.
Dipankar has consistently upskilled himself with the help of certification courses in his professional career journey. He is a Google Certified Cloud Professional Architect, Salesforce Advanced Einstein Analytics Partner, Salesforce Certified Application Architect, and more.
He specializes in a variety of projects including Bank Of America, NCUA (National Credit Union Administration), DC Government, Freddie Mac, NIH – (National Institutes Of Health), Fannie Mae, CITI, Capital One, FINRA / NASD, Morgan Stanley, Fannie Mae, Freddie Mac, Ernst & Young, and Security Benefit Group of Companies (SBG).
Dipankar believes that blockchain technology will play a crucial role in the new race of trust and integrity-based solutions, and in the years to come, it will be mass adoption.
He feels pleased with the certification course he took from Blockchain Council as he says, "I was already a multi-cloud architect, the certified blockchain expert certification now added more value to my overall career prospects."