How would you feel if the knowledge that you thought existed within you is just an assumption? This is exactly what Serg Bataev went through when he discovered that he had very little knowledge about blockchain and that blockchain, being a very vast topic, needed to be learned in a structured manner. Being a technology professional, he wanted to gain a deep understanding of how blockchain systems work and how robust blockchain systems can be developed for businesses across several industries to aid in the smooth functioning of business processes.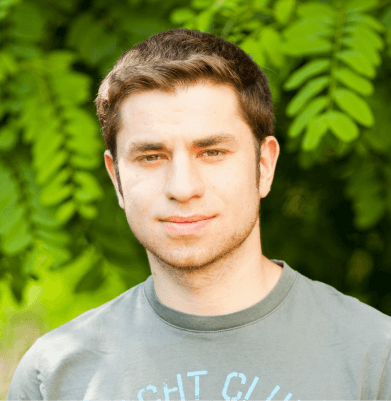 For a person who always operates on the belief that the path to learning a good concept must greatly involve good learning resources, the comprehensive courses offered by Blockchain Council came as no surprise, as he was also aware of the fact that only a platform that is solely dedicated to imparting quality education to students across the globe, can come out with such outstanding learning modules.
Serg Bataev holds more than ten years of solid experience in software development. His experience in writing technical documentation and defining requirements have led him to have diverse work experience in fields such as retail, telecommunications, banking, English learning systems, and marketing testing systems. Having led a team of 25+ members, he prefers working in an Agile environment.
Learning and educating himself has always interested Serg as he believes in equipping himself with the right knowledge and skills to shine in life, irrespective of the area of his work. This thirst for knowledge is what led him to enrol in the Certified Blockchain Architect training program offered by the Blockchain Council.
When asked about his learning experience, an elated Serg replied, "I consider enrolling for the blockchain course offered by Blockchain Council as the best decision I have ever made in my life. The specialized knowledge I gained here has equipped me with the utmost confidence to excel in the blockchain sphere. Undertaking the certification exam was the best opportunity given to me to judge my current understanding and passing the exam has made me more proficient in blockchain concepts. Blockchain Council is the best thing that has ever happened to me."