"The Certified Blockchain Expert has helped me a lot in understanding blockchain architecture, available blockchain platforms, along with detailed technical concepts and blockchain use-cases across 7 industries. ," says Gaurav Verma, who recently completed his certification course with the Blockchain Council.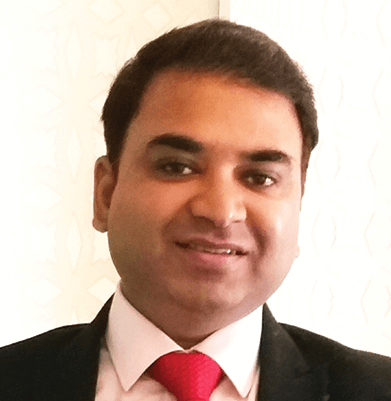 Currently, Gaurav is working as an Azure certified Digital Transformation Architect in Microsoft Technology, in Hyderabad, Telangana, India.  He has over 15 years of experience in global highly complex environments and more than  7 years of US Healthcare business experience with rich exposure to customer interaction for complex Healthcare Accounts.  His core competencies include  Intelligent Cloud & Intelligent Edge Architect,  Cloud Migration Assessment (MAAS), Presales processes, Technical Quality Assurance, Application Security, Architect, Design and Implement solutions with C#, Go Language, ASP.NET, MVC, Angular, WebAPIs/ REST, SQL Server, MongoDB, PostgreSQL, MSMQ, Kafka Queues, Octopus and others. Now that he has become a blockchain expert, he wants to showcase his skills in blockchain space.
Talking about his accomplishments, he has been honored for the 'Outstanding Performance Award', 'Excellence Award for Performance', and 'Spot Award for Performance'. With a Masters in Computer Applications from reputed Uttar Pradesh Technical University, Gaurav has always been inspired by technology and strives for perfection and believes in achieving competitive education standards.
"After completing the certification course by Blockchain Council, I feel equipped with the right knowledge required to design and develop blockchain-based projects," says Gaurav. Gaurav has consistently upgraded his skills with the help of certification courses in his professional career journey. Along with a Certified Blockchain Expert, he is a Microsoft Certified Technology Specialist, Microsoft Certified Professional, and Microsoft Certified-  Azure Solutions Architect Expert.
He feels pleased with the certification course he took from Blockchain Council as he says, before this certification, I was facing a challenge in finding an appropriate course with advanced blockchain concepts and industry-based use-cases of Blockchain."
"Blockchain council has provided me in-depth theoretical knowledge and detailed technical concepts, and now I feel equipped with the adequate knowledge because of this platform," he further stated.