Currently employed as a security consultant in KPMG, UAE, Samrat Das holds a vast experience working in fields such as application security, reverse engineering and malware analysis, SecDevOps, container security, and SCADA/OT security. He believes the main reason for his success is motivation and perseverance. He is continuously motivated to learn about any innovative and disruptive technologies and will never give up until he reaches his learning goal, irrespective of the struggles or challenges he may come across. Now, that is what we call dedication, commitment, and above all, perseverance.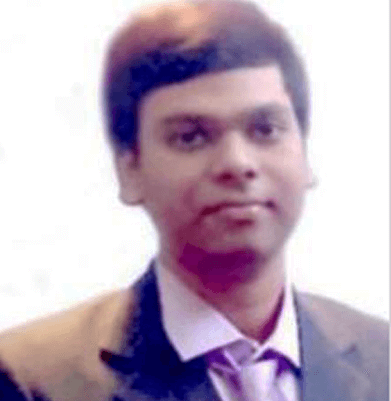 The concept of blockchain technology has always interested Samrat Das, and like the majority of people in the world out there, he also wished to decipher every bit of the global craze surrounding blockchain. Coming from a security background only increased his interest and passion manifold, given the fact that blockchain technology is the epitome of security and transparency in the ecosystem of technology and the internet as a whole.
As informed by Samrat, "I have always been open to new ideas and experiences. One such experience that has certainly transformed me for the better is undertaking the Certified Blockchain Expert certification offered by Blockchain Council. Blockchain, I believe, is a revolution that is all set to change the entire system from within and not from the outside. Being in tune with this technology and following each and every advancement that takes place is indeed highly significant for getting the hang of the blockchain ecosystem. In life, I always believe in being at the right place at the right time, and one such thing that happened to me was coming across Blockchain Council at the perfect time and for taking the step to enroll in their certification."
When asked about his experience with Blockchain Council, a contented Samrat commented that the Certified Blockchain Expert certification has helped him gain an in-depth understanding of the blockchain ecosystem and considers earning the globally recognized certificate as another feather in his cap.
While signing off, Samrat stated, "I sincerely thank the dedicated team of experts at Blockchain Council as I am now 100% confident of myself after gaining a profound knowledge of the core concepts of blockchain."