"The important thing in science is not so much to obtain new facts as to discover new ways of thinking about them." ― Sir William Bragg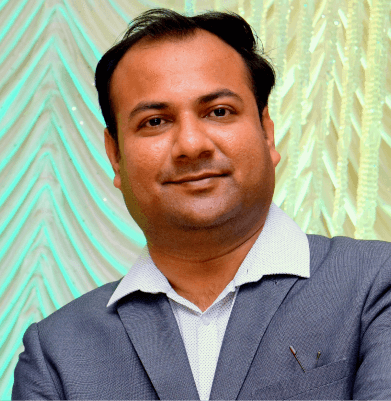 The ability to think of better ways to do regular things is indeed a rare attribute. This is the story of a man who believed in thinking beyond the traditional ways. His quest to achieve efficient solutions to the pressing issues faced in the telecom Industry led him to discover Blockchain Technology.
After having 9+ years of experience in Sales Engineering, Network Strategy, and Carrier Relations across the EMEA, India & Emerging Markets Corridor and having worked extensively to design, procure and develop far-reaching and cost-efficient Telecom Network connectivity & infra solutions, Kaushal knew the telecom industry inside out. He was actively looking for new-age technologies that could efficiently manage the issues faced by the telecom Industry.
In his own words, "Many of my BFSI, Telecom, and IT customers were expecting me to propose and develop a blockchain-based solution and we're excited to know what prospects can Blockchain bring to their industry."
Things started to fall in place when he attended a seminar organized by Blockchain Council. His interest in Blockchain grew as he explored various possibilities with Blockchain technology. He said, "After understanding various use cases of Blockchain for a company and new startup, I decided to enroll myself for the Certified Blockchain Expert. This training and certification have given me the required boost in my career. It helped me to develop and design the Blockchain-Based Solution for various customer segments."
The certification helped him to link blockchain technology and business processes for clients. He is thankful to Blockchain Council for the new perspectives he has gained towards the use of blockchain technology in the telecom sector.
He says, "I would like to thank Blockchain Council for such an in-depth course. It helped me to bridge the gap I have felt between my knowledge in the legal field and Blockchain technology. I understood how Blockchain could solve issues we usually face in the Telecom, cloud and BFSI domain, I feel extremely confident and got the motivation and assurance to develop Techno commercial Blockchain-based Solution for various clients."
Blockchain Council wished Kaushal the very best for his future endeavours.