"The Certified Blockchain Architect has helped in understanding the in-depth working mechanism of Blockchain technology. It gave me a clear understanding of different Blockchain networks and the best-suited approach to design an enterprise-level architecture," says Ravi Maheshwari, who has successfully completed his certification course in blockchain technology.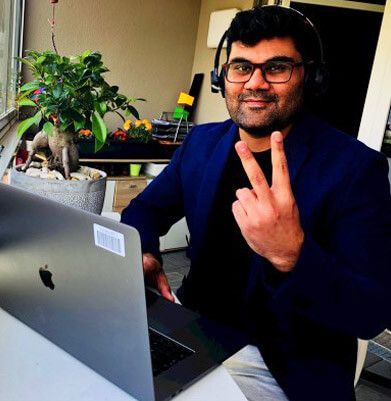 Currently, Ravi is working as an Integration Manager -SAP Blockchain innovation in EY. He has over 10+ years of hands-on experience in the SAP domain and holds subject matter expertise in the Technical upgrade of Portal, ECC, BI, and XI/PI systems. Talking about his competencies, he has extensive experience in SAP Basis, Portal Development, and Administration, managing configuration, PCD Management, Authorization/Permission Management, OSS Management.
With a Masters of Business Administration from Devi Ahilya Vishwavidyalaya, Ravi was always keen about learning futuristic technologies like blockchain. Now that he has become a certified blockchain architect, he wants to showcase his skills in the blockchain domain.
In his words, "Before achieving certification from Blockchain Council, I just had the basic knowledge of Blockchain, but I needed an expert training module that can provide me an in-depth knowledge of this futuristic technology."
"Undoubtedly, the training helped me gain an overall perspective on Blockchains and its industry-wide implications," he added further. Talking about his work experience, he has worked with Accenture as an SAP technical architect and S/S4HANA Consultant, SAP Technical Lead in Vodafone IT, Senior SAP Netweaver Consultant in Hewlett Packard, and many others. 
To continually upgrade his skills, he has achieved various other professional certifications, including DevOps Master, PRINCE2 Practitioner, SAP HANA HA100, amongst others.  Ravi believes that due to lack of awareness in the market, the true value of Blockchain implementation is yet to come, and the technology can play a huge role across various industries like the supply chain and medical sector.
He feels confident with the certification course he took from Blockchain Council as he says," I am more confident than before. Now, I can get involved in the technical conversation more quickly and get a quick start."