An investment in knowledge pays the best interest – Benjamin Franklin.
Investing in upgrading the skills and knowledge pays off well in the long term. This is the success story of a person that believed that knowledge is power and invested in knowledge to reap the excellent rewards later.

Sadeq Jaffar pursued his dual master's program in Digital and Strategic Marketing at London School of Business and Finance UK, after graduating from Staffordshire University UK in Information Technology with a specialism in mobile technology.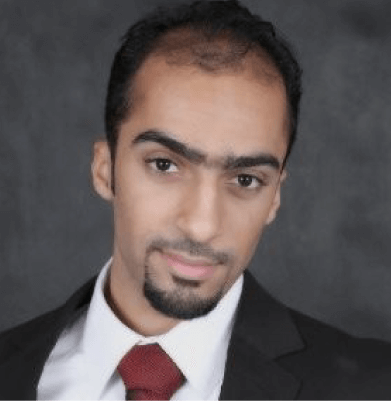 Having earned 15 certifications from Microsoft, Google, and  IBM, he still craved for more. He wanted to learn something revolutionalizing and groundbreaking; therefore, he opted for learning Blockchain. But the challenge was to identify the best source for blockchain training as there were many players in the market.
In his own words, "I always wanted to learn and expertise the concept, but initially, I was unfortunate. Blockchain was like a puzzle to be understood. Secondly, there were many training institutes online claiming to be best in the blockchain knowledge business, but to figure out what suits my profile and requirements was another challenge."
His extensive search for the best institute for Blockchain training ended with Blockchain Council. He enrolled for Certified Blockchain Expert that rendered him with the skill set and exclusive insights for implementing Blockchain for optimization of various sectors.
Becoming a Blockchain expert drove him to found Xernel Digital Solutions- a digital marketing agency implementing Blockchain solutions. His Blockchain expertise helped him to deliver exceptional results in the elimination of ad fraud and ensuring customers data protection.
Today, he finds himself at a new high in his career. He says, "I am doing fantastic professionally. I have started Blockchain consultations and pursuing it successfully. I thank Blockchain Council for the valuable knowledge that gave my career a new direction."
Blockchain Council feels immensely proud of Sayeed and wishes him all the success in the years to come.