Like all blockchain enthusiasts and those who are passionate about blockchain, Durga Madhuri also wanted to decipher the global craze surrounding blockchains and cryptocurrencies. Durga Madhuri is of the opinion that earning a globally acknowledged certificate from Blockchain Council has helped her expand their skills and has greatly helped her in realizing her career ambitions.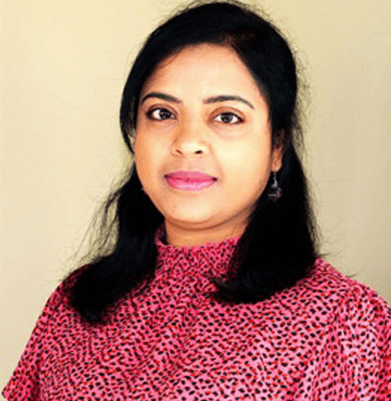 "The definitive training provided by Blockchain Council has allowed me to gain hands-on experience in real-world projects. This certification has provided me a profound understanding of the various aspects of blockchain such as the mechanism, structure, and benefits of blockchain, designing a blockchain network, and the various methods used to deploy blockchain to real-world applications."
"Learning from Blockchain Council has certainly put me in a different league now as they provided me with the exact cutting-edge knowledge needed to stay ahead of my peers. I consider this learning as a great experience of my life."
A project manager by profession, Durga Madhuri has always been an ambitious learner and one who gives her best with a special focus on customer satisfaction, key results, and business processes. She has always been open to change as she has always believed in adapting to new insights and changes in technology and processes.
Apart from her profession, she has always been an ambitious learner in her personal life also. On that level, she has been keeping herself abreast of the happenings in the blockchain space by enrolling in various projects and courses to master a new skill: designing blockchain applications for businesses across varied industries. On a personal level, she has always been one who loves to have conversations and discussions with her client executives and provide the best solutions to business problems.
The Certified Blockchain & Finance Professionaltraining has helped Durga Madhuri gain an in-depth understanding of blockchain concepts such as the basics of foundational finance, an overview of blockchain technology and its ecosystem, advantages of blockchain in the financial system, and the use cases of blockchain in financial management such as syndicate lending, trade finance, cross-border payments, and digital identity verification.
Durga believes that constant learning helps shape an individual in the best possible manner. She is extremely happy to have found her perfect learning partner, thanks to Blockchain Council.