A supply chain director by profession, Rodolfo Langarica, feels that 'Getting trained as a Certified Blockchain and Supply-Chain Professional, has really helped to improve my overall knowledge about the technology. Moreover, this certification has also given me an overview of how blockchain is revolutionizing the supply chain industry.'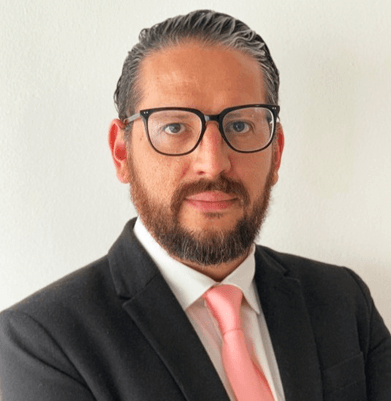 Rodolfo started his career as a supply chain intern in 2006. Since then, he has been working on improving his skills and knowledge. He pursued a Master's degree in Supply Chain Management and Logistics from the University of Barcelona. Later he signed up with the Blockchain Council for certification in the same to gain better industry knowledge of the technology.
In his words, he says that 'The Certified Blockchain & Supply Chain Professional training has helped me to comprehend smart contract applications for sourcing, procurement, enhanced and end to end visibility of the supply chain through blockchain. But the auditability of the transactions was the best takeaway of this certification for me.'
Rodolfo has been in supply chain management for the last 14 years. He has been working for multiple clients like Celanese, Sekisui Specialty Chemicals, Teleflex Incorporated, etc. He feels that supply-chain management is one of the essential steps in the chemical and health industries since the stakes are so high. Any fraud or fault could result in severe consequences for the organization or the consumer. Thus he builds and leads supply chain teams that deliver mind-blowing results for the organization and its customers. As a leader in supply-chain management, he also feels that high performing supply chain teams are achieved through motivation, empowerment, recognition, collaboration, and by making them feel valued.
Being enthusiastic about the supply chain, he needs his daily dose of learning. That is why he decided to train with Blockchain Council, which always provides up-to-date certifications. He wanted a profound understanding of Blockchain technology that was disrupting supply-chain management. His new skills are helping him to take better care of forecasting, logistics, warehousing, transportation, supply planning, and replenishment, etc. 
'I am excitedly looking forward to implementing what I've learned from the Blockchain Council into real-life scenarios of the supply chain,' says Rodolfo Langarica. He is currently working for Grupo Pochteca, handling the chemicals retail management as a more qualified blockchain professional.