"The Certified Blockchain Expert course has helped me understand blockchain technology and cleared all my doubts related to the technology," says Pranay Mahaldar who recently completed his certification course with the Blockchain Council. He believes that blockchain will revolutionize the future of risk management.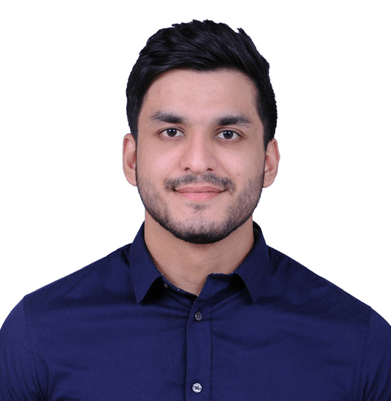 Currently, Pranay works in KPMG India with the IT Advisory – Risk Consulting practice. He is an experienced risk consulting expert and has served multiple clients from various industries.  He mainly works in the technology risk management sector including ITSM process, cybersecurity assessments, SWIFT and other payment systems, vendor assessments, network audits, and quality management audits, etc. He specializes in executing engagements in banking, finance, insurance, and telecom sector. Now that he has become a blockchain expert, Pranay wants to work towards the betterment of cybersecurity and help financial institutions.

With a Bachelor's in Engineering & Electronics from Vivekanand Education Society's Institute of Technology, Mumbai, Pranay has always been inspired by technology and how it can change our lives for better. He wanted to become a blockchain expert to enhance his skills, open gates for new career opportunities, and became a better person both professionally and personally.
Pranay has worked for many clients from different industries. He specializes in a variety of projects including internal audits, Information Security audit, SWIFT review, configuration review of the infrastructure – OS, active directory and firewall, application security review, and updating security policy and procedure framework as per ISO Standards, and the like. Moreover, he has been an active participant, chairperson and member of the Executive Committee of the Computer Society of India(CSI) Mumbai Chapter. CSI Mumbai is a reputed committee of IT professionals who provide technical courses to professionals willing to enhance their skills.
Pranay believes that every technology comes with its own set of challenges. The adoption of blockchain is no exception. He trusts the algorithms of blockchain and knows that there will be a time when everyone will not only accept but adopt blockchain. In fact, he is sure that blockchain will be at the core of almost every organization and that's why he is future ready with the help of the Blockchain Council. He says, "There will come a time when the basics of blockchain will be taught in schools. The power of blockchain cannot be ignored and it will surely transform the world around us."