It takes a great deal of wisdom to understand that continuous learning and skill upgradation is the key to assured success in today's world. This is a story of a man that believes in continuous learning and achieved success in life through his sheer determination and dedication.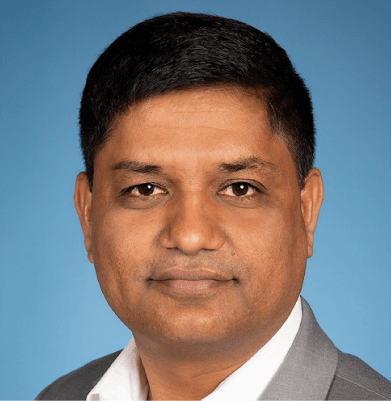 Karthikeyan Chinnusamy holds 25 years of experience and is currently working as a Sr Principal, Data Architect at Veritas technology LLC. After having such a successful career, many would never try to come out of their comfort zone, but Karthikeyan is not one of them. His idea of being successful included the ability to adapt well with the changing technology. That is why when he attended a conference on Blockchain by Blockchain Council he got enchanted by the idea of such technology and felt the urge to ace the Blockchain technology. After understanding various use cases of Blockchain for his company, he decided to enroll himself for the Certified Blokchaln Expert.
After getting certified as a Blockchain expert from Blockchain Council, this is how he explained his experience. He said, "I extend my heartiest thanks to Blockchain Council for delivering such an extensive training with such ease. The curriculum is quite advanced, but I specifically liked the way the tutor explained the basics of the core concepts. This training has helped me tremendously and has opened a whole world of Blockchain in front of me. I intend to take my learnings further and work on it for implementing Blockchain in my organization."
Currently, Karthikeyan is leading a Blockchain based project in his organization. Getting certified as a Blockchain expert has served him well as it has widened his horizons. Blockchain Council wishes Karthikeyan Chinnusamy the very best for his future endeavours.