"The topics covered by the Certified Blockchain Expert training are comprehensive and gave me a deep understanding of the concepts behind Blockchain and how it is applied to different use cases in several industries around the globe", says Osama Abbas, who has recently completed his online certification course with the Blockchain Council.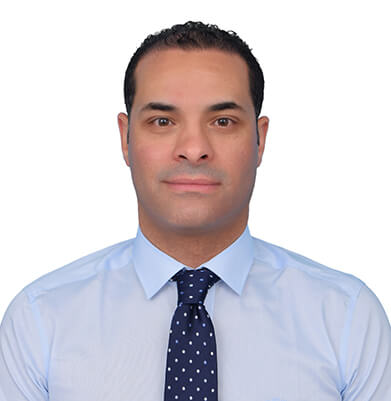 Currently, Osama works with AI Safe Danone as an Accounting, Tax, and Consolidation Manager. He is a qualified chartered certified accountant with more than 8 years' experience working for big four audit firms in Egypt and Saudi Arabia. His work experience revolves around providing audit and assurance services to advisory engagements to market leaders in tourism and leisure, telecom, manufacturing, aviation, insurance, banking, and financial sectors.
With a Blockchain Council certification, Osama has acquired an in-depth understanding of new use cases of Blockchain. He believes that "the certification course by Blockchain Council will help me cope with the evolving changes of business transformation to the Blockchain era. "
With a Master's of Business Administration in Professional Accountancy from the University of London, Osama was always excited about learning futuristic technology and curious to know how he can use such technologies across various domains. As he wanted to move a step ahead in his career, he decided to go with the blockchain certification course.
According to him, "Blockchain is changing the way business operates with increased transparency, efficiency, and security, and every one of us is interested in knowing how we can get involved to benefit from the various opportunities provided by Blockchain.
Apart from being a certified blockchain expert, Osama holds a certificate in International Financial Reporting, IBM Blockchain Essentials, along with IMA Data Analytics and Visualization Fundamental Certification, and many others.
He has worked with various top reputed organizations and successfully handled and supervised many projects. He has worked as an Assistant Manager in Assurance & Advisory Business Services, Senior Auditor in Deloitte, Assistant Auditor in KPMG, etc.
From the acquired certification course by Blockchain Council, Osama feels that he has become exceedingly skilled, highly knowledgeable in blockchain technology.
Osama mentions, "Being a Certified Blockchain Expert has opened my eyes to new use cases of Blockchain and will help me cope with the evolving changes of business transformation to the Blockchain era."