"Getting certified as a Blockchain Expert has helped me to enhance my overall knowledge about technology. I feel confident with the certification course I acquired from Blockchain Council", says Nishant Narendra Kulkarni, who recently completed his certification course in the blockchain domain.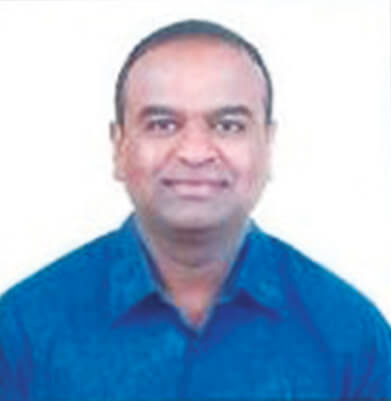 Currently, Nishant is working with Fiserv, in Pune, India, as a 'Scrum Master' in Finance Domain. He has an overall 14+ years of professional IT experience in Software Development/Support and Project Management, including 7+ years of Business Analyst experience with various reputed organizations. Nishant expertise in end-to-end implementation of SDLC as well as holds experience in Agile Methodology. Moreover, Nishant is an experienced Business Analyst, Lead Consultant, Project Lead, Senior Software Engineer, Technical Consultant, and also a Programmer.
With a Master's in Computer Applications, Nishant has always been inspired by futuristic technologies such as blockchain. Now, as he has signed up with the Blockchain Council for a certification course, he has gained a better industry knowledge of the technology.
In his words, he says that initially, "I was uneducated about Blockchain technology. The certification course acquired by Blockchain Council has helped me to understand the basic, intermediate, and advance blockchain  concepts and fundamentals thoroughly." Nishant has worked for many clients from different industries, including Syntel, CSC, IBM, and many others. He has successfully worked as a Business Analyst in the IoT domain and worked with FedEx client as Offshore Product Owner for Pricing Area.
Being enthusiastic in learning futuristic technologies, he decided to train with Blockchain Council, which always provides up-to-date certifications in the blockchain domain. He wanted to have a profound understanding of Blockchain technology so that he can understand and learn the practical implications and use cases of blockchain technology.
Nishant mentions, "I am doing excellent in my career and excitedly looking forward to implementing what I have learned from the blockchain council."
He feels confident that if any blockchain issue comes up in the future, he would be able to offer blockchain solutions.