Leadership and learning are indispensable to each other. – John.F.Knedy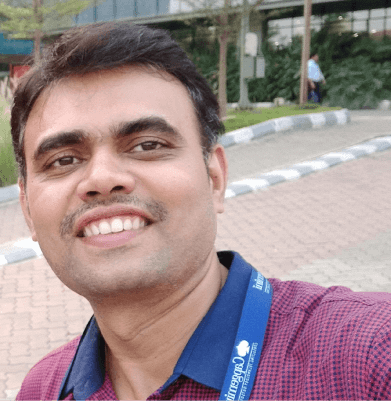 People in leadership roles should always be keen to learn new things. Darshan Vyas is the kind of leader who believes in continuous learning and development of futuristic technologies. He is quite passionate about emerging technologies and keeps his knowledge up to date. This is how he came to know about Blockchain technology.
In his own words, "I was astonished by the use cases of this revolutionizing technology. I wondered from where I could understand this technology from my core and how it will benefit me as Blockchain technology is quite new, and there were not many players in the market that could render expert knowledge, But Blockchain Council answered all my queries well and helped me clear out my vision of future with Blockchain Technology."
He enrolled in Blockchain for supply chain management.
He started his career as a Field service engineer in 2002. He climbed up the corporate ladder on account of his sheer determination. Currently, He is working fulltime as a Head of project and delivery at an MNC. Therefore, he asked for a personalized schedule for the instructor-led training, and considering his dedication to learning, Blockchain Council went out of the way to help him and devised an individual learning plan for him.
After the completion of his certification, he gained expertise in Blockchain's application on supply chain management. He is doing exceptionally well in his career as he is leading his team in the deployment of Blockchain in supply chain management. The innovative project has given him recognition in the company, and his peers look up to him now.
Blockchain Council feels immense pride in Darshan Vyas's achievement and wishes him the best of luck for his future.