Holding more than fifteen years of experience in the field of information technology as a senior associate, project manager, and senior manager, Satyabrata Majumder is currently employed as a senior technology architect in Blue Cross and Blue Shield. He holds vast experience in working on different projects such as digital transformation technologies, designing and delivering global Warehouse Management System, delivering projects on supply chain analytics, and leading teams to perform efficiently.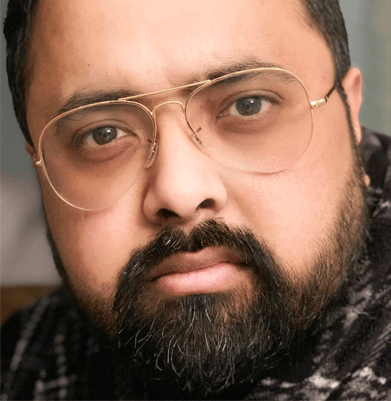 Satyabrata's passion for staying updated with the latest trends of disruptive technologies such as blockchain, big data, and machine learning is what led him to pursue two courses in blockchain with Blockchain Council. Certified Blockchain Architect and Certified Blockchain and Healthcare Professional are the two certifications he undertook in order to understand the numerous advantages blockchain offers to the healthcare domain. He has always been curious about understanding the several use cases of blockchain for healthcare.
When asked about his thoughts on pursuing courses with Blockchain Council, an excited Satyabrata replied, "Undertaking the course helped me realize how vast blockchain was and how much there was for me to learn. Blockchain Council provided me with a robust and immersive learning experience through its self-paced certification courses. The certifications were well structured as each learning module was outstanding and comprehensive, which thus resulted in an enjoyable learning journey. The secret lies in understanding the right use case for which blockchain must be applied. It is an extremely powerful tool with tremendous capabilities. This is my key takeaway from this training."
Satyabrata Majumder says that he was really impressed with the certifications he enrolled in as he was able to learn a wide array of concepts. When asked about the concepts learned, he mentioned that he was glad to gain an in-depth understanding of the blockchain architecture, business components of blockchain architecture, analyzing requirements, translating requirements into functions, an overview of the healthcare industry with respect to specific problem statements, and popular use cases of blockchain in healthcare such as drug counterfeiting, clinical traits, and healthcare records management.
Overall, Satyabrata Majumder is glad that he took the initiative to learn blockchain as he now considers it his best decision as he has now gained the much-needed confidence and expertise to make his mark in the blockchain sphere.