"DEVELOP A PASSION FOR LEARNING. IF YOU DO, YOU WILL NEVER CEASE TO GROW."-Anthony J. D'Angelo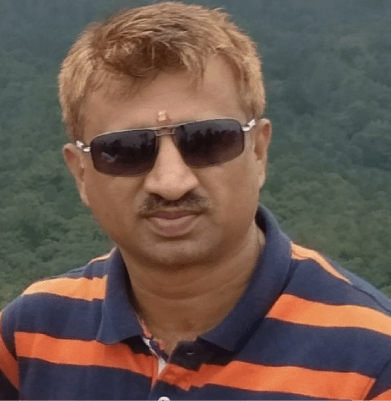 Passion for learning is truly rewarding. This is a story of an individual, who against all the odds didn't let his passion for learning die, instead, he nurtured it with the best of his capabilities. Which in return presented him with the best career opportunity of his life.
Lakshminarayan was working in an MNC as a Test manager which many would consider an achievement. But Mr. Lakshminarayan wanted to rise above mediocrity and wanted to be an asset to the company playing a crucial role in the company's development and steering company on the path of success.
Mr. Lakshmnarayn's journey with Blockchain started from a conference on futuristic technologies. He was amazed by the prospects of Blockchain technology and how it can optimize various processes in the IT sector. He got inspired by the discussions on Blockchain Technology and it was widely accepted as a solution to many problems businesses face today. He could envision what Blockchain can do for the world and for his career growth.
Without a second thought, he enrolled in the Certified Blockchain Expert. In his own words, "Getting certified as a Blockchain Expert not only rendered me expertise in Blockchain but has also marked my credibility as a blockchain expert in the international job market." He further adds, "I want to thank Blockchain Council for providing such an in-depth training on Blockchain and feel privileged to be associated with Blockchain Council."
Currently, Mr. Lakshmnarayn is heading a project on implementation of Blockchain technology in his current company. He takes pride in heading one of the most innovative projects in the company. His passion for learning Knowledge in Blockchain domain served him well and made him a crucial asset to the company.