Blockchain Council takes immense pride in introducing David Schmitz, an active member of the Blockchain Council Community. David has been an inspiration to many who aspire to start their own business in the technology sector. David's journey is proof that even if you are not a technocrat, still you can put technology to use by combining your domain knowledge with the technology and create promising solutions leveraging technology. David now successfully manages his Tech and Legaltech company Techmedev sàrl in Luxembourg and has been reaching new heights since then.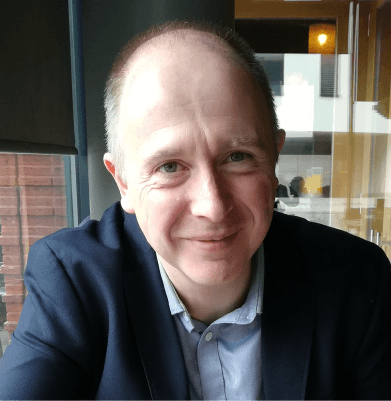 It all started when he was working in SPF Interieur as BePol officer & entity manager and attended a seminar on how Blockchain technology can provide solutions for legal issues. David saw an opportunity. Having more than 15 years of experience in the legal field, he thought of establishing a platform that combines the Blockchain and his knowledge of the legal domain. He enrolled in the Certified Blockchain Expert and after completion of the certification, he decided to enroll in more certifications such as Certified Hyperledger Developer, Certified Smart Contract Developer and Certified Cryptocurrency Expert.
He aimed to develop the technological model that will simplify and strengthen the process of making and maintaining legal contracts. This is when he co-founded Techmedev sàrl. Techmedev sàrl is the first LegalTech startup (partner of Seraphin Legal) incorporated in Luxembourg, that is focused on digital conversion of contracts, for legal professionals. Techmedev sàrl also work on the development of Blockchain and Cloud environments. He utilized his experience in the legal sector & Blockchain, to create a company focused on implementing Blockchain in various legal processes.
In his own words, David says, "I want to thank Blockchain Council for such an in-depth course. It helped me to bridge the gap I felt between my knowledge in the legal field and Blockchain technology. I understood how Blockchain can solve issues we usually face in the legal domain, and I understood the practical implementation of the technology in creating legal contracts. I am glad I associated with Blockchain Council and became a part of such an inspiring community".
Blockchain Council wishes David best of luck and hopes he continues to meet success further in his journey as well.