My mantra is simple "Never Stop Learning Because Life Never Stops Teaching."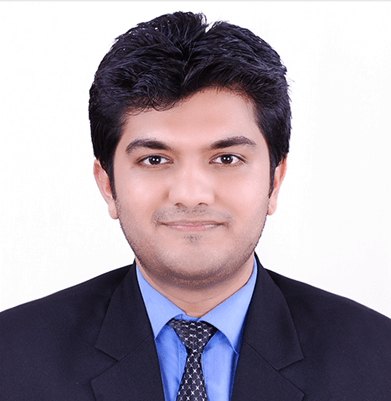 These were the words uttered by Nilesh Sapariya when asked why he chose to do a blockchain certification. He is of the opinion that his opulent technical expertise, sharp mind, and perseverance are the key factors that have groomed him well.
Nilesh holds vast experience in areas such as penetration testing, web application testing, assessment of IT infrastructure and web application security, and handling the information security of the entire organization, to name a few. Before enrolling in the Certified Blockchain Expert training with Blockchain Council, like many, he was also a little vague about how this knowledge can be put to use in the professional front. But once he undertook the course, as stated by Nilesh, "Now I knew that there was no turning back and that I had landed at the right place that was going to make a huge positive impact on my career."
When asked about his opinion on the course, an elated Nilesh stated, "I believe that I have made the right decision by choosing to pursue this course. It has certainly provided me with the knowledge needed to survive in the competitive world of blockchain. While undergoing the course, I realized that each and every concept that was included in the learning module was very much in tune with the current developments and advancements that were taking place in the blockchain sphere. Overall, I consider this a very wise decision from my side."
When asked about his general opinion on the course, he said that the course was delivered in a professional and timely manner, the support team was exceptional, the sessions were easily understandable, and that he has gained an exceptional amount of subject matter expertise. Holding a career in the security domain, he says that this was a course that helped him learn all the crucial aspects of blockchain security. Nilesh is currently working as a regional security consultant in Dubai. Let us wish him good luck in all his future endeavours!