"An Investment in knowledge pays the best interest " – Benjamin Franklin.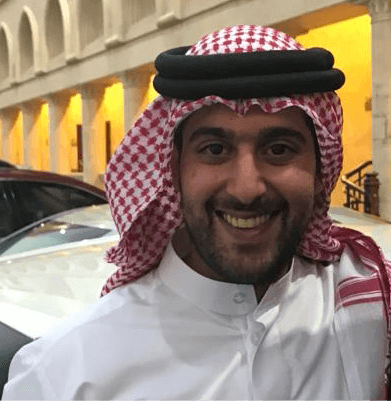 Learning has no age limit. Continual learning is the key to achieve great success in life. At the centre of the focus of today's story is Faisal Mohamed Al Murbatd. Faisal had worked with multiple products in banking and finance domain. Having worked in the banking sector, he felt banks are struggling in at various fronts due to Fraud, ambiguity in clearing and sand payment challenges. He felt there is a need of a technology that could integrate multiple processes and ensure the safety of data.
A few years ago, he came across an article by Blockchain Council that aimed to bring awareness about the use of Blockchain Technology. Years later, when he attended a seminar by Blockchain Council in Kuala Lumpur Malaysia, he was moved. He decided to become a blockchain expert as he could foresee the grand impact blockchain technology can have in the banking domain.
In his own words, he describes his experience with Blockchain council as "After completing a lot of hours on developing my knowledge on Blockchain then I decided to take it to the next level and applied for this course. After going through the certified blockchain training, I have understood the practical implementation of Blockchain in financial institutions. I am currently working as a Corporate Account Manager in a telecommunications company based in the Kingdom of Bahrain. Thanks to Blockchain Council, I feel confident enough to raise awareness about blockchain technology in our region."
Nothing gives Blockchain Council more uplift than seeing people getting motivated to bring the required change and overcome obstacles in traditional processes. It's the enthusiasm of people passionate about technology that keeps us motivated to deliver the best.