A full-stack developer and a data science wizard, Samyak Jain's journey into the world of blockchain has only just begun. He says, ''Blockchain Council has helped me in developing an understanding of how blockchain works, the consensus algorithms involved, building applications on hyperledger fabric using composer and applications of blockchain in the industry, specifically in establishing the source of truth or provenance.''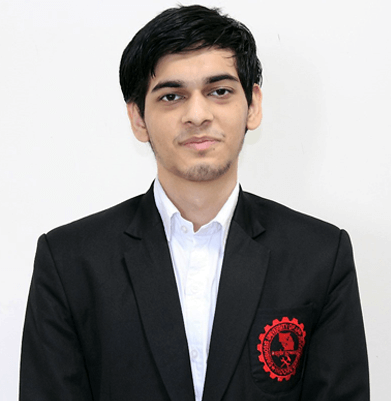 Samyak is currently pursuing an internship with TraceX Technologies as a Software Engineering Intern. After completing the online course in blockchain technology from Blockchain Council, he is transitioning to take over the entire development flow of the Hyperledger based blockchain network within his organization. His effortless adaptation of blockchain technology into working projects is proof of the competence earned by doing this course. His other duties include but aren't limited to using MEAN stack to build modules/dashboards/reports to deliver insights and value to customers using web applications. 
Along with being an aviation enthusiast, Samyak has figured his core interests to work upon, very early in his career. He is genuinely into Data Science, Machine Learning, Cybersecurity, Automation, and research. Samyak began as a trainee learning the basics of JavaScript framework Angular 2. This gave him command over the concept of MVC architecture for single-page applications.
After that, he forayed into Robotic Process Automation. He learned to develop automation workflows for business process automation with a 100% scope for automation. This was an early milestone that Samyak achieved. With his learnings, he went on to develop an automation framework for attendance management that was capable of generating summarized attendance reports for an entire batch within 30 seconds.
A sharp self-starter and go-getter, Samyak has now begun exploiting blockchain technology to create better solutions. "In the fast-paced environment of technology, there's no end to the skills you can gain. Signing up with Blockchain Council to become a Certified Hyperledger Developer was one of the best decisions I made. It has aided me in acquiring the foundations required for the development, deployment, and maintenance of blockchain networks on Hyperledger Fabric. It has given me the confidence to design and implement projects on my own," says Samyak.