"The Certified Blockchain & Supply Chain Professional has helped me in understanding what blockchain is at a fundamental level and guided me in building solutions that can impact all the aspects of Supply Chain.The acquired training enables me to clear my concept so precisely that now I can apply it to my industry like port operations as well," says Beenish M., who successfully completed her certification course from Blockchain Council.
Beenish describes herself as a totally assertive personality. She says she's a visionary, a diversified individual, who holds a strong work ethic combined with a commitment to excellence in fulfilling all her responsibilities. Being a Blockchain enthusiast, she decided to sign up with the Blockchain Council to become a Certified Blockchain & Supply Chain Professional. This certification has given Beenish more confidence in the Blockchain domain.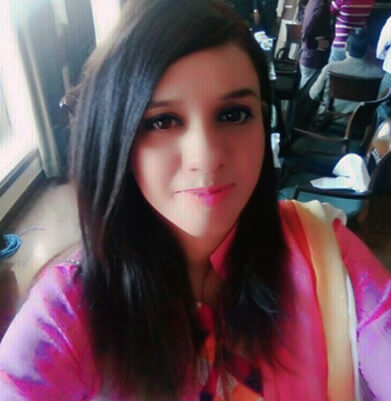 She pursued her Master of Business Administration from the reputed Karachi University, Pakistan, and currently, she is working in Line Billing as an executive. Talking about her past work experience, she initially started her career as a Business Analyst in International Credit Information Limited.
Presently, she is doing great in her career and wants to switch her field completely and pursue Blockchain technology.
When asked about her takeaways from the online training, she replied that she had gained the crux of the Blockchain in the whole supply chain.
Overall, Beenish felt satisfied with the online Blockchain training, and now she considers it her best decision as she has gained much-needed confidence that will help her in applying it to her current work industry as well.