Every IT professional who wants to stay updated with the recent technological trends will certainly come across the term 'blockchain.' Though there are many courses available online that promise to deliver the adequate knowledge and skills, it is important for the candidate to have the ability to judge in order to choose the right blockchain course to make a positive impact on his career and life.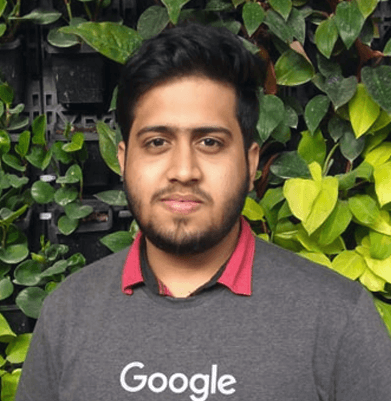 Debashish Choudhury is one such candidate who has a very keen sense of judgment and the passion to learn and excel in the field of blockchain. Making a difference in the field of blockchain technology and carving a niche for himself in this highly competitive field are the driving forces that made him enroll for blockchain certifications, thus aiding in elevating his knowledge to a great extent as, in today's competitive world, it is very important to be ahead of your peers if you wish to achieve big. This applies to any individual in any field and not just blockchain.
When asked about enrolling in the blockchain council to get certified, an elated Debashish replied, "The certified blockchain architect and certified blockchain expert certifications I undertook at Blockchain Council have certainly transformed my life for the better. I consider learning through the blockchain council as a great honor. It was certainly worth the time and money invested. Even the slightest bit of doubt I had before enrolling for the course has now faded away, as blockchain council has certainly fulfilled all my expectations to a great extent and I only feel like I have gained more by enrolling in this course."
Debashish is now happy that he can showcase the skills learned to land lucrative jobs in the blockchain space. When asked about his takeaways from the session, he said that the sessions were incredible and that he has now gained a profound knowledge of concepts such as mining algorithms, smart contracts, distributed databases, and several blockchain technologies such as Bitcoin, Ethereum, Quorum, Corda, etc. Currently pursuing the fourth year of his B.E from Mumbai University, he already feels like he is way ahead of the world because of the insights he has gained from the sessions conducted by the blockchain council.
Debashish strongly believes that his passion for exploring new technologies is what has led him to learn from such a renowned platform.