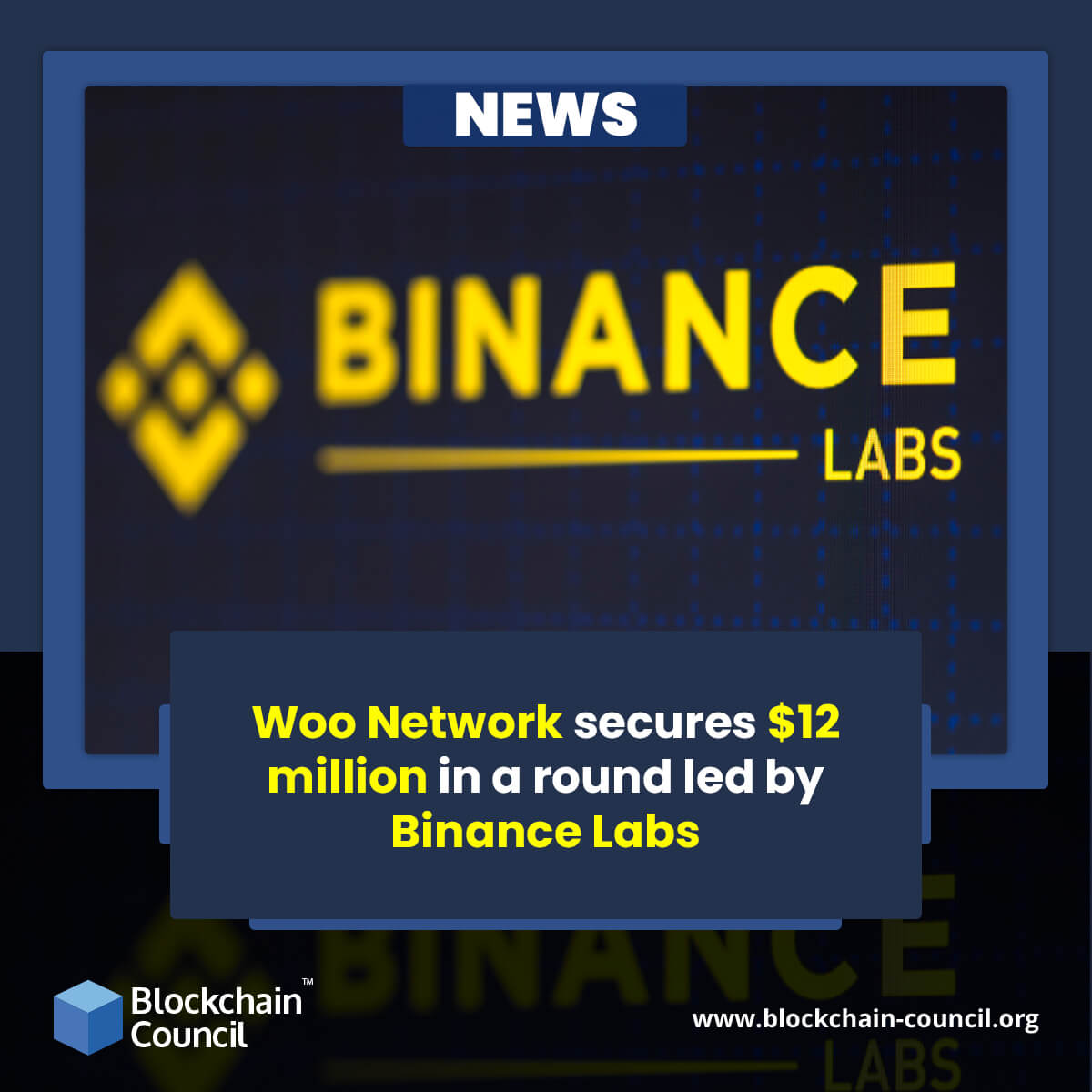 Taking pride in being a globally-acclaimed liquidity provider for DeFi space, Woo Network has announced to pool an additional capital of $12M in a Series A+ funding round organized by the entity. The funding round was led by Binance's investment venture Binance Labs that aims to incubate high-potential projects looking for financial assistance in the crypto space. The new pooling is an addition to Woo Network's $30M Series A funding event.

According to the report, the collected funds will play a significant role in furthering the expansion plans of the Woo Network ecosystem. The firm started providing its liquidity services on the Binance Smart Chain network in 2020 making it evolve as a trusted partner of Binance's leading crypto exchange cluster. The latest analytics have revealed that the value of Woo Network's native token has risen to new heights after the announcement of the additional investment by Binance Labs.
Woo Network is recognized for offering liquidity services to exchange platforms, business entities, trading teams, decentralized wallet solutions, and decentralized finance applications. The chief protocols supported by the portal include brands like ParaSwap, 1inch, Dodo, DYdX, Matcha, etc. The powerful algorithm for aggregation and revolutionary trading mechanisms makes Woo Network a promising interface for crypto investors seeking economical liquidity resources. The users can use the API or the native trading solution Woo X to take advantage of the liquidity tools and services.
Talking about the support from Binance Labs, Woo Network's chief of ecosystem development, Ran Yi stated that Binance shines as a top-tier firm with the highest support for transactional volume and clients. The company is looking forward to expanding its operations with Binance's support and expertise in the sector. The team will strive to explore all the verticals of the industry to promote its liquidity portfolio. The investment director of Binance Labs Peter Huo conveyed that the collaboration will pave way for the entry of more projects on the BSC ecosystem.
The incubation and venture capital cluster of the world's biggest crypto exchange by volume, Binance has recently signed various investment deals related to DeFi. The platform concluded $2.4M funding for Polkadot-supported Plasm Network and fetched $60M for cross-chain solution Multichain. The investment incubator supports DeFi projects and developers willing to penetrate into the fast-growing DeFi field.