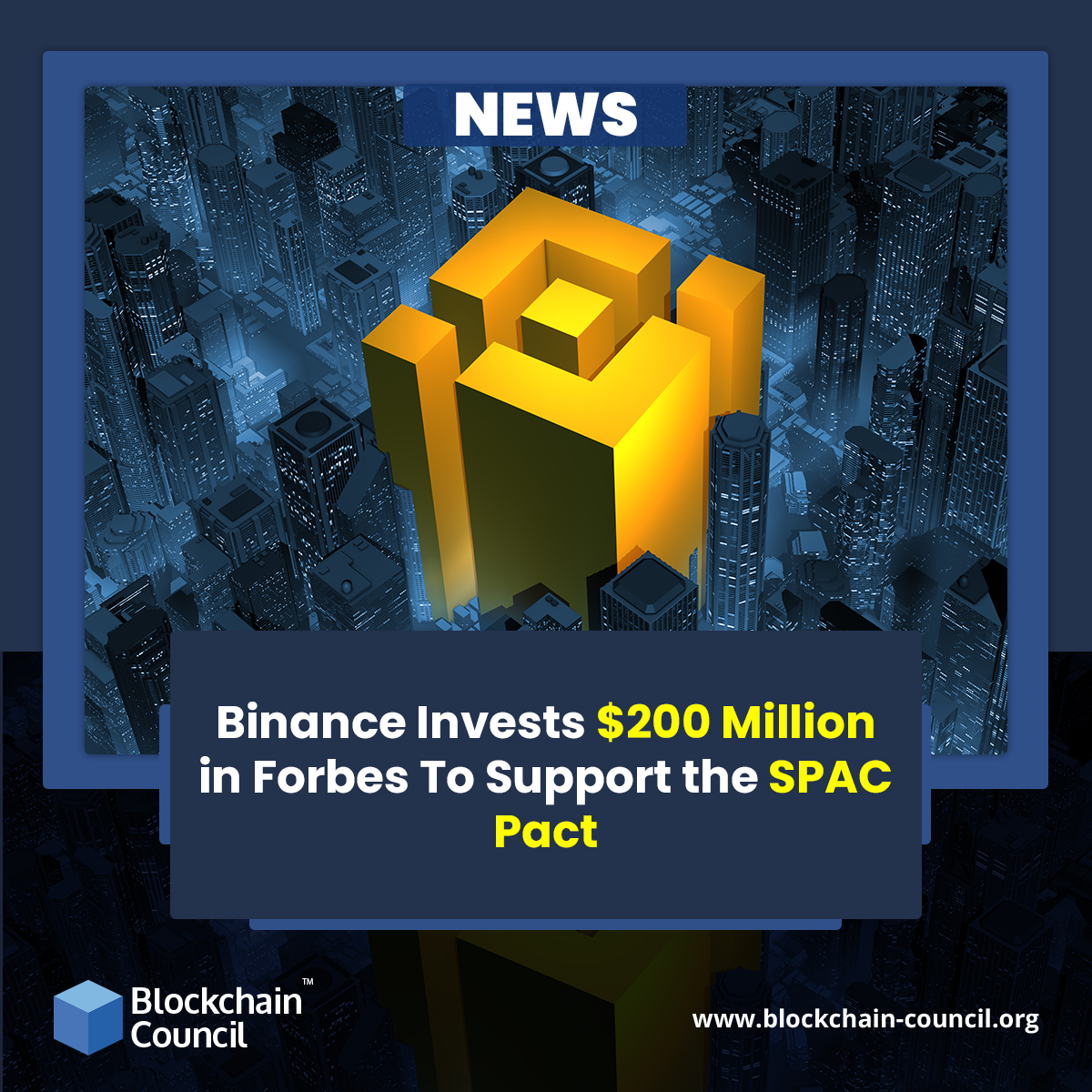 Where mergers and partnerships are a common scenario in the crypto industry, some of them garner global attention as they involve the biggest brands coming together for innovative projects. Taking the sector by a storm, the world's largest cryptocurrency exchange Binance has announced to invest $200 million dollars in Forbes Global Media to support its merger with SPAC. In a recent news broadcast, the popular magazine and digital publishing group, Forbes revealed that the firm is going public through a blank check merger with Magnum Opus Acquisition by the end of the current quarter.

According to the report, the highly-anticipated deal will play a significant role in facilitating the Forbes merger with the SPAC Magnum Opus. The stake will help Binance emerge as one of the top two biggest owners of Forbes and thus strengthen its expansion plans. The trade is aimed to further bank upon Forbes' growing digital prowess through proprietary tech cluster and analytics tools.
As part of the investment, Binance will be allowed to have two directors in the board panel out of a total of nine. The members to be included in the board are Patrick Hillmann, the chief communications officer of Binance, and Bill Chin, the chief of Binance Labs, the popular venture capital and incubator of the exchange ecosystem. The announcement confirmed that the management team at Forbes will remain the same post the deal and shall continue to work under the leadership of CEO Mike Federle. The whopping investment by Binance will replace half of the $400 million private investment in public equity or PIPE. The amount was pledged by the institutional investors in August 2021 when the SPAC deal was announced by Forbes. The overall worth of the PIPE will remain fixed at $400 million.
Talking about the pact, Binance CEO Changpeng Zhao stated that media will play a significant role in educating and building a sense of understanding among consumers as Web 3 and blockchain technologies continue to prosper. Post the closing of the trade, Forbes will list its shares on the New York Stock Exchange under the ticker symbol FRBS. Forbes is a global brand that is supported by more than 150 million people from 76 countries across the globe.
The renowned business news organization, which publishes Forbes magazine is looking forward to pooling nearly $600 million of gross proceeds. The figure includes $200 million of cash to be held in the trust account of Magnum Opus and $400 million in PIPE. Interestingly, the deal will bring the value of the combined firm to a striking $630 million worth. The magazine group stated that they will employ the funds to promote the long-term engagement of users on the platform. The team will offer memberships and recurring subscriptions to premium content and products to garner increased support from the readers.