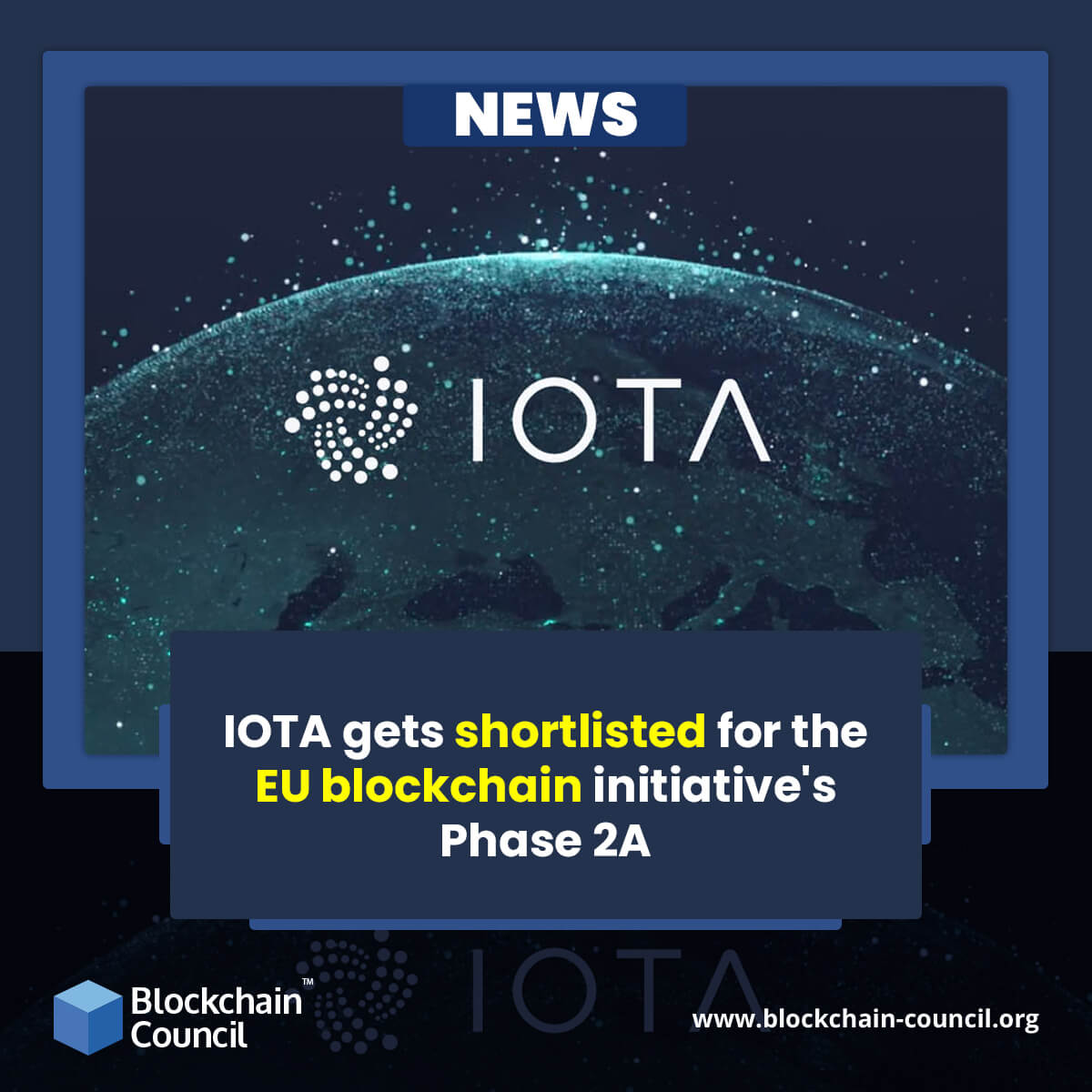 Working as a popular open distributed ledger and value transfer protocol, IOTA has proudly announced that it has joined the European Commission for its blockchain and DLT initiative. Having been selected as one of the five contractors for Phase 2A, the Internet-of-Things transaction blockchain (IOTA) will aid the development plans of the European Blockchain Services Infrastructure or EBSI significantly. The teams will work together to exploit the potential of blockchain technology by supporting expansion plans of the EU initiative in the cluster.

As per the report, with Phase 2A, EBSI is looking forward to working in five core sections including:
Looking into the feasibility of sharding to infuse scalability to IOTA on EBSI.

Creation of an approval-based consensus system with enhanced flexibility and easily usable with permissionless and permission-required cases.

Assurance that Iota-supported cross-border transfers are following the EBSI regulatory setup and regulatory essentials of EU member states.

Infuse the GDPR-compliant identity project with the newly developed structure for EU digital identity on the EBSI.

Support on and off-chain connections with other protocols across EBSI as well as seamless integration with Ethereum Virtual Machine.
The results derived from the phase 2A modules in the next six months span will help the EC to choose at least three out of the five contractors for the next stage. In the next level, the European Commission will field-test the operational power of the newly formed infrastructure and applications that will fuel its core plans. The IOTA blockchain, last September, was elected as one of the seven entities for supporting the innovation plans of the European blockchain initiative.
With its spectrum of unprecedented features, IOTA blockchain has managed to create a strong position in the crypto industry. The use of decentralized acrylic graphs on the system helps the network to execute processes with small energy consumption and no gas fee expenses. The decentralized layer one smart contract channel built on IOTA, Assembly, recently pooled a $100M capital surge from private investors and earned a vote of praise from IOTA's co-founder and chairman, Dominik Schiener. The IOTA blockchain network is a prominent name in the sector and is continuously expanding its cluster through strategic collaborations and partnerships with top-tier names of the crypto field.