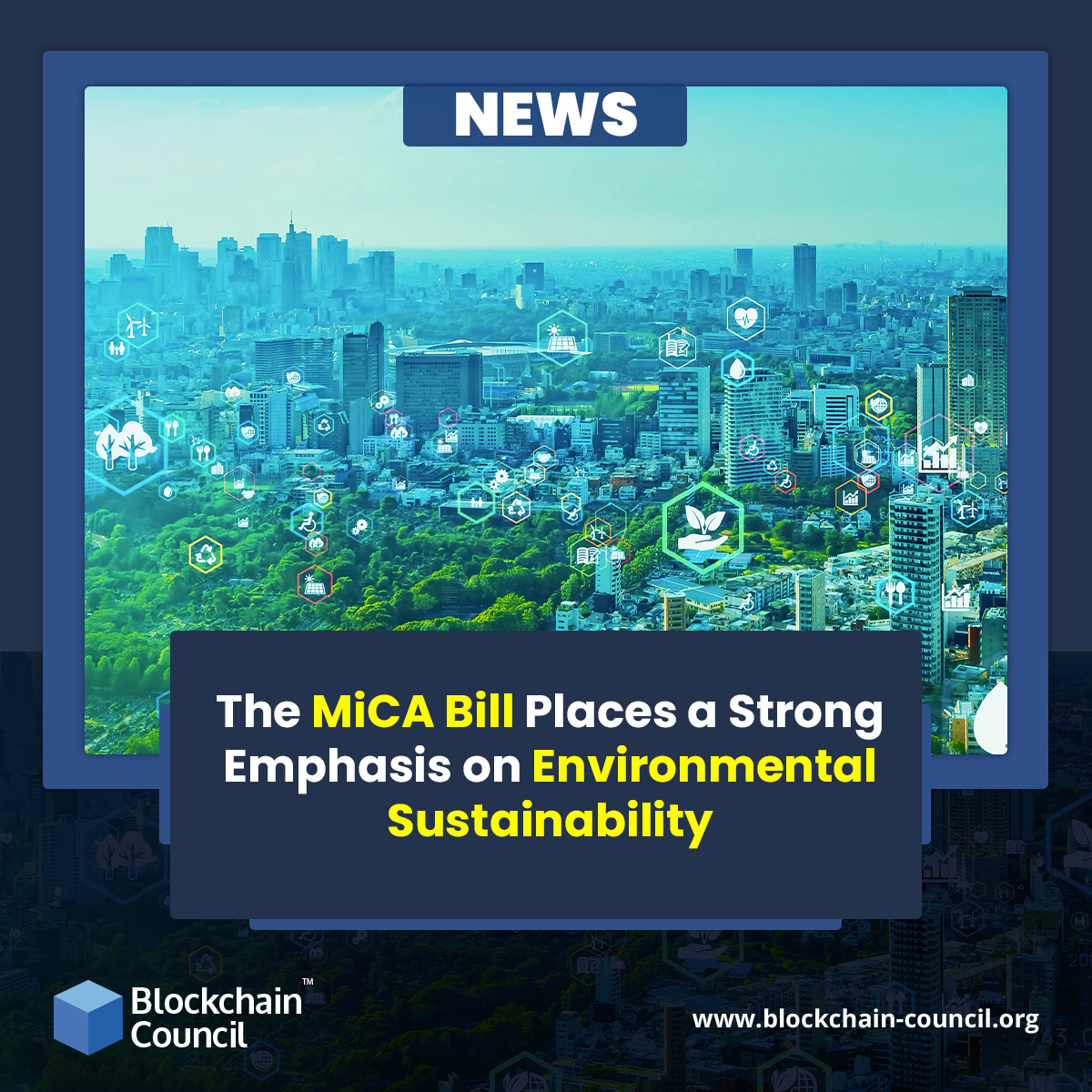 With the European Union set to cast a vote on the future of the highly-anticipated Markets in Crypto Assets bill, the Bitcoin mining industry keeps desperate eyes on the final result. In the latest development, it is revealed that the status of Bitcoin mining in the EU rests exclusively on the outcome of today's voting in the European Parliamentary Committee on MiCA. The long-awaited bill has been presented for a vote after the re-inclusion of the controversial statement related to the 'minimum environmental sustainability of crypto mining and this has put a lot of uncertainties on the future of the mining sector in the region.

According to the statement, the firms involved in blockchain technology will have to submit a detailed plan highlighting how they would ensure environmental sustainability. The projects who will not be able to satisfy the regulatory requirements outlined in the law will not be allowed to mint coins or trade them in the European Union. However, not mentioned clearly in the document, the statute will leave a direct impact on Proof-of-Work ecosystems. Interestingly, the PoW chain is used by the largest crypto networks like Bitcoin, Ethereum, etc. As BTC works on decentralized technology, no rollout module can be issued in this regard. This non-compliance with the law can pose a threat to the working of Bitcoin mining rigs and related firms in the territory.
The European Union contributes to nearly 12-14% of the global hashing power on the BTC ecosystem, with Germany and Ireland leading the sector. The government authorities are working out a strategy that would help the EU resolve the environmental concerns triggered by the mining operations. Bitcoin mining requires heavy energy consumption for running the equipment and thus results in a concerning number of carbon emissions causing air pollution. A report by Frankfurt in November 2021, stated that by August 2021, the BTC ecosystem used 90.86 Terrawatt of energy annually. This forms 0.05% of the total global consumption. The blockchain accounts for 0.08% of the total global carbon emission levels.
Citing the consequences of the bill, member of Parliament, Pierre Person said that a restriction on mining can hamper innovation in the region. He, in his tweet, added that by prohibiting BTC and ETH and strangulating the growth of NFT and DeFi, the government is harming their sovereignty. While the status of BTC mining remains in doubt, Ethereum is in a better situation as the platform is set to come up with the launch of the Ethereum 2.0 "Merge" that uses Proof-of-Stake algorithm for mining functions.
If you are planning to learn more about crypto and blockchain technology, then Blockchain Council courses are best for you. These courses are designed to suit the requirements of the participants in the best possible way from scratch to expertise.