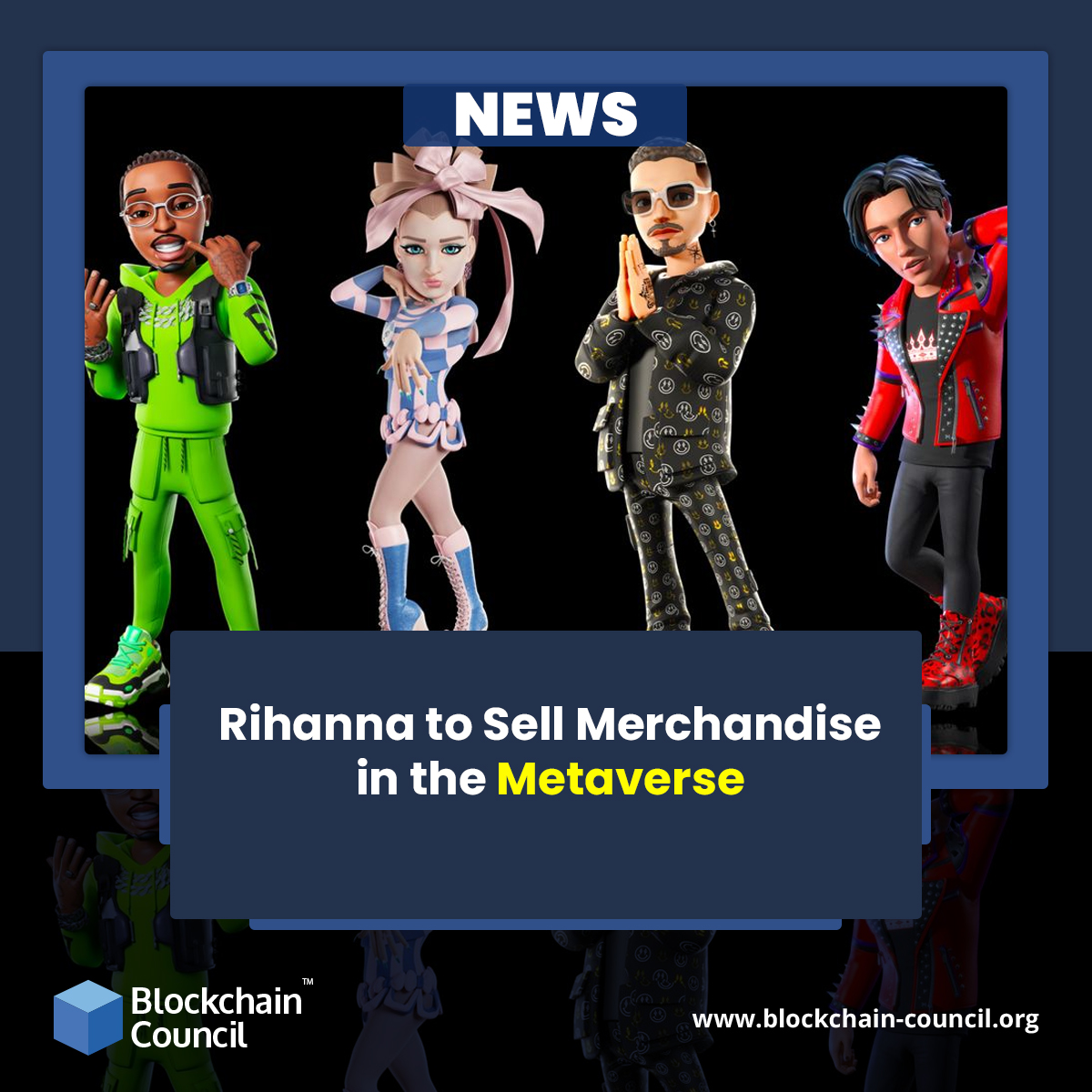 Rihanna has conquered the world through her music. She now wants to make a name for herself in the Metaverse after being quite popular on Web 2.0.

A metaverse is a network of linked 3D virtual worlds that promote social interaction. In futurology and science fiction, it is frequently referred to as a fictional version of the Internet as a single, global virtual environment facilitated by the use of augmented and virtual reality headsets.
Rihanna not only excels in the music industry but is also a fashion designer and a businesswoman. Following the footsteps of well-known fashion labels such as Victoria's Secret and L'Oréal and several celebrities, Rihanna is all set to expand her business by entering the Metaverse realm.
Regarding this, on March 14 Rihanna has submitted a fresh series of trademark requisitions to promote her cosmetics and other products venture in the Metaverse's virtual world, as reported by Josh Gerben the US trademark attorney. 
Rihanna wants to take her fashion enterprise to the next level by entering the metaverse
Rihanna, who is 34 years old, has not only dominated the music industry with her songs but has also built a fashion empire with a market worth of more than 570 million dollars in just four years.
But the real world isn't enough for the artist, who now wants to rule Web 3.0, counting on her brand to become established in the metaverse. So the issue is, which platform will Rihanna choose to invest in?
Rihanna has submitted a new trademark registration for her FENTY brand, implying that she would sell "virtual" cosmetics and hair care goods.
Soon to be available in a virtual world near you… #Rihanna https://t.co/PhTqfi4jFu
BREAKING: Rihanna appears to be taking her Fenty empire to the metaverse, per @JoshGerben.

This comes days after a report that Savage X Fenty is eyeing an IPO at a $3 billion valuation.https://t.co/SIwwtPhjfX

— Boardroom (@boardroom) March 15, 2022
March 15, 2022 — Josh Gerben (@JoshGerben)
Even though she hasn't spoken much, it's safe to assume that Decentraland is one of the most appealing possibilities for artists looking to enter the metaverse, since it's where a variety of musical and athletic events have taken place.
Indeed, Decentraland will host the first fashion week dedicated to all things Web 3.0 in March.
Decentraland says
Designers, brands, and fashionistas, unite!
Metaverse Fashion Week is a collaboration between Decentraland and @UNXD NFT.
A week filled with catwalk presentations, pop-up stores, after parties, and immersive activities. Have your collections ready for March 24th – 27th, 2022! pic.twitter.com/BXkpAV1TOJ
Calling all designers, brands and fashionistas.
Decentraland x @UNXD_NFT presents Metaverse Fashion Week.
A week of Catwalk shows, pop up shops, after parties and immersive experiences 24th – 27th March 2022
have your collections ready! pic.twitter.com/BXkpAV1TOJ

— Decentraland (@decentraland) December 26, 2021
December 26, 2021 — Decentraland (@decentraland)
Users will be able to watch live ramp walk displays throughout the week and purchase the items and accessories on the exhibit to adorn their avatars.
Adidas, Reebok, Nike, and Puma are among the other large ventures that have invested in the metaverse.
The Blockchain Council's comprehensive courses are for you if you want to learn all there is to know about crypto and blockchain technology. The courses deliver subjective and practical knowledge in an easy-to-understand style to students. Additionally, they are low-cost and allow you to quickly gain exposure to a developing industry.
If you want to keep up with the trends of blockchain industry, join our communities on Discord, Reddit and Telegram.